---
Posted by
laffen
HTC has announced two new smartphones running the new Windows Phone 8 operating system from Microsoft. HTC Windows Phone 8X and HTC Windows Phone 8S.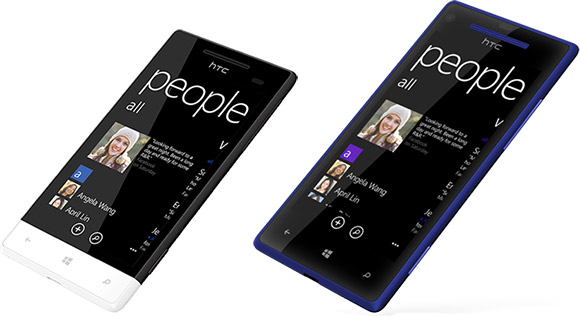 Esato News
---
---
Posted by
Guarulhos
Nokia Is Less Than Impressed With The HTC WP8 Event, Not Afraid To Say It !!!

http://blog.gsmarena.com/nokia-is-less-than-impressed-with-the-htc-wp8-event-not-afraid-to-say-it/
P.S (1):
HTC Fail
!

P.S (2):
HTC 8X And HTC 8S Are Infinitely Lower To SAMSUNG ATIV S And The New LUMIAS (920 And 820)
!!!

[ This Message was edited by: Guarulhos on 2012-09-20 02:05 ]
---
Posted by
ILoveBhe
I see a very strong Lumia design influence with the blue one.
I think I love the blue one but the black/white thing sucks big time
[ This Message was edited by: ILoveBhe on 2012-09-20 03:08 ]
---
Posted by
Away
The 8x is for £170. Tempting if I could put up with the OS...
[ This Message was edited by: Away on 2013-08-26 22:35 ]