---
Posted by
oddie k750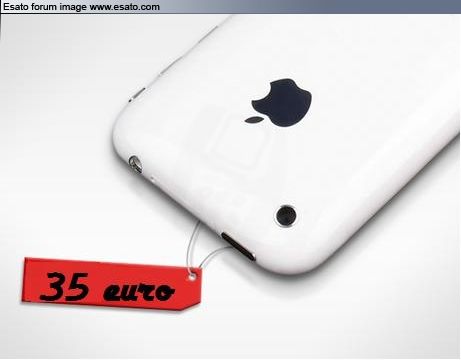 Today, July 31, all three czech mobile carriers began selling the iPHONE 3GS, at unexpextedly high prices (base price for 16GB is 625 euro at O2; 32GB version for 720 euro at O2, 780 euro at t-mobile) but...
due to an error, Vodafone's e-shop shortly offered the 16GB version in white for a mere 35 euro, the black went for about 120, both color versions of the 32GB cost 310 euros.

I noticed this while completely randomally browsing the site and immediately ordered one 16GB in white, when I went back to order some more, all iphones had disappeared. They came back up a bit after noon for a better price than at O2 and t-mobile, but far from the dream deal that had appeared earlier(620 euro for 16GB, 717 euro for 32GB).
I honestly expected vodafone to sweet-talk it's self out of delivering the cheap pieces, but it admitted the error, took full responsibility for what happened and is sending all lucky 30 customers who ordered in time their iphone(or iphones-many bought more than one)along with a word of congratulation- almost as if all this were a contest. I sure feel like I've won one...

SOMTHING TO ADD: many czech news services have now reported on this and it is said tha vodafone may even use it for an add campaign. One thing is for sure, there is a large group of red-eyes constantly re-freshing vodafone's web hoping for a second chance

*
-picture of Iphone with price tag taken from mobil.cz
-if you find the info I have stated hard to believe, here is proof(in czech):
http://www.mobilmania.cz/bles[....]ku/sc-4-a-1123013/default.aspx
-more proof? here:
http://www.novinky.cz/interne[....]e-3gs-jen-za-ctyri-tisice.html
[ This Message was edited by: oddie k750 on 2009-08-01 07:43 ]