Samsung Launches 12M AMOLED camera phone In Korea
29 September 2009 by Olav Hellesø-Knutsen
The gap between mobile phone cameras and regular digital cameras are decreasing. Samsung are manufacturing both. AMOLED 12M is something in between
Samsung Launches 12MP Amoled Cameraphone In Korea
Samsung mobile phones are sold through the Anycall brand in South Korea.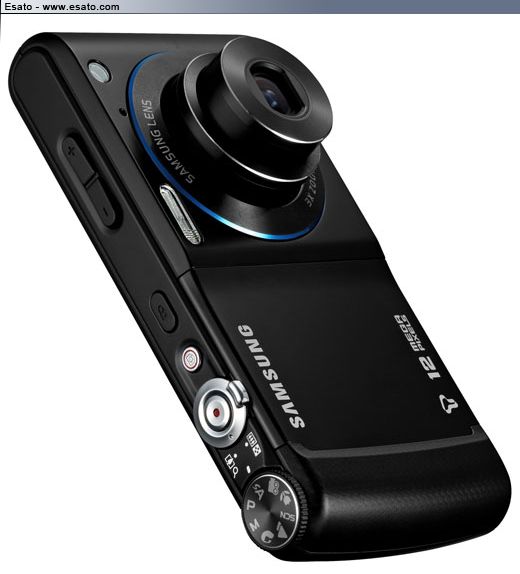 The name probably doesn't tell you a lot, but according to Samsung, the AMOLED 12M is the world's first 12-megapixel camera-phone with built-in 3x optical zoom. There were other 12-megapixel models before including the Pixon12 and Sony Ericsson Satio, but the big deal here is the optical zoom feature. This lets you zoom in on the subject without degrading picture quality as compared with digital zoom.

Going by its 115.8 x 56.9 x 16.3mm dimensions, the handset is quite chunky and looks more like a digicam with phone functions. However it redeems itself with a generous shutter button and a mode dial for switching between the various shooting modes.

The AMOLED 12M, which ships in Korea early October, will have a 3.3-inch 800 x 480-pixel AMOLED touchscreen, 1,280 x 720-pixel video capture, touch autofocus tracking, T-DMB receiver and a pair of Xenon and LED flashes. There're also 4GB of onboard flash memory and a microSD card slot that supports up to 32GB. Unfortunately, the company doesn't have any plans to retail it outside of Korea yet.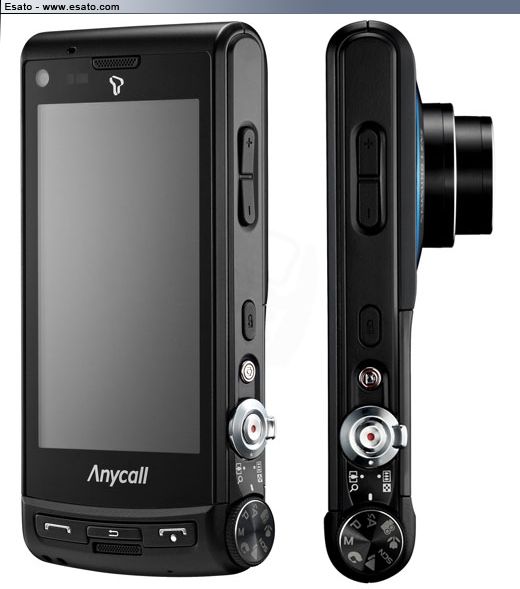 by goldenface
---