Samsung Galaxy S III event on May 3rd
16 April 2012 by Olav Hellesø-Knutsen
Samsung has sent out an invite to an event in London on May 3rd. "Come and meet the next Galaxy" is a hint that the Galaxy S III soon will be introduced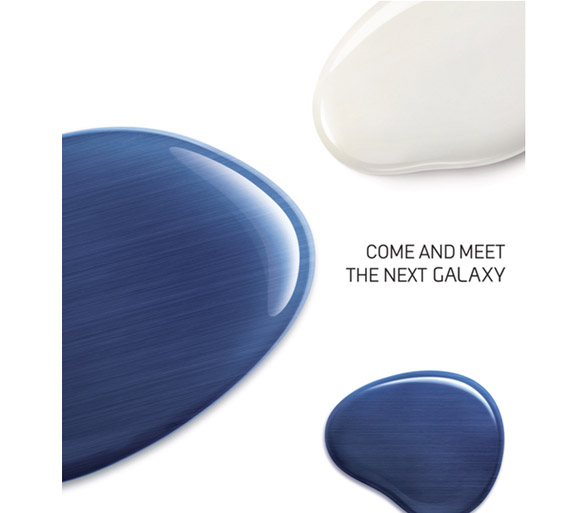 A Dutch website has published an invite to a Unpacked event in London on May 3rd. The next Galaxy smartphone will be announced. The Galaxy S II successor is one of the most discussed smartphone during the last six months. We do not know for sure that the device will be named Galaxy S III or any of the final specifications. But the latest rumours suggests that Galaxy S III will have a 4.7-inches touch display with 720 x 1280 pixels. We are not sure about the rumoured large screen size as 4.7-inches will most likely to be too large for most users. Further, a Samsung Cortex 9 quad-core processor clocked at 1.5 will make sure the Galaxy S III will be one of the most powerful smartphones announced. The Samsung Galaxy S II which has been out in the market for over a year is still the best-selling handset and the Galaxy S III will be the highly anticipated successor.
---
Alternatively post this in the Esato forum
Please sign in to your Esato account to leave a comment regarding this article
Looking forward to finally seeing the III.
Finally! Great news. I usually buy a new phone every two years but I am going to make a break this year and buy the SIII.

Can't wait
For me, its this, the HTC One X or the next iPhone. But probably this.
Seriously cannot wait to see what Samsung have this time around. Im hoping they do bring something new and great out that we havent seen before on any flagship such as wireless charging.
This is the first time I am anticipating for a samsung device! Gs3 looks interesting, but I doubt the cpu performance will be any diffrent than tegra 3, as both are quadcores based on A9.. If this has removable battery, good battery life and un iphone type design, then it would no doubt be better than one x in my opinion.
I already started earning for this phone. Excited to see it

Considering all these high expectations, "the real thing" might turn out to be a disappointment

I know, i have lowered my expectation ever since meizu mx quad is announced.
Among all the other smartphones, I think this has the most potential to unthrone the iPhone. I can't wait to "test drive" this at a store.
---