Samsung and Google postpone Nexus Prime announcement
7 October 2011 by Olav Hellesø-Knutsen
The Samsung Unpacked event which was supposed to unveil the next Nexus Prime Android 4.0 Ice Cream Sandwich handset is postponed according to sources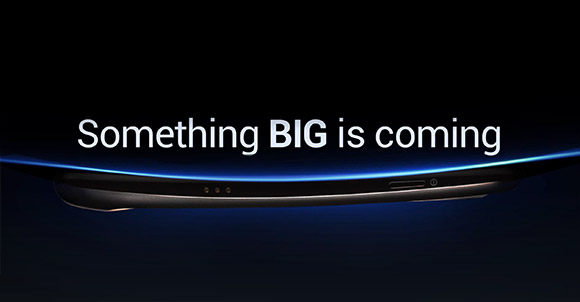 Whenever Google decides to release a new major versions of its Android operating system, they do it in cooperation with one of the handset makers. HTC made the first Google Nexus One and Samsung made the following Nexus S. It is rumored that Samsung will be the handset maker responsible for the next Nexus smartphone. Android 4.0 Ice Cream Sandwich is the next version to be announced, and it is anticipated that a Samsung Nexus Prime with a curved display will be the first smartphone running the new OS. The Unpack event was supposed to take place at CTIA taking place on October 11-13 next week but those who received the "Google Episode" invitation to the event now has received a message from Samsung saying
Samsung and Google decide to postpone the new product announcement at CTIA Fall. We agree that it is just not the right time to announce a new product. New date and venue will be shortly announced
A Romanian site has published a video of a smartphone running on the new operating system. The device is supposedly the Nexus Prime. The rumored specifications for the Nexus Prime are similar to the recently announced Samsung Galaxy S II HD LTE which are
4.65 inch HD Super AMOLED display with 1280 x 720 pixel resolution
142 gram
132.65 x 68.8 x 9.5 mm
8 megapixel camera, 2 mp front facing camera
1850 mAh battery
1.5 GHz dual core processor
Wi-Fi a/b/g/n
Bluetooth 3.0
16 GB storage
Samsung usually has a Unpacked app in Android Market. For some reason it's currently missing but we are sure it will turn up again when they have made new plans.

Samsung Nexus Prime teaser video
---
Alternatively post this in the Esato forum
Please sign in to your Esato account to leave a comment regarding this article
Is it because Steve Jobs passed away and they don't think that it would be appropriate to launch a iPhone rival at this time?Personally i think that's the right thing to do at this time from a marketing perspective.
Oooo, that looks nice!
Dual core battery! That should be interesting.....

Well, this will probably be my next phone.
Moving on from the sad passing of Steve for a moment, i dont think they'll postpone the release of this phone, they'll just make it appear that way. They'll delay the announcement, but still release the phone around the original time they planned. So if they announced it on the 11th as planned and released it come 31st October, they'll probably now announced it a week or two later such as the 25th with a probable immediate release. Google and Samsung wont want to let the iPhone 4S take so much of the sales in the run up to Christmas.
So i reckon anyway, i could be completely wrong.
Im wondering whats those three dots on the side of the device ? status LEDs ? a button ? just a grip ? a pressure sensor for unlocking the phone ? Either way i cant wait for a phone with a HD screen for web browsing alone.
On 2011-10-08 00:46:03, Rob123 wrote:
Dual core battery! That should be interesting.....

Dual core battery??

From a marketing perspective it was smart not to officially launch shows that Samsung has some class even considering that their loosing quite a few court battles against apple.
Class you cannot buy, shares and stock and revenue with marketing you can. When the tough gets going class is what ppl respect beyond $$
Hope this comes with 8MP camera instead of the rumored 5MP.
Me want...
---