PC-to-Mobile 3G Solution
6 August 2006 by axxxr
The solution transforms PCs into mobile handsets by opening a bi-directional channel for visual communication between 3G mobile devices and desktops.
"This is an exciting step forward in the development of 3G and offers an easy solution for mobile operators to offer 3G visual communications to subscribers on desktops and laptops as well as on 3G handsets. PC-to-Mobile allows operators to immediately increase the critical mass of 3G enabled handsets, encouraging and developing a larger community of 3G users and expanding the boundaries of peer-to-peer visual communications 3G networks," said Alon Barnea, General Manager of RADVISIONís Mobility and Service Provider Business Unit. ďThe PC-to-Mobile solution leverages the power of both PCs and 3G mobile devices to fuel 3G proliferation and enable subscribers to use any PC with a broadband Internet connection as an extension of their 3G mobile handsets, subscriptions and accounts."
The PC-to-Mobile solution offers a new level of 3G service to both enterprise and consumer markets. The generic platform comes with a downloadable, branded client to enable the service on any desktop. This benefits operators seeking to strengthen and differentiate their mobile offering. The solution also solves firewall and proxy issues without compromising audio or video quality. Users are ensured an easy, intuitive visual communications experience from the desktop or 3G mobile device, with features such as dialing using personal contact lists, flexible multiple video layouts and easy session control.
Leveraging RADVISIONís extensive experience in the desktop and mobile video communications arena, the solution offers operators unmatched scalability and high availability as well as full integration with back-end systems and third-party applications and services, assuring interoperability between the desktop and all types of 3G handsets and mobile devices.
RADVISIONís PC-to-Mobile solution is currently in trial with several leading mobile operators. www.radvision.com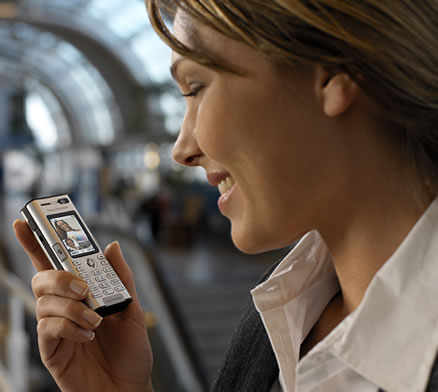 ---