Nokia today announced the N90 mobile phone with Carl Zeiss optics, autofocus and 2 Megapixel camera.
27 April 2005 by Olav Hellesø-Knutsen
Nokia today announced three new high-end 3G phone models N90. N90 highlights are Carl Zeiss optics, USB 2.0 connection, dual display and VGA video capture.
The Nokia N90 Multimedia is equipped with Carl Zeiss optics and will be the first model carrying the ZEISS brand. Nokia and Carl Zeiss regard the collaboration as the beginning of a long/term relationship. The N90 boast a 2 megapixel camera with autofocus and 20x digital zoom. The N90 has two screens where both the 128x128 pixels, 65k colour display and the main display 352x516 pixels and 262k colours can be used as a viewfinder for the camera.
N90 is the first camera from Nokia with autofocus. Pressing the shutter key halfway automatically focuses on the target just like you are used to with ordinary cameras. The N90 has 31MB internal memory available to user data and swappable 64MB in-box RS-MMC. Nokia N90 is a tri-band phone for GSM 900/1800/1900, EDGE and WCDMA networks.
Nokia N90 spesifications:
Symbian Series 60 smartphone
2 Megapixel camera with Carl Zeiss optics (1600 x 1200 pixels) and autofocus
173 g
112 x 51 x 24 mm
352 x 416 pixels main display (262144 colours)
128 x 128 pixels cover display (65536 colours)
31MB internal memory. 64 on MMC.
Talk time 4.5 hours
Standby time 240 hours
Networks 900/1800/1900 and WCDMA 2100
GPRS and EDGE
MMS
Email
Bluetooth
Synchronisation
HTML, XHTML and WML browser
Video recording (352 x 288 max resolution)
MP3 player (RealOne)
Polyphonic, monophonic and Truetones ringtones
Themes
N90 is available Q2 2005.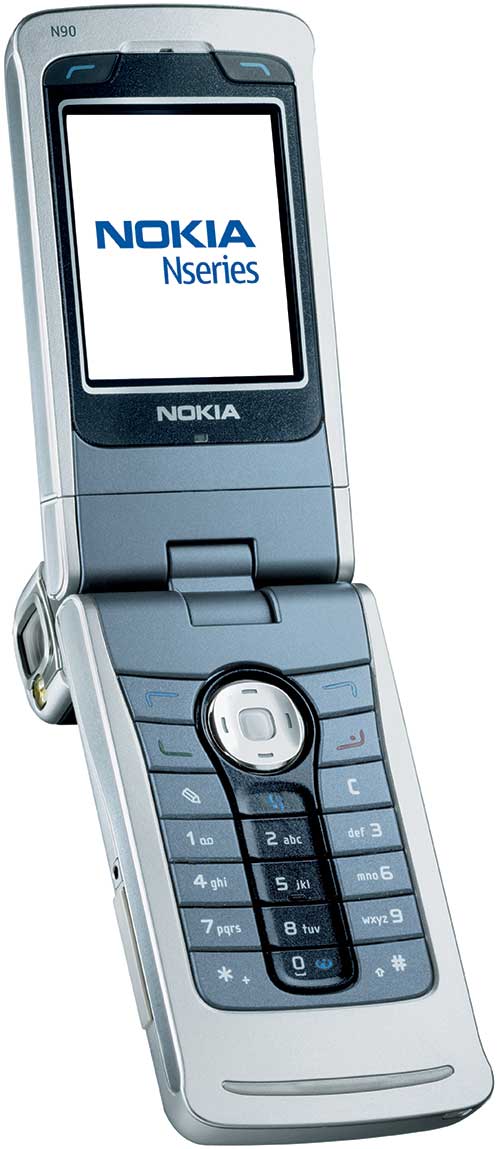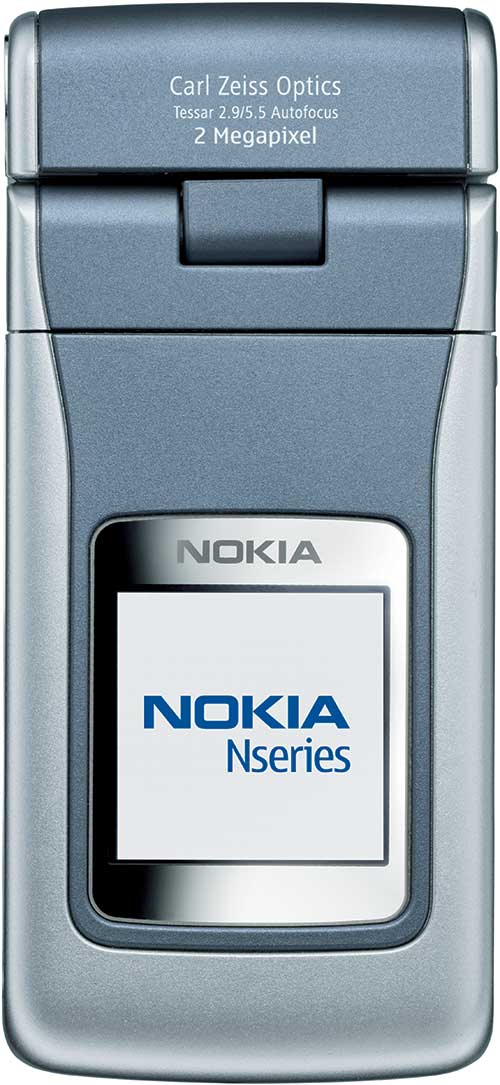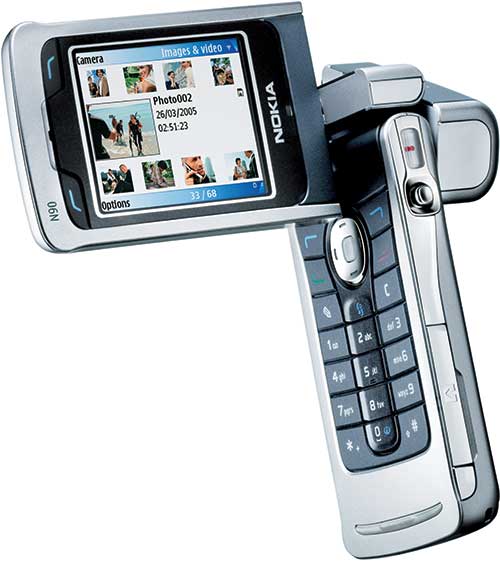 ---