New Sonyericsson GC95 UMTS/EDGE PC Card
14 February 2005 by axxxr
Sony Ericsson answers call for universal mobile computing with new GC95 UMTS/EDGE PC Card
3GSM World Congress Cannes, France – For people who require hassle free high speed access to their Internet, intranet or even corporate networks as they travel and work in a global economy, Sony Ericsson today announced its first UMTS/EDGE quad-band wireless PC Card. Sony Ericsson's GC95 card makes connectivity seamless and convenient around the world. It delivers high speed data rates and extensive coverage all in one card.
Advancing its success and market leadership earned with the launch of the world's first EDGE PC Card (GC82 EDGE PC Card), Sony Ericsson's GC95 delivers true high speed broadband performance with data rates of up to 384 kbps on 3G UMTS networks or up to 247 kbps when on the GSM/EDGE/GPRS networks.
"Sony Ericsson believes that the GC95 UMTS/EDGE combination sets precedence for the future of wireless PC Cards. We have always offered a cutting-edge product portfolio of PC Cards and the GC95 card continues that legacy," said Anders Franzén, Corporate Vice President and Head of Sony Ericsson M2M Communications. "Just about every frequent traveller can tell you a story about their difficulties getting a connection on the road. The GC95 PC Card frees people up to focus on their objectives versus worrying about whether they can get a connection. Sony Ericsson's GC95 PC Card makes it easy to get a connection at the fastest possible speeds."
Recent research from various industry sources shows that EDGE has been adopted by more than 136 operators around the world who represent more than a quarter of a billion customers within their subscriber base today. Additionally more than fifty UMTS networks are already in service world-wide and roughly double that amount scheduled to go commercial in the near future.*
The GC95 takes advantage of the 2100 MHz offered on 3G UMTS networks and the GSM quad-band functionality (850/900/1800/1900 Mhz) to deliver users superior access for sending a variety of large attachments such as e-mails, presentations, or music files. Because the GC95 makes the UMTS/EDGE handover and reselection transparent, whether in London (via UMTS) or in New York (via EDGE), users will experience the best that 3G has to offer.
The GC95 will be available for operator acceptance testing and customer trials Q2 2005, with commercial availability during Q3 2005.
GC95 - Product Specifications
Product Name: GC95 UMTS/EDGE PC Card
Network Support: UMTS, EDGE, GPRS, CSD
Form: PC Card Type II, 32-bit Cardbus
Size
Card: 85.6 x 54 x 5 mm
Antenna extension: 15.4 x 55 x 10.55 mm
Antenna: Internal + External Connector
UMTS: 2100 MHz
EDGE/GPRS Band: 850, 900, 1800, 1900 MHz
Operating Systems: Windows® 2000 (SP4), XP, MAC-OS
Features/Enablers: UMTS/EDGE handover and reselection, Messaging Services SMS, Compatible with all leading VPNs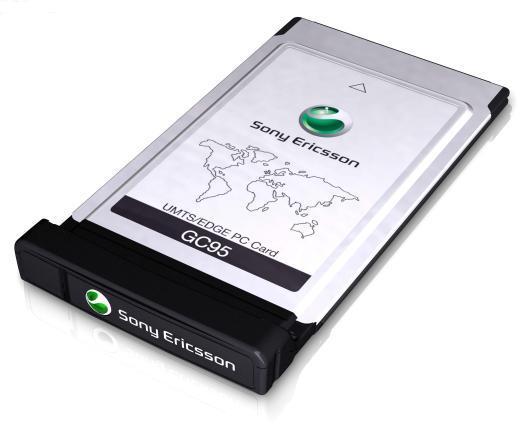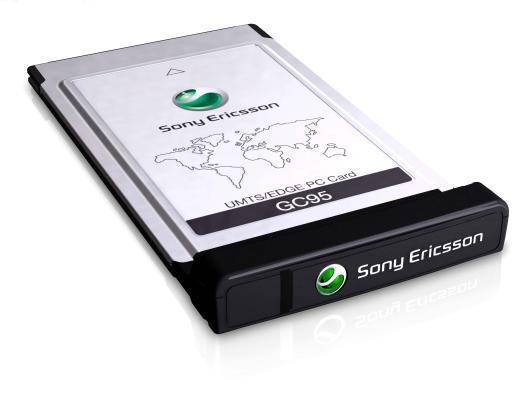 ---