Panasonic presents its line up for 2005
14 February 2005 by axxxr
Panasonic Mobile will exhibit its new range of innovative and super slim mobile phones for 2005 for the first time at 3GSM World Congress.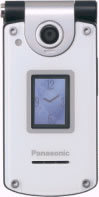 Panasonic Mobile's design philosophy for its 2005 range of handsets is based on combining its advanced audio-visual technologies in high definition and bright displays and high quality, low power consumption camera modules with its ultra-slim mobile designs. By consolidating its experience in both the Japanese market and overseas markets, Panasonic is looking to bring its most advanced mobile phones to the global market.
The new 2005 GSM product line-up includes the VS7 - Panasonic's first 2-megapixel camera phone, with an LCD screen featuring approximately 16 million colours, the MX6, a slim camera phone with longer battery life, the SC3 with messaging illumination and the X800 smartphone.
The VS series - VS7 and VS3
The VS series specialises in slim, stylish mobiles that have megapixel cameras and X-Changeable Covers with matching content. The VS7 incorporates a 2.5-inch crystal clear, LCD screen that has been enhanced to display approximately 16 million colours. The 'one push auto open' function reveals a 2-megapixel digital camera with the facility to take 15-frame continuous shots. This is all housed in a 19mm slim body.
The VS3 is slim and sleek with a 1.3-megapixel camera and 2.2-inch high-resolution LCD screen that supports approximately 16 million colours. It also comes with messaging illumination, a fun way to receive messages. This works by reading the Emoticon in SMS messages, as they are received, which triggers the phone to flash in different colours and patterns relating to how happy or sad the message is. This allows users to judge the 'emotion' of the received message before even opening it. The VS3 also come with matching X-Changeable Covers and content to make the phone really unique.
The MX series - MX7, MX6
The MX series features high-powered, long life batteries designed for 'Maximum Endurance'. With almost double the battery capacity of the VS series users can enjoy playing games, taking photos for even longer. The MX7 features a crystal clear screen of 2.5-inches with approximately 16-million colours and a 2-megapixel camera with a 15-frame continuous shot facility. Above all, this phone is only 19mm thin. The MX6 has a 1.3-megapixel camera, a 2.2-inch clear display and features messaging illumination for fun with SMS without compromising the battery life.
The SA series - SA7, SA6
The SA series is perfect for outdoor enthusiasts as it features a sporty and active design. The SA7 comes with a 2-megapixel camera, 2.5-inch display and a longer battery life, perfect for those with an active lifestyle. The SA6 has all the features of the MX6 but with a sporty finish.
The SC series - SC3, A210
The sleek SC series is Panasonic's 'stylish camera or colour' range. The SC3 features a minimal stylish finish with a 65,536-colour LCD and VGA digital camera. This phone also features messaging illumination and supports easy-to-input 'Emoticon' messaging, which adds picture characters (users can choose between 40 embedded 'emoticons') into SMS messages. The A210 is ultra-light, weighing only 68g with a 65,536-colour LCD screen. This phone also features messaging illumination and easy-to-input 'Emoticon' picture messaging.
Panasonic X800
Finally, the X800 smartphone incorporates the Symbian Series 60 PlatformTM and features QuickofficeTM - software that allows users to view, edit and save Microsoft® Excel and Word documents and view Powerpoint® documents. Featuring a high-quality camera as well as video function, users can store pictures and video clips on the miniSDTM card and also transfer the data to other compatible devices. Despite the multitude of features packed into this phone, the handset is only 17.2mm slim.
VS7 VS3 MX7 MX6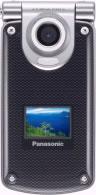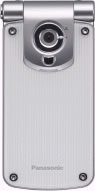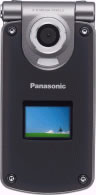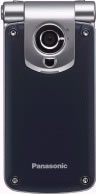 SA7 SA6 SC3 A210 X800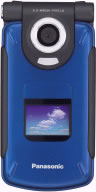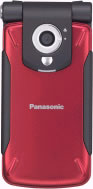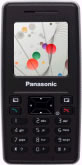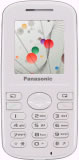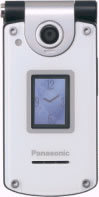 ---