New phone models from SonyEricsson
5 March 2002
Today SonyEricsson held a press conference and could unveiled very exiting news about their upcoming phone models. An updated T68i and the new model P800 with colour screen and built-in camera. A new CommuniCam and a couple of models for the North American market.
It was the press conference everybody was waiting for. We knew that SonyEricsson had to come with a response to the Nokia 7650 announcement earlier this year. And SonyEricsson did not let us down.
The most exiting model is without doubt the SonyEricsson P800. Some of the features are:
Colour touch-screen, built-in camera, GPRS, tipple band, e-mail, HTML and xHTML support, downloadable Java and C++ games, MMS and more. The P800 will be in the market during Q3 2002.
Pictures of P800
The T68 have also got a facelift. The new model is called T68i and has a slightly changed design and upgraded software. In the T68i package you also get the CommuniCamô MCA20 that can take pictures up to 640x480 pixels. The T68i and CommuniCam combination makes it very easy to take a snapshot and store it in the phone's photo album or send it to your friends by MMS or e-mail.
T68i Features:
Triple band GSM (900/1800/1900) + e-GSM
GPRS, HSCSD
WAP 1.2.1 browser and WTLS class 1/2/3 and signText security
POP3, IMAP4 and SMTP e-mail clients
SMS, EMS and MMS
Phonebook: 510 entries (+SIM)
Size: 100 x 48 x 20mm
Weight: 84 grams
Talk time: 3-12 hours
Standby: up to 16 days
PC synchronization via RS232 cable, Infrared and Bluetooth
SyncML
CommuniCamô MCA20 - features
Image sizes: QQQVGA (80 x 60 pixels), QQVGA (160 x 120 pixels), QVGA (320 x 240 pixels), VGA (640 x 480 pixels)
Size: 46.5 x 48 x 25 mm
Weight: 22 grams
Image format: JPEG
Colour depth: 24 bit
Other new models to be released soon are the Z700 with colour screen, Java, Bluetooth, polyphonic ringtones and fast GPRS connection to form an ideal tool for playing games when mobile. The Z700 comes pre-loaded with Men in Black and Charlie's Angels games, and will be on the market during Q3.
Z700 Features:
Dualband GSM (900/1800)
GPRS
Browser: Microsoft Internet Explorer; WAP 1.2.1 and HTML
POP3 and SMTP e-mail clients
WTLS class 2 security
Ponebook: 510 entries (+SIM)
Size: 91 x 50 x 24mm
Weight: 95 grams
Talk time: 2.6-8 hours
Standby: up to 200 hours
Java 2 Micro edition
Bluetooth V1.1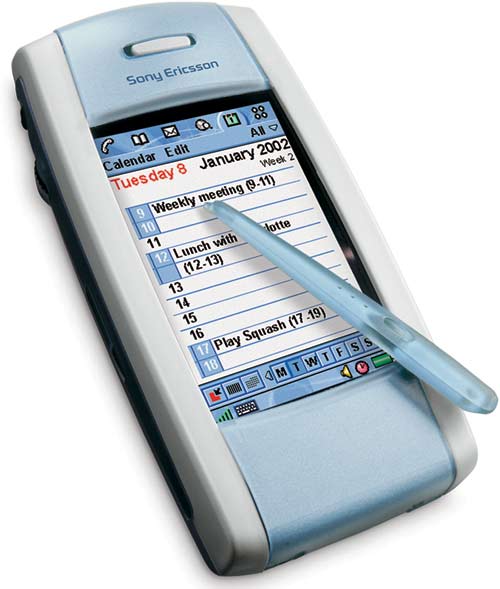 The new SonyEricsson P800 with the keyboard removed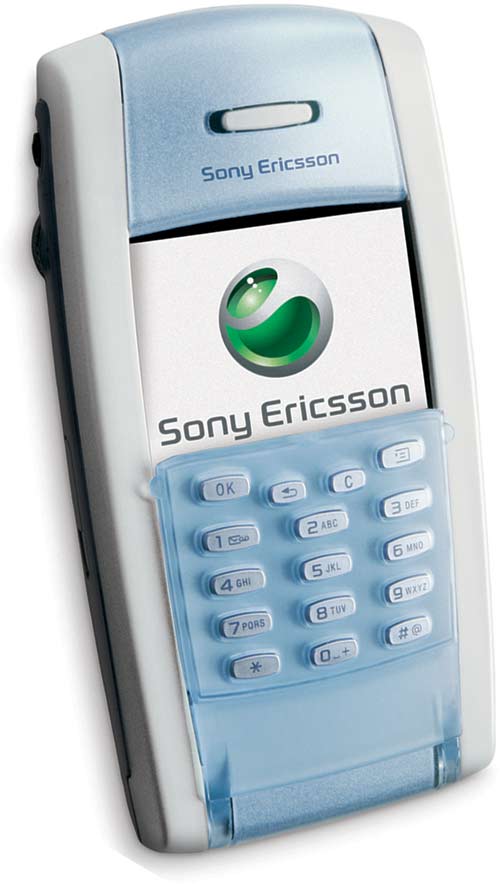 SonyEricsson with the keyboard attached

The P800 have MMS and a build in camera
P800's built-in camera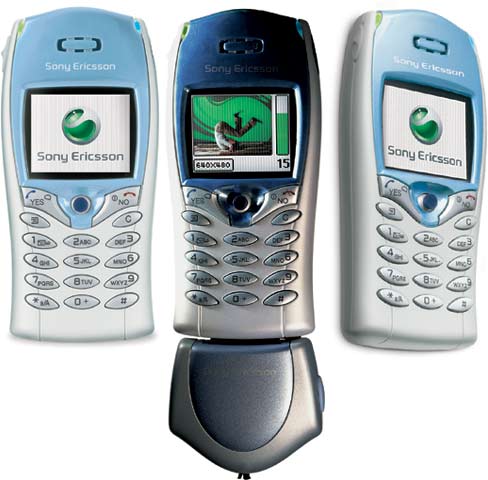 The T68i with the CommuniCam attached

Related links:
http://www.sonyericsson.com/
---