mobile phone with anti-theft features
25 January 2007 by axxxr
Tianyu B832 is a dualband GSM phone that doesn't catch attention at first glance: just a plain design,What's so special about it would be its anti-theft features.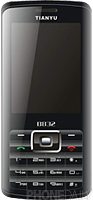 Firstly when somebody steals your phone and changes a new SIM card, an SMS message will be automatically sent to your old number (which you can receive once you get a new SIM card from your operator bearing the same number), so youfll know who has taken your phone and hunt that cheapskate down.
Secondly, once the phone gets back on network, it can be locked offshore from a computer if you choose to do so, itfs almost like the IMEI trick but this time you are playing police yourself. So the question is, why would anyone want to steal it? Well, the screen is a 2.4 QVGA TFT, and the camera is of 2 megapixel that can be interpolated to 3 megapixel; the camera can also act as a webcam once connected to the USB port. The body measures 100~51x14mm weighing at 100g, so you can imagine a Nokia N73 screen mounted on to a thinner version of SonyEricsson K750i- quite tempting indeed. The microSD slot can take memory cards up to 1GB, and the music coming out from the stereo speakers sounded loud enough.
Also, a 2.5mm earphone jack is built in. A2DP profile, flight mode and TV-out are all supported. The Tianyu B832 is being released in Hong Kong and Mainland China yesterday, street price is around $225 source:gearfuse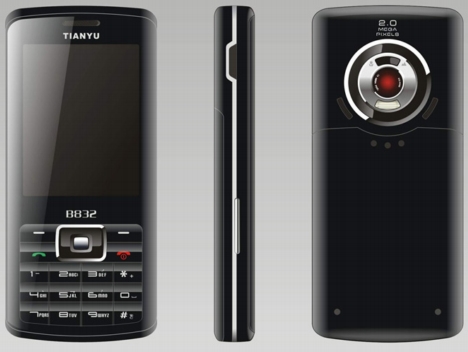 ---