Fujitsu unveils Wi-Fi PDA
6 July 2004 by axxxr
Fujitsu today launched its latest Japanese Pocket Loox PDA, the v70, a machine which is likely to herald the arrival of the much-anticipated Pocket Loox 700 in the West.
The v70 certainly offers a comparable feature set to the 700, in as much as it matches what has been suggested about the latter. The new machine sports an integrated 1.3 megapixel digicam, presumably driven by the camera circuitry built into the host CPU, a 520MHz Intel PXA270 processor.
Captured stills and video can be displayed on the v70's 3.7in 480 x 640 LCD, support for which comes courtesy of Windows Mobile 2003 for PocketPCs Second Edition. The PDA contains 128MB of RAM and 64MB of Flash ROM.
For connectivity, it offers the usual infra-red and the increasingly common 802.11b/Wi-Fi. There's and SD IO slot for expansion, along with a CompactFlash Type 2 slot. Fujitsu claims the v70 will run for around 13 hours on a single chare of the v70's Lithium Ion battery.
The v70 measures 11.8 x 7.3 x 1.7cm and weighs 165g.
This feature-set matches the one attributed to the 700, with the exception of Bluetooth, which the 700 is said to offer but the v70 lacks. The two look very different too, a least as far as the image of the 700 that briefly appeared on a European Fujitsu website goes. You can see that shot of the 700 below:
In Japan, the v70 will retail for around ¥80,000 (£401/$733). ®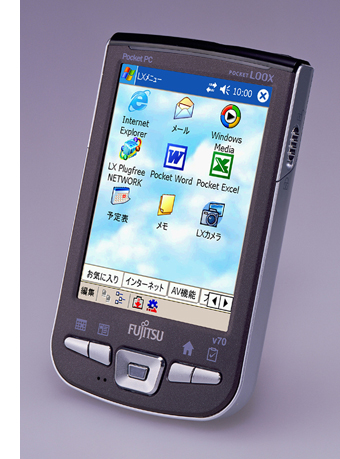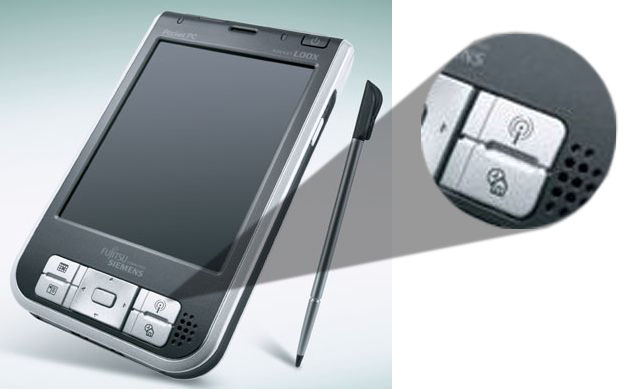 ---