3G Doctor
22 September 2006 by axxxr
This new service promises to offer people video consultations with registered doctors via their 3G video phones.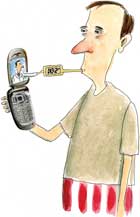 "3G Doctor" provides the opportunity to meet with qualified General Medical Council registered doctors by 3G Video Calling. The early-stage mobile content company presenting this solution is ideally placed to take advantage of the rise of the informed patient, the aging of the affluent and the growth of advanced GSM mobile telecommunications.
To date the potential for mobile applications to contribute significantly to efficiency in health care has had little impact on its delivery, despite the fact that levels of mobile ownership (in areas such as the United Kingdom) now make it possible to think of the mobile as an interface with the public.
3G Doctor is set to launch UK public access in Q4, 2006 and will initially offer an inexpensive means of access to the impartial advice of independent private doctors. Payment will be made upfront using popular payment means to ensure an easy and simple means of charging.
Uniquely the service will require patients to complete a confidential and secure interview using a multiple choice question and answer patient history taking internet application on their mobile or from any internet connection before the video consult. Following 20 years of development at the Mayo Clinic this is the most advanced interactive interview software ever produced and ensures the safety of patients as well as the automatic charting of a highly efficient remote consultation process. www.3gdoctor.com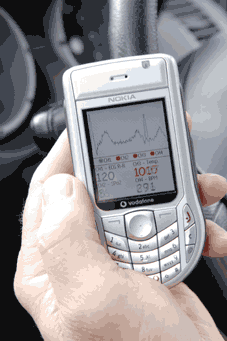 ---