---
Posted by
kyriakos001
If you don't like the default white main menu icons in SE Hazel/Elm, there is a new main menu icon set based from the more colourful, realistic and nicer to look at icons of W995. Replace sunny_susan_semc_icon_graphics_main_0.ic in tpa/preset/system/icons with the file below.

http://www.4shared.com/file/g[....]_susan_semc_icon_graphics.html
You'll need to upload the file using SEFP2 in FARmanager form HERE
http://www.4shared.com/file/k[....]/far_manager_sefp2_cid_81.html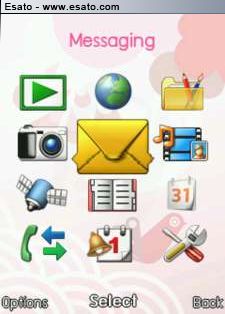 [ This Message was edited by: kyriakos001 on 2013-11-29 12:33 ]
---
---
Posted by
elm_Cyprus
Nice work greek brother

Do you have any Mod acoustic drivers fror Elm?

---
Posted by
kyriakos001
Yes i have brandnew.Your e-mail please

---
Posted by
elm_Cyprus
Thanks alot for acoustic

[ This Message was edited by: elm_Cyprus on 2012-03-09 12:50 ]