---
Posted by
masseur
went to Geneva for the day last Saturday and finally got me a BIG Swiss army knife. Been after the
XXLT
for a while and already have the XLT but now they have released the better (also limited edition)
XAVT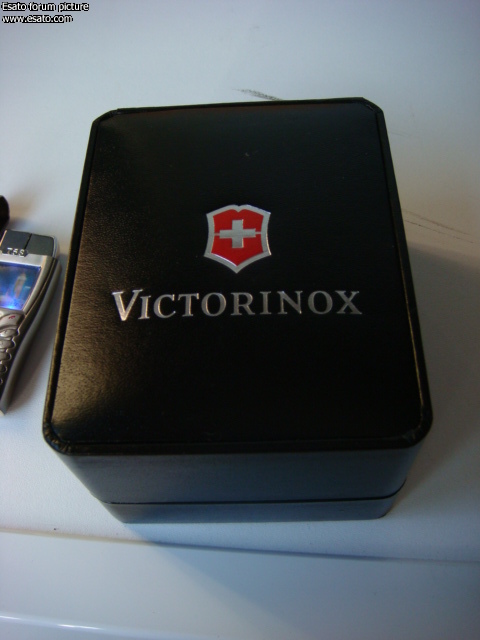 they also had the
The Ultimate Swiss Army knife
at CHF999 (about £400) but I resisted that temptation...
a-n-y-w-a-y, I digress... while in that shop I spotted a T68 lighter so I bought 2, one for me and one for you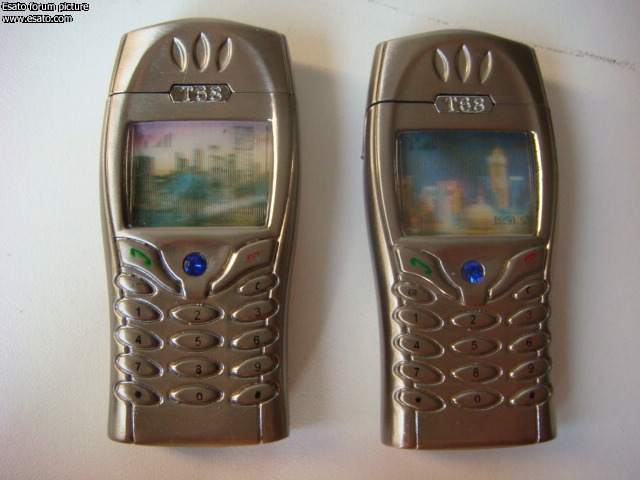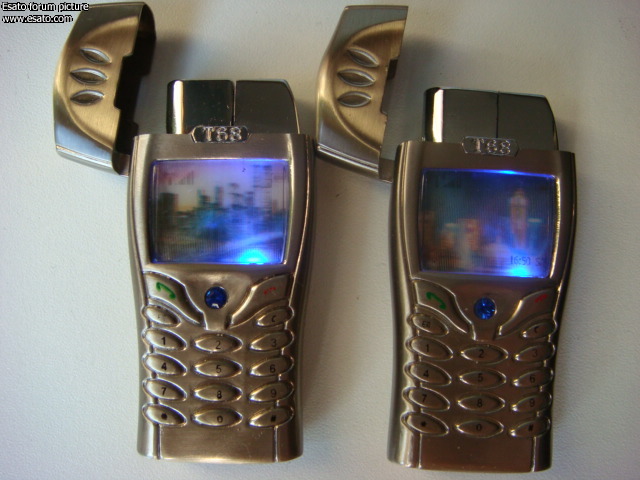 as you can see the screen lights up when opened. The flame is wind resistant and it refils as normal from the bottom
it cost equivalent of about £9 so looking for offers from a tenner + delivery please
you can choose which of the two screen designs you want
_________________
Unless I'm very much mistaken...
reviews:
i-mate
V800
K700
[ This Message was edited by: masseur on 2007-06-22 19:33 ]
---
---
Posted by
trancetripper
is the size equivalent to a t68 mobile or smaller?
---
Posted by
masseur
no, its smaller. more like a normal lighter size
---
Posted by
batesie
does it have blueflame? *ahem*
---
Posted by
batesie
(poor joke)
Anyway, it would be handy for a smoker in the UK with the smoking ban coming soon, would just look like a mini mobile on the table

---
Posted by
masseur
this is sold now
thanks!