Samsung Introduces 3 Million Pixel Resolution Camera Phone
11 July 2004 by axxxr
A 3 million pixel camera phone with digital camera level resolution has been introduced on the Korean market.
Samsung launched its new video-clip-recordable 3 million pixel camera phone SPH-2300. Samsung is the second company to put out a 3 million pixel camera phone on the market; the first was Casio with its digital zoom camera phones launched in June.
Kim Heang-woo, executive director of Samsung, mentioned that the new SPH-2300 "is the first model with optical zoom, which unlike digital zoom experiences no resolution loss when enlarged."The new model has a front of a digital camera and a back side of a mobile phone. A built-in flash provides clear images even in the dark, and mini SD (secure digital) card gives extended memory space.
The advent of 3 million pixel camera phones also means competition against digital cameras.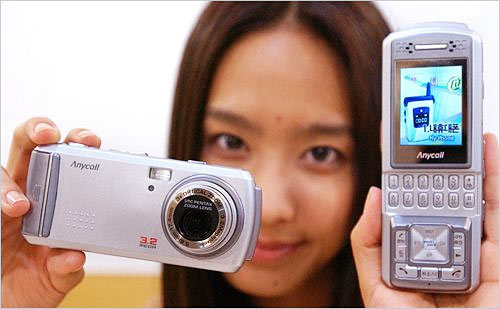 ---