500,000 iPhones Sold over the Weekend
2 July 2007 by axxxr
Apple sold around half a million iPhones the first weekend the device went on sale, one analyst firm has estimated.
Piper Jaffray's Gene Munster released a report Sunday night estimating that Apple sold about 500,000 units from 6 p.m. Friday through the close of business Sunday. Going into the weekend Munster thought Apple would sell 200,000 on Friday and Saturday.
Despite low supply at AT&T stores and activation issues, it appears that the iPhone era at Apple got off to a good start. Piper Jaffray said Apple had iPhones available in each one of its stores on Saturday, and in 84 percent of its stores Sunday.
Ninety-five percent of iPhone buyers in San Francisco, New York and Minneapolis (home to Piper Jaffray's offices) purchased the 8GB model, according to a survey conducted by the firm. About half were new customers for AT&T, at least among the 253 people surveyed for the report. source:news.com photo:reuters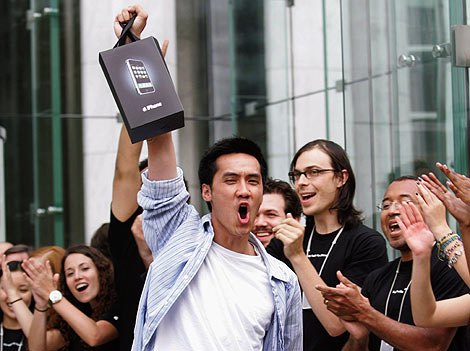 ---