---
Posted by
emerson_shei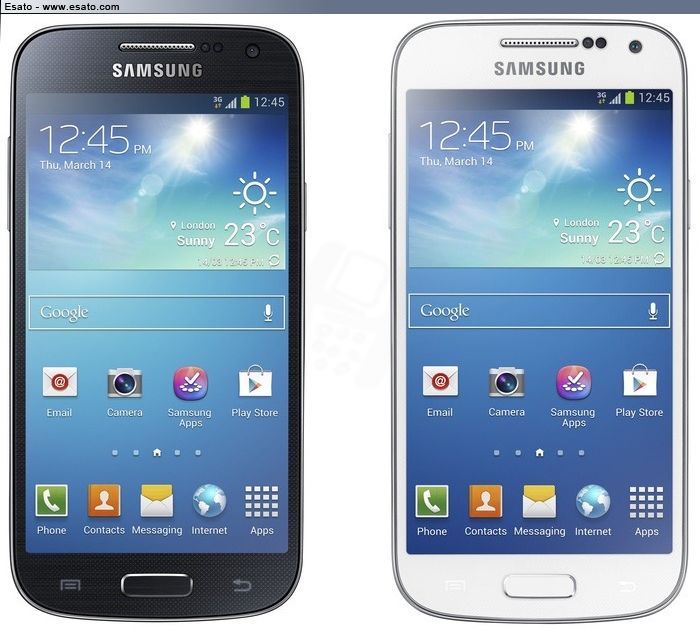 Samsung Galaxy S4 Mini Key Features:
- 3G Network: HSDPA 850 / 900 / 1800 / 1900 (HSDPA, 21 Mbps; HSUPA, 5.76 Mbps)
- 4G Network: LTE 800 / 900 / 1800 / 2100 / 2600 (LTE, Cat3, 50 Mbps UL, 100 Mbps DL)
- Optional Dual SIM
- Connectivity: Wi-Fi 802.11 a/b/g/n, Dual Band, DLNA, Wi-Fi Direct, Wi-Fi HotSpot, Bluetooth v4.0 With A2DP, EDR, MicroUSB v2.0
- NFC (4G Version Only)
- GPS + GLONASS
- Dimensions: 124.6 x 61.3 x 8.9 mm
- Weight: 107 Grams (Version Single SIM) Or 108 Grams (Version Dual SIM)
- Display 4.3" Super Amoled WXGA qHD (~256 Ppi Pixel Density)
- 8 GigaBytes Memory Internal (User Memory Approximately 5GB)
- MicroSD (Up To 64GB)
- 1,5 GigaByte Ram (3G Model) Or 2 GigaBytes Ram (4G Model)
- CPU Qualcomm MSM8930 Snapdragon 400 Dual - Core Krait 1.7 GHz (SemiConductor Technology 28 nm)
- GPU Adreno 305
- Android 4.2.2 (Jelly Bean), Planned Upgrade To 4.3 (Jelly Bean)
- Story Album
- S Travel (TripAdvisor)
- S Voice
- S Health
- WatchON
- Group Play
- IR Blaster
- 8 MP With LED Flash
- CamCorder FullHD 1080p @30 FPS
- 1.9 MP Front Chat Camera (720p Video Capture)
- Stereo FM Radio With RDS
- Standard Battery Li-Ion 1900 mAh
- Available In Black Mist And White Frost Colors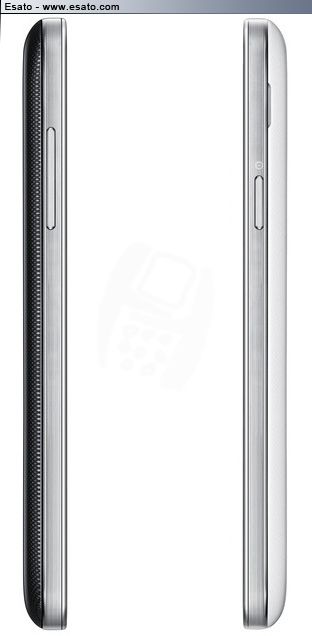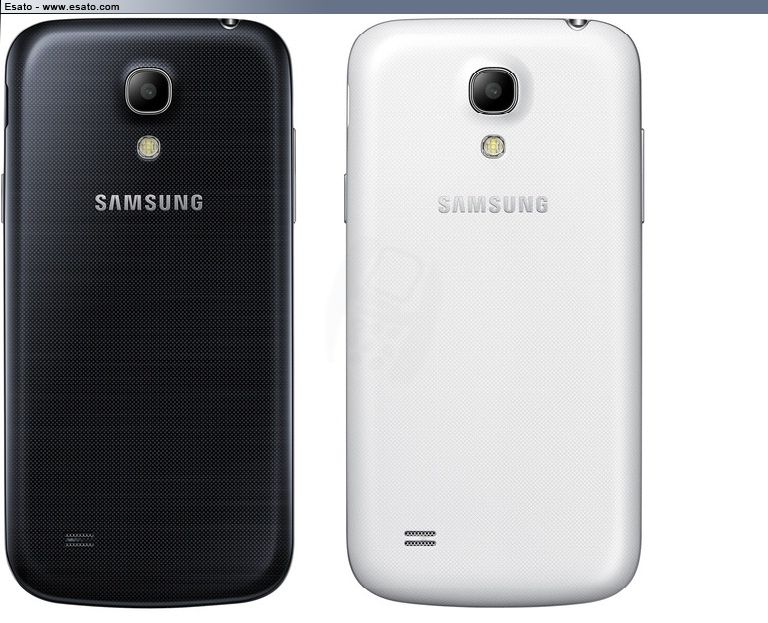 [ This Message was edited by: emerson_shei on 2013-05-30 19:10 ]
---
---
Posted by
itsjustJOH
It's freaking light and compact! Almost as small as the Razr i, yet much lighter! It only needs to be priced lower than the SP and close to L for this to be a big hit!

And, apparently GSM Arena had been hiding a LTE unit before announcement.
Samsung I9190 Galaxy S4 mini pictures
Samsung I9190 Galaxy S4 mini 3D view - 360° spin
---
Posted by
oliver_972
Yes !
Not bad, the size it's almost perfect for me....
for example Xperia S : 128 x 64 x 10.6 mm 4.3 screen
Xperia L : 128.7 x 65 x 9.7 mm 4.3 screen
this device : Dimensions: 124.6 x 61.3 x 8.9 mm
it's depond on the price and maybe i can buy a samsung device

my godness
for the moment i'm waiting the ray 3 specifications
---
Posted by
Bonovox
And,it looks the same again

Imaginative designs

Those icons,the designs etc it's all starting to look boring and tired. Come on Sammy

[ This Message was edited by: Bonovox on 2013-05-30 19:41 ]
---
Posted by
itsjustJOH
I really don't mind the design. It's nice that they've made the device as compact as the Razr i/m and even lighter. What matters now is how Sammy would price this baby. The S III mini was overpriced on launch (still is even when the price got lower), I hope they don't do it again with the S4 mini. A competitive price IMO would be a bit higher than the Xperia L (£228.00 from Clove) to somewhere below that of the Xperia SP's (£300.00 from Clove). Lower than that range and there's no competition, higher and the die-hard fans would only be their customers. £250-260 with VAT, perhaps?
---
Posted by
emerson_shei
Samsung Galaxy S4 mini Review

http://www.phonearena.com/rev[....]g-Galaxy-S4-mini-Review_id3328
---
Posted by
emerson_shei
Samsung Galaxy S4 Mini Vs Samsung Galaxy S4

http://www.youtube.com/watch?v=Sr3rkXTJIqc
---
Posted by
emerson_shei
Video Review

http://www.youtube.com/watch?[....]=player_embedded&v=y5oJxHGwI6c
---
Posted by
Bonovox
The S3 Mini was over priced when released @ £299