---
Posted by
laffen
Huawei Mate is the worlds largest smartphone having a 6.1-inch display and an amazing 4050 mAh battery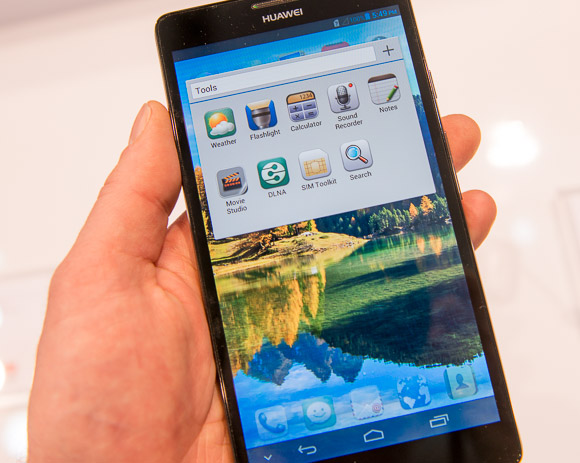 Esato News
---
---
Posted by
DarkKrypt
an extra inch~ and nearly twice the battery over the Sony Xperia Zed/Zee
this will be interesting.
---
Posted by
jcwhite_uk
Rubbish resolution for the size of screen, especially compared with recent phone announcements.
---
Posted by
laffen
@DarkKrypt
The "size in not everything" is something I hear all the time.

That extra inch is not for me. I'll use my 7-inch Nexus in those occasions when I need a larger display.
Xperia Z have the
Stamina
software based power management system compared to Huawei's hardware based system
Quick Power Control and Automated Discontinuous Reception
. I'm looking forward to see exactly how long the battery will last for these two phones during real life usage.
---
Posted by
Tsepz_GP
With a PPI of 240, does the resolution really matter anymore??? Especially when this will be considerably cheaper than the Note2 which is thee phablet to go for right now. What worries me with this device is that it weighs in at a staggering 198g

that is almost bordering on Nokia E90 territory, which weighed in at 210g, so not only is it a huge phone it's also heavy, hopefully Huawei used some clever engineering to distribute the weight nicely.
Overall though, it looks like a good phone for those not satisfied by the current crop of 5inch beasts, yet don't want to drop a lot of money.

---
Posted by
Bonovox
I am liking some of Huawei and ZTE handsets but this is another too big phone