---
Posted by
ofiaich
Hi everyone!
found these, unused neck straps, 2 esato, One Sony Ericsson I

Music, and 1 We will rock you!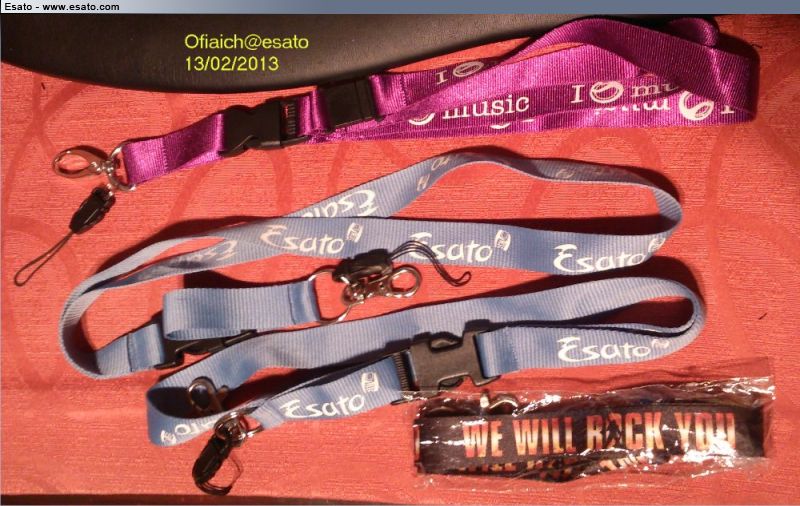 Please make sensible offers in the thread. Payment by bank transfer first. UK only..
I was up in top 10 of Trusted Traders when the list was active and have been at Esato for a loooong time!
I am away for a good few days so place bids and I will check later.
ofiaich

[ This Message was edited by: ofiaich on 2013-02-13 00:11 ]