---
Posted by
goldenface
Sony introduces Xperia™ E – An affordable smartphone with HD Voice,data usage monitoring and battery power management
5th December 2012, London, United Kingdom
Sony Mobile Communications ("Sony Mobile") today announced a new affordable addition to its Xperia smartphone range, Xperia E. Sony's latest Android smartphone will be available in both single and dual SIM versions from Q1 2013.Xperia E is a compact and competitively priced smartphone that is engineered for simplicity.
Available in black, white and pink, Xperia E boasts outstanding HD Voice quality that makes phone calls clearer than ever before. It also features noise cancellation that filters out background noise so consumers can hold crystal clear conversations in any environment.
Xperia E has also been designed to let consumers stay on top of cost and power consumption. The data usage application monitors how much is being spent and the extended standby mode increases the standby time up to 4 times. When the screen has been in sleep mode for a few minutes, Wi-Fi and data traffic will be disabled and most applications will be inactive to save battery life. However, calling and messaging will continue to work as normal. Once you touch the screen to wake the device up from standby, all functions are back to normal.
It will also be available in a dual SIM version – Xperia Edual – so that consumers can easily switch between tariffs with just one touch to stay on the most cost effective plan.
"Consumers looking to take their first steps into the world of Xperia smartphones would be well advised to look at Xperia E or Xperia E dual. They are perfect for those seeking affordable access to the quality and functionality more traditionally associated with high-end Android smartphones," said Calum MacDougall, Director Xperia Marketing at Sony Mobile Communications.
Xperia E comes equipped with superior sound quality with the in-built "WALKMAN®" application that includes xLOUD™ audio technology, 3D surround sound and a manual equalizer. With access to millions of music tracks1 from the cloud based streaming service, Music Unlimited from Sony Entertainment Network2, consumers can also easily view and share their content on TV, tablet and PC with DLNA wireless connectivity.
Xperia E will launch on Android 4.1 (Jelly Bean) for the latest Android user experience.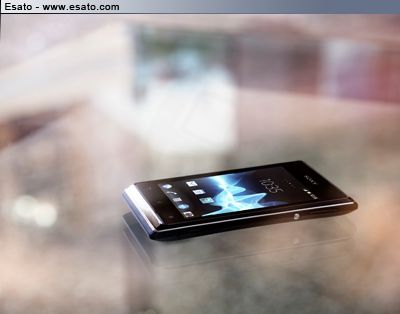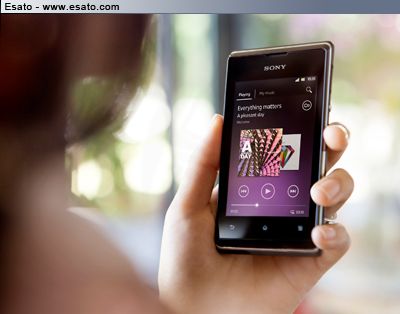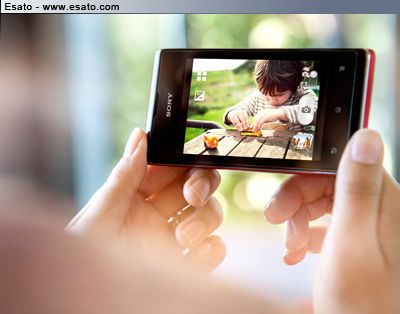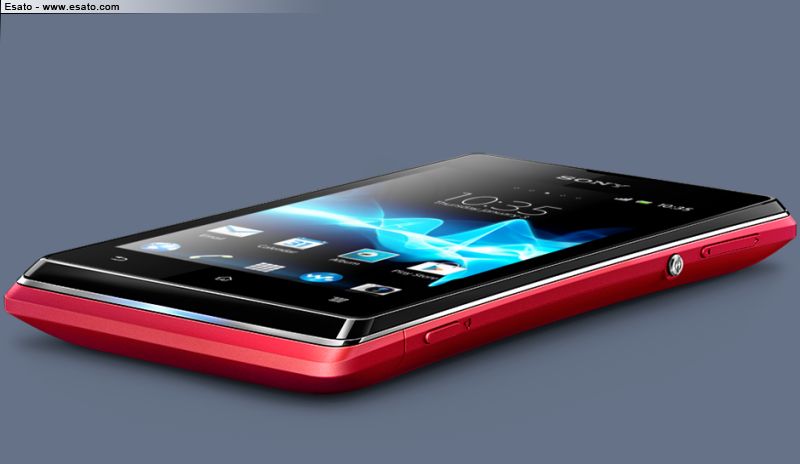 Crystal clear calls thanks to HD Voice and noise cancellation

Easy data and battery power management

Long-lasting 1500 mAh removable battery

3.5" HVGA display for great browsing and entertainment experiences

Walkman music experience with xLOUD and 3D surround sound

Wireless DLNA connectivity to easily share and view content like photos and videos on a TV, tablet and PC

Powered by a 1 GHz processor

3.2 megapixel camera with auto focus

Xperia E will be available in black, white and pink and Xperia Edual in black and gold

115.7 grams

[ This Message was edited by: goldenface on 2012-12-05 10:24 ]
---
---
Posted by
jcwhite_uk
I like the idea of the Edual but it sounds like you can only use one SIM at a time which is a shame as having 1 phone with 2 numbers (work and personal) would be useful.
---
Posted by
Arne Anka

On 2012-12-05 12:17:24, jcwhite_uk wrote:
I like the idea of the Edual but it sounds like you can only use one SIM at a time which is a shame as having 1 phone with 2 numbers (work and personal) would be useful.


Naaah. I think it works in same way as for Tipo Duo i.e. you can receive calls on both SIM cards, but only make outgoing calls on one of them (selectable with an external mechanical switch).
---
Posted by
goldenface
Quite a big battery for a small phone. I'm liking the design too.
---
Posted by
ghostfreak
Has anyone had any probs with the
Xperia E
round silver power button (on the side?) Mine seems to be at a slant (the button) and can't get the screen in standby by pressing it...
---
Posted by
Bonovox
Seen one of these in Carphone and the screen was awful even for a HVGA. Comparing it next to the Miro or Go! the screen was horrible