---
Posted by
laffen
Leaked pictures of two unannounced Nokia smartphones could be the first evidence that the PureView camera technology are coming to the Windows Phone platform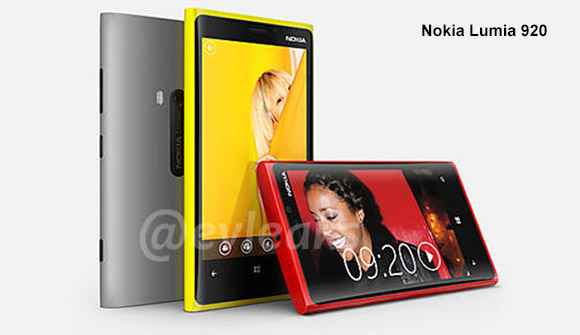 Esato News
---
---
Posted by
randomuser
Woah that's gonna be a BOMB

---
Posted by
Guarulhos
If Really This Is The First Windows Phone With Technology Pureview, Will Extremely DISAPPOINTING !
in Terms Of Cpu, Gpu, Memory Ram, Display, Battery Life And Mainly Design... He Is Excellent !
But Launch a Smartphone Pureview Without Xenon Flash, Is a BIG MISTAKE !!!
Agree That For The Standards Current The Addition Of a Xenon Flash Would Dangerous Because Become The Apparatus
FAT
Too, For Compete With The
SKINNY
Samsung Ativ S And Htc Accord, However a Windows Pureview Without Xenon Flash The Makes More a Great Cameraphone On Market And Not The Best Cameraphone Of Market To Side Of
808 PUREVIEW
!
Tremendous "Ball Out" NOKIA !
P.S (1): Because Not Recreate a N8 With Biggest Display, Software And Hardware Windows 8 And PUREVIEW Technology ???
It Would The Solution Ideal !!!
P.S (2): Nokia Windows Phone 8 PureView No Xenon Flash... Excuse !

Prefer SAMSUNG ATIV S !!!

---
Posted by
Bonovox
This is what I've been really waiting for!!

---
Posted by
Del
Dam, this looks good

---
Posted by
ILoveBhe
If this gets a xenon flash and a 41mp or at least 21mpbsensor, i'll be pissed. If not, i'll still be happy with my collector's item nokia 808

---
Posted by
djin
Looks kind of fake to me. I am expecting something more from nokia than what the picture and leaks suggest.
---
Posted by
Ravager
If it has a proper flash, I Will buy it the day it hit the stores
---
Posted by
Guarulhos
Lumia 920 PureView Very...Very...Very...Very Nice Device !
Carl Zeiss Lens Vario Tessar Wide Angle 26mm (f/2.0), PureView With Optical Image Stabilization, Camcorder FullHD, PureMotion HD+, Wireless Charging, 32 Gigabytes Mass Memory, Windows Phone 8, 1.5 Ghz Dual Core Krait, 1 Gigabyte Memory Ram, Design Superb... Lumia 920 PureView Will Be a Great Success Criticizes And Sales !!!
P.S: Viva The Empire Nokian !!!
---
Posted by
Ravager
Yeah.... Thats a shame, nothing for me here.