---
Posted by
laffen
Nikon today announced a 16 megapixels compact camera with a 3.5 inch OLED screen, built-in WiFi which runs on Android 2.3 Gingerbread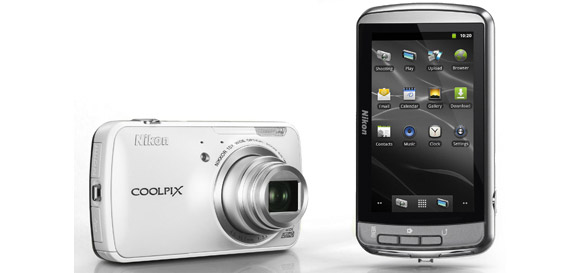 Esato News
---
---
Posted by
ILoveBhe
This might just win back the hearts of customers. I find this thing having a strong resemblance to a mobile phone. Maybe sooner we'll have nikon mobile, too.
---
Posted by
razec
10x zoom, 1080p, OIS, decent sized CCD sensor, OLED screen camera/android mode and the usual android goodies, such a sweet package for a hybrid smart camera
---
Posted by
randomuser
I really don't get the point of this. Just like a tablet, this just doesn't make any sense to me.

Don't tell me someone would browse the Internet or play Angry birds on his/her camera

[ This Message was edited by: randomuser on 2012-08-22 13:38 ]
---
Posted by
Bonovox
Pointless, they may aswell just stuck a phone on it
---
Posted by
jplacson
The Android OS is far more flexible than just to function as a generic smartphone.
Online photosharing sites, direct software updates, camera effects, etc can all be done via a proper mobile OS now. Instead of the old update-via-sdcard method.
I think this is a smart move by Nikon (although Panasonic had it first on a Lumix phone that never made it outside Japan) since it makes adding features much easier. This also targets shutterbugs that want some Android features (Facebook, instagram, twitpic, picasa) but may not want them on their phone. This removes the extra step of transferring to your phone, and using up battery life.