---
Posted by
yea g
I saw this ad on esato today

and it looked interestong so I clicked it and I saw this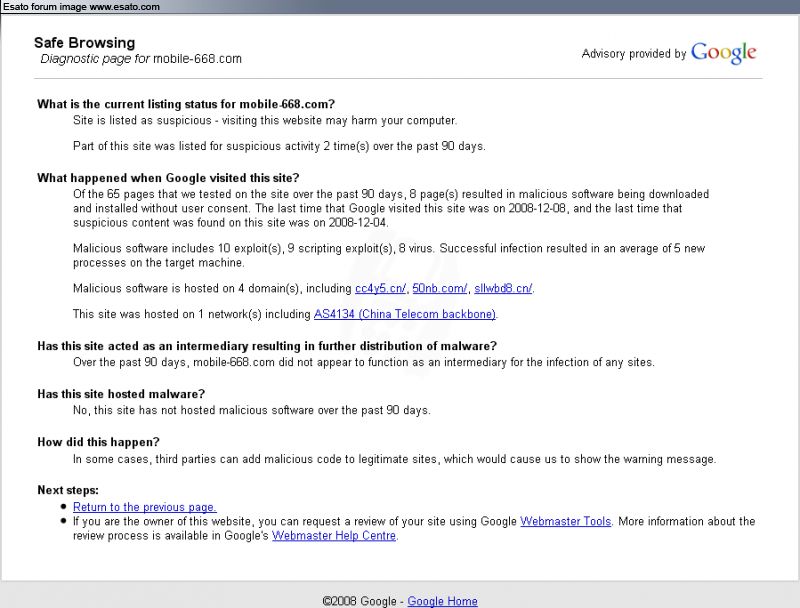 . Notice how the ad was put up by google and that same website was blocked by google lol.
---
---
Posted by
QVGA
your first mistake was that you clicked it

---
Posted by
yea g
Well I thought "Hey maybe I could get some better heaphones for my phone for a bit cheaper"
---
Posted by
anonymuser
How have they screwed up? They've taken money from the scammers for the site, while simultaneously stopping people from coming to any harm on the scam site - looks like a win-win for the good guys to me.
---
Posted by
yea g
Meh... Thats the only title I could come up with