---
Posted by
salling
Salling Media Sync synchronizes playlists, music, and podcasts in iTunes onto mobile devices from Sony, Nokia and Sony Ericsson, and it's free for basic use.
Salling Media Sync couldn't be easier to use. Once the phone is connected to a USB port, simply select the playlists and podcasts you want on the device. Salling Media Sync not only uploads the music tracks and podcast episodes, but also replicates each actual playlist on the device and—-on devices that support it—-transfers play count metadata for each item to the device, reinforcing the sense of having a piece of iTunes in your pocket. Although Salling Media Sync works miracles with most media in iTunes, it can't bring over DRM-protected content.
Go check it out here:
http://www.salling.com/MediaSync/
Salling Media Sync is available for Mac and Windows. It is free to use (without feature-limitations), but performs incremental syncs faster when paid/registered ($22%€15).
Enjoy!
Cheers.
--
Jonas Salling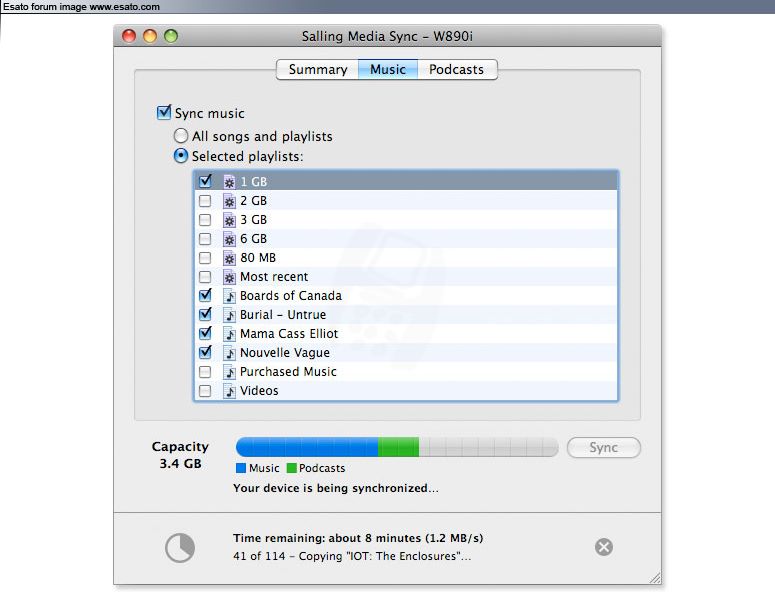 ---
Posted by
weirdwilli
Nice!
The free version doesnt work though

[ This Message was edited by: weirdwilli on 2008-08-29 19:27 ]
---
Posted by
salling
Hi,
How does it not work? Feel free to contact support directly, and I'll do my best to help you out (support AT salling DOT com)
Cheers.
--
Jonas
On 2008-08-29 20:21:22, weirdwilli wrote:
Nice!
The free version doesnt work though

[ This Message was edited by: weirdwilli on 2008-08-29 19:27 ]