Keyboard in protrait mode and display in landscape mode. Only the number keys pluss the softmenu buttons are functional now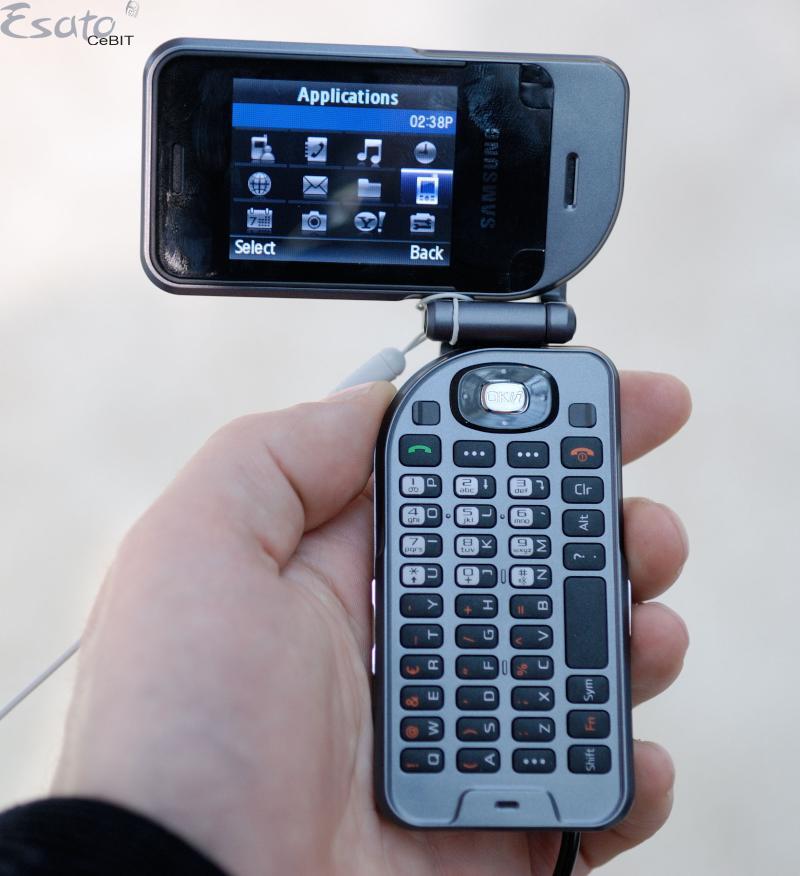 User comments:
Unless the built quality is excellent, and the user is super cautious, I'm afraid it seems like it cud break into two...
And a phone like tat can't be cheap...
By kodoku on 2 Jun 00:35

shit...wat is this??? new version of calcultor...
software sucks icon sucks
By adeem on 26 Apr 12:48

stupid phone! its inovative but totally pointless...
By anon on 24 Apr 22:09

@creative, it's useless explaining things to holland...he's a total dickhead.
By asskicker on 7 Apr 20:29

GREAT IDEA. VERY COOL
By MARVIN on 25 Mar 15:24

i like the concept but the design is not good.
By bluechips on 19 Mar 13:58

too many hinges = too many creaks squeaks and wiggles... after prolonged use of course... innovative, but they have to make sure the hinges last long...
By keight00i on 18 Mar 15:51

holland, you obviously don't get the point... it has a rotating display because it can have one. and more importantly, it looks cool!! Really cool, man its so cool it's off the shelf!!!!
By creative on 18 Mar 13:22

i still don't understand why you want a rotating display
By holland on 17 Mar 10:05

my eyes got crossed with all these letters up and down :S
By tranced on 16 Mar 23:56

@ Resident Evil

I agree with you, but, did you buy a load of "that"s before posting? :-D
By Minimal on 16 Mar 14:35

When you have a rotating hinge like that, that is a high possibility for failure on that part.
By Residentevil on 16 Mar 13:49

---
Add your comments to this image
Feel free to comment this photo. HTML characters are removed. Back to CEBIT news
Visiting CeBIT: Olav Hellesų-Knutsen