---
Posted by
KaStSE
Hi people,
finally the Z1010 is here, grabbed one last week.
I'm pretty amazed and somehow disappointed by it.
Good points?
Features: SE finally added a bunch of things and options that were previously missing in other models.
3G: Video call things is pretty funny but... Who the hell am I gonna call? Know nobody with one of these.
UMTS Data... Sounds nice but operator is still struggling a bit with this.
My Friends: I know it existed also on T630 but I had a T610 so I'm enjoying this feature even if a bit buggy.
Camera: much better than T610, no comparison.
Memory Stick: had to do a Master Reset. Joy & Happyness!!! Most of downloaded stuff was on the Memory Stick. You sync it with PC, back on track.
MP3 Player: together with the Memory Stick, nice feature.
Now the bad points I've seen:
battery life. 1 day and something is not the best...
Bluetooth support. Why is it always connecting and disconnecting with the bluetooth of my car? It worked perfectly with my T610...
Firmware in general: I'm really waiting for an upgrade. The firmware is still pretty buggy. Called today my SC and they told me that the one I have (R1C002) is the latest supplied by SE.
In general: really impressed by this tiny wonder. Only negative point, with all the time SE had between first public presentation of the phone and public retail they could have done a better job on the firmware.
But the phone features are excellent, nice one SE!
Some say "too big", I personally think it's ok.
Now, I'm 100% available if a "future Z1010 buyer" has a question.
Post it here if you have a question and I'll try to see & reply.
Ka.
[ This Message was edited by: masseur on 2004-07-05 18:21 ]
---
---
Posted by
croatia
congrats!!! how much in euros? heh
---
Posted by
KaStSE
600 here with 1 year contract (already had contract so nothing extra for me)
---
Posted by
bacanito
hey man, congrats on buying my dream lol There was another review on the Z1010, what do you think?
http://www.esato.com/board/viewtopic.php?topic=62805
All I would need for it to do is work on 1900 Mhz, but alas, it's not meant to be

Edit: Where's "here"?
_________________
"You can go a long way with a smile. You can go a lot farther with a smile and a gun." - Al Capone (1899-1947)
Bacanito's Canadian Forum
[ This Message was edited by: bacanito on 2004-07-05 18:39 ]
---
Posted by
KaStSE
Well, as per the rewiew you linked, seems battery life only affects me... [:)]
---
Posted by
omnio
This is my first post since I just registered in esato so hello to everyone. I have some questions about Z1010. First of all, is the camera in a little bit difficult place for capturing? I have read in the product information that although it plays videos it does not capturing. Here in Greece SE insist that it captures video and not just for 10sec (for MMS) but as in K700 for unlimited time. What's the truth? And finally the memory is shared, so I can store as many sms I want? Thank u beforehand
---
Posted by
the_twism
I am a happy owner of the z1010 also! I just wanted to comment on something KaStSE said about the phone. The battery indeed in the beginning had a very short life, but after 2-3 charges it changed dramatically and now last for at least 3 maybe 4 days (depending on the use).
@omnio: the phone does record unlimited time of video, depending of course how much memory you have on it. But even with the supplied memorystick (32MB) you can still record lots of video (I have recorded a video 11 minutes long and it is only 4MB). Of course, the larger the size the harder it is to send the video as an MMS (I believe there is a limit, not from the phone but from the network operator).
Hope this was helpful.
The only problem I have found is that the phone tends to change to 3G mode, making me unable to make and receive calls here in the UK. It finds Orange's 3G network which is still not operational and then goes to No Access mode, which I can fix by selecting Orange's 2G network from the Connectivity menu. However, in Greece the phone worked absolutely perfectly and I am very impressed with its data speed (MMS, WAP). Of course in Greece the 3G networks are all operational from all the providers.
I haven't spotted any bugs, but a firmware update is always pleasant.
---
Posted by
omnio
Thank you very much for your quick and informative answer. I'm trying to save some money to buy Z1010 and also to get rid of 7650 I am stuck with!!! What about the position of the camera (that is not in the back of the screen as in such "flip" phones. Do you have to keep it in a certain angle? Can you see clearly at the screen when you are taking a photo? Sorry if I am very detailed but I have searched anything for mobiles before and the result was terrible (you can also call it 7650!!!!!).
---
Posted by
the_twism
Well the position of the camera is actually a little bit tricky! Personally my fingers keep on getting in the way, but I believe it is a matter of getting used to the situation. As for how clear you see the screen when you take pictures, this is not problem, because the z1010 has a good quality screen, and you can see the image about to be taken almost from any angle.
Sorry for using greek... an thes pigaine se kanena Germano kai zitise na to deis. An thes episis mporeis na zitiseis na sou valoun mia SIM mesa na deis kai pos einai, polla katastimata to kanoun. Oso gia tis 3G ikanotites tou kinitou, kalypsi mexri stigmis (oson afora tin TIM) exei mono Athina, Thessaloniki, Patra kai Irakleio.
---
Posted by
KaStSE
Yep, yep, I agree with the_twism, seems like the battery life improves with the charges. Also noticed that it seems to charge faster/better with a cheap charger I had bought to have a backup at work for my T610. I tried that charger and it chraged full in like less than 3 hours (optimized charging) while with the original one it took like 4 hours. Both cases the battery was flat.
As already said, the outside camera works perfectly, I'm kinda amazed by the quality improvement from the T6xx range to this Z1010. The picture quality really improved a lot even if we're still not at the "Mega Pixel" level. Videos work pretty fine. Yes, you can record videos up to the room you have on your phone or card. There is an option to choose to save picture or videos on the 8Mb (if I'm not wrong) phone memory or on the card. Lenght of the videos can be "limited" or "up to size of memory". This means that if you stick a 128Mb card... You can record your complete holiday, just remember to bring enough spare batteries to go through your day

I have bought a 128Mb card which I think is the max the phone supports (as far I have read around).
Going back to what has been said about the switching to/from the 3G network, here where I live we already have a 3G network and it's my operator. Unfortunately coverage seems to be only at 60%/70% and the signal therefore is not always very strong. I often have to manually set it to the 3G net otherwise it will go on it's own on the 1800 as it's stronger. Due to this it's still not easy to enjoy the "mega data speeds" that UMTS boasts.
In reply to the poster that said the software seems not to be that buggy, well, as you know, depends on the firmware you have (I have R1C002) and how much you "play" with it. I managed to crash two times the Java VM and experiencing a nice auto-reset, while quite often the Theme Wallapaper disappears, ecc. The annoying thing is the bluetooth pairing with the Bluetooth handfree my car comes with.
The Z1010 connects and disconnects each 10 seconds. The phonebook is never completely uploaded to the car and... annoying.
Anyway, the phone is really great. I'm really happy having bought it.
I only had Ericsson and now SE phones, personally I don't like other brands. This phone is really great!
KaSt.
---
Posted by
Leks
Is the camera better than the P800 one?
Would u recommend me to buy it new for 380€ or do u think I should w8 and pay around 520€ for the s700?
I now have 326€ + my z600 worth 215€ and my monthly income is 92€ (I am 15)
---
Posted by
KaStSE
In case you're really looking for a CAMERA (sorry for the caps) phone then the S700 features a 1.3Megapixel camera and the Z1010 doesn't. I would say in this case better to turn towards the S700.
The Z1010 is more for the UMTS part and the VideoCall thing. In case you want more a Camera that allows also to call

, I think the S700 is a better solution. But yet, the S700 I didn't see any around and don't know how it will really be.
92Euros? If only I had such budget per month when I was your age (which is more than 10 years ago)...

Ka.
---
Posted by
Leks
Well no, camera is not a big deal.
My family has a 4mp camera...
I just wanted to know how they are against P800 pictures, cos I had 1 and though the pictures where good

It is also free 3g/gprs until 31/12-04 if i get the z1010

So I think I΄ll go for it anyway and buy a new phone after x-mas again when it΄s not free

Btw, the phone cost is 240€ and then 7,50€ in 18 months, but u can end it and pay the rest of the months cost (total 140€)
Well the 92€ is going for clothes, magazines, etc. to...
_________________
Owner of a
WHITE

z600.
[ This Message was edited by: Leksandfan on 2004-07-11 21:28 ]
---
Posted by
the_twism
Well I believe the quality of the pictures are the same. My previous phone was a p800 and I can say ,in my opinion, it is the same if not better(z1010). The resolution(size) is the same (640x480) as the p800. But I havent seen the same picture taken by both phones so I cant really argue on this. It would be interesting if someone could do this (take the same picture with both phones and post them so that we can compare). I would be happy to do it but I sold my p800. Anyone up for this task?
---
Posted by
KaStSE
240Euro? Here is 600Euro (plus 12 month contract at 6Euro) !!! I feel like stupid compared to the little price you have there.
Anyway, still better than some places on the net where it's over 900Euro.
Sorry, don't have a P800 to compare with. What I can do, if you want, tomorrow I take a picture and post it here for you to see.
You prefer blondes, brunettes or red?

Kidding...
Ka.
---
Posted by
Leks
Well, its like a trick to get it cheap, cos everyone doesnt know about it.
A operator here in Sweden sells it for 240€ + 18 months contract α 21€. But this operator is so good so u can switch which type of contract u want that this operato have. So u switch to the one with the lowest months cost (7,5€).

Ofcourse the calling prices is not as good as the one on 21€ contract, but good enough for the price.
---
Posted by
KaStSE
You know the old joke of the guy bringing his mobile to have the firmware upgraded to discover afterwards that they flashed it with the same version he had?

Well just happened to me today. Brought my mobile for upgrade, asked them what version they had, they told me they had to check but surely was newer than the one I had and that I had to come back one hour later.
One hour later my phone had been flashed: I had R1C002 before and... After the flashing as well.

At least they didn't charge anything for the job and I had to hear at least 30 times "I'm sorry sir, we thought our version was newer than yours..."

One good thing that came out from this:
I know for sure that the phone has been flashed (data logs had been resetted) but apparently SE has given new procedures to the service centers or changed their flashing software or phone hardware in order not to reset all personal data when the phone is flashed. All my contacts where still there, bluetooth pairings and so on.
At least I discovered something nice today

Sorry to come back with this, is anyone experiencing problems with Bluetooth on the Z1010?
Thanks,
Ka.
---
Posted by
Leks
Could u post some pics?
---
Posted by
KaStSE
I found some pics I had taken with my mobile and I had forgot about them.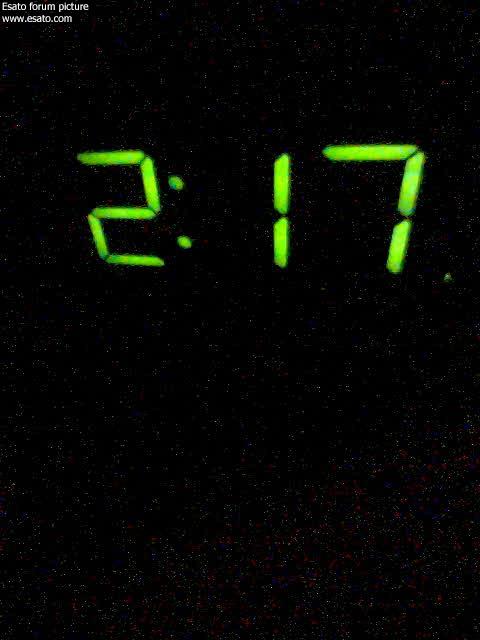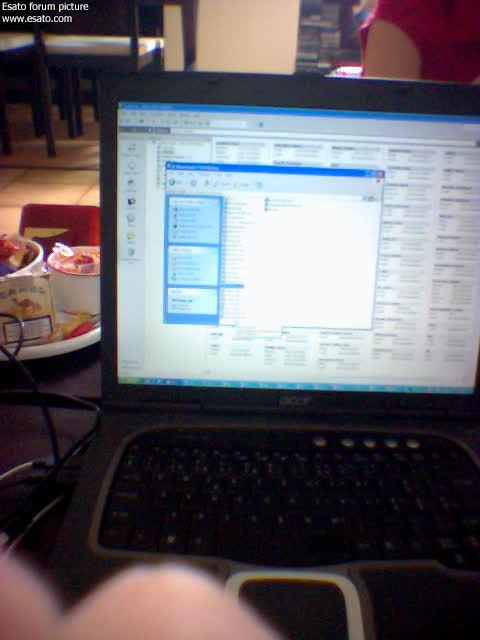 Special prize to whom recognise what town it is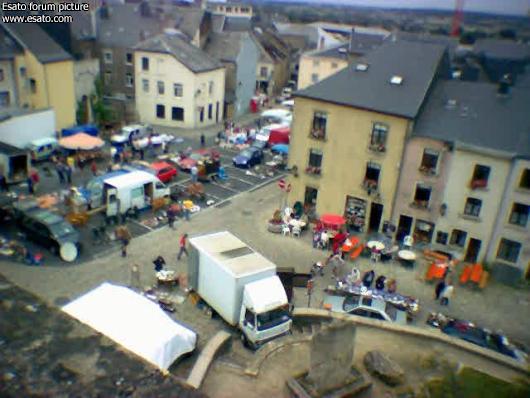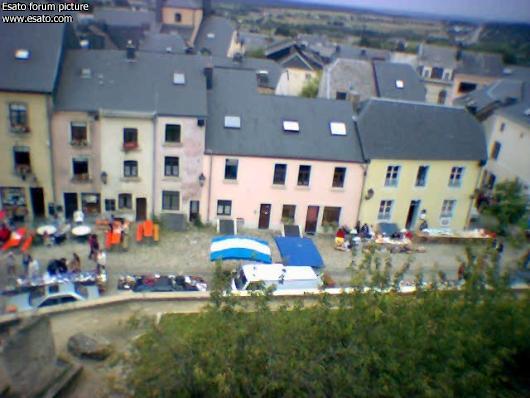 Ka.
---
Posted by
Leks
Quote:
---

On 2004-07-12 23:17:04, KaStSE wrote:
Special prize to whom recognise what town it is

---
Well dont know, but I guess its in Poland

---
Posted by
KaStSE
Nope, not in Poland...

Arlon, Belgium, went there couple of weeks ago for a kind of "Brocante" (everybody sells old stuff on the streets).
Ka.
---
Posted by
Leks
It΄s looks like Poland...
---
Posted by
Foxx
Hmmm the Z1010 sounds to be a good phone, like the NEC 616, does the Z1010 have a loudspeaker?
---
Posted by
4motion
The Z1010 is better than the Nec 616. It's a great phone with absolutely complete Businesses-functions and perfect design. The best UMTS mobile to date.
Greetings from Austria, Alex
[ This Message was edited by: 4motion on 2004-10-21 10:25 ]
---
Posted by
sibbe
Heyy!!
This question goes to the owners of this piece of machinery, do you find it worth 90 Euros? Special offer

))
---
Posted by
KaStSE
Definitely yes!
Tell me where you can find it for 90Euros that I buy a full truck

Ka.
---
---
Posted by
701
Can some1 post a lil' movie? Half a minute ...one minute to see how's the quality.I have to make up my mind!
---
Posted by
4motion
Aren't they beautiful?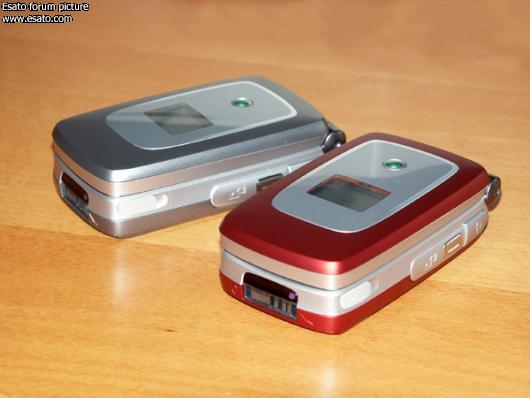 ---
Posted by
4motion
Pictures taken with my Z1010: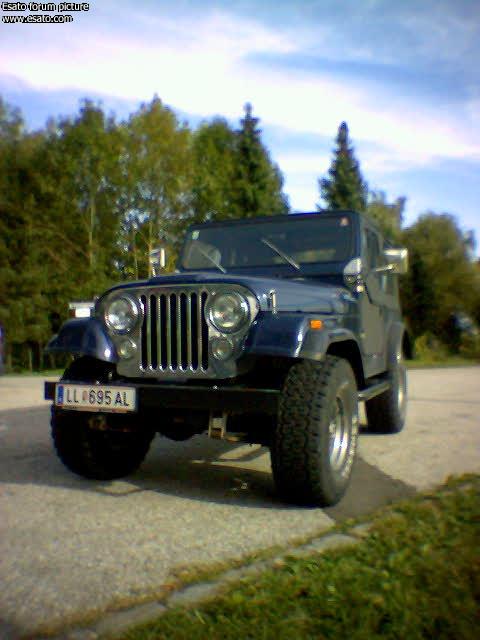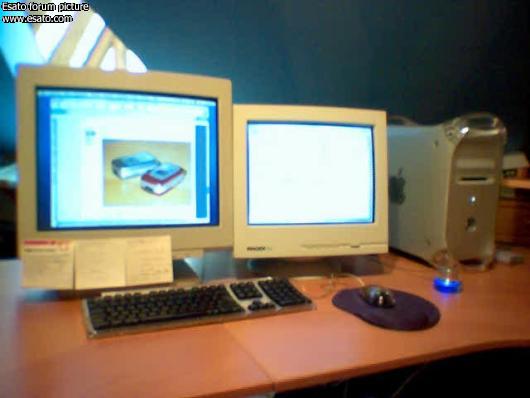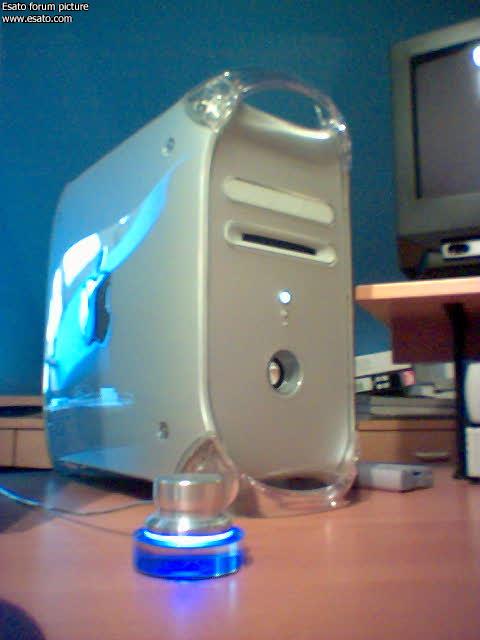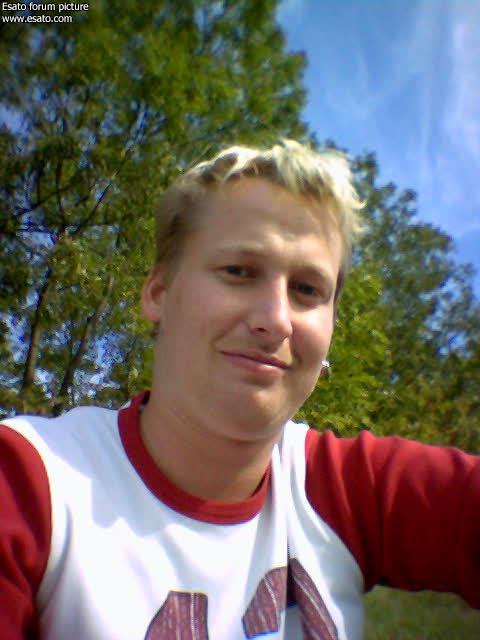 [ This Message was edited by: 4motion on 2004-11-06 08:05 ]
---
Posted by
701
Not bad.What about a movie?

:
---
Posted by
T68iKING
What is the lastest firmware on the z1010?
Are orange going to be the only ones supplying the z1010 in the UK?
---
Posted by
4motion
R1H, but for EU4 it's still R1G.
---
Posted by
Corbeau
Hi guys ...
i've just joined the forum... I saw the post of the Z1010 and like to say a word about it. I have both S700 and Z1010 next to my pc at the moment ... and I have to say...
Z1010: nice going with the UMTS ability, video calls, USB port, ...
S700: excellent camera (with light!), terrific display with lots of colors, ...
But after all, the Z1010 is still not working around here (belgium), for use with umts. UMTS is already activated, but not in many city's/areas around here. And I would also be wondering who to call these kind of days ...

don't really have that much friends with a z1010 or other UMTS phone. So the UMTS aspect, we leave it like it is, for now.
Besides the UMTS, the phone isn't really that big deal. The camera sucks (sry for the use of words) comparing to the S700. It also hasn't got a light/flash for taking pictures in the dark. (only the night mode)
It's cool to use the Z1010, of you like to show off with a phone that nobody else has, these days. But if you can't use UMTS properly, not much of showing off, don't you think?
So my opinion is, go for the S700 and change to a Z1010 within a few months ... when you can use the UMTS stuff. Meanwhile, you can have lot's of fun using the 1,3 Megapixel camera

.
If you have questions ... shoot!

(P.S.: i did not gave my opinion on how the design is, both phones look great, each in their own style)
---
Posted by
scuidgy
I also use Z1010 and S700 at the moment. I think I will use the S700 more next time because it is better in many things and Umts is the onliest Killer-Feature of the Z1010. ;-)
---
Posted by
Speeder
Let me show a movie taken by me:
http://upl.silentwhisper.net/uplfolders/upload9/batsnabbt.zip
---
Posted by
BobaFett
whats the latest fw version for z1010? tia
---
Posted by
The_Nashy
I'm just on the phone at the moment to the service centre, trying to find out for Aussie.
My Z1010 which is only about 2 months old, is R1G
---
Posted by
The_Nashy
Latest Version in Australia is R1K
---
Posted by
holistica
The latest version and the version from launch on the Orange UK and Orange France z1010's is R1K 010 EUR_3
SE are a bit unclear as to whether the new SE UK SEUS sw update is the same or a newer R1L
But as I have stated in another thread, Orange UK have withdrawn the z1010 in the last few weeks again.
One of their level 3 advisers on their 3G helpline advised that they are waiting for a new shipment of new sw z1010's from SE.
There are Orange z1010 users such as myself waiting for yet another bug free replacement phone that doesnt crash.
Its a wait and see situation.... or go to an SE service centre and have the phone reflashed with the same software but without the Orange branding conflicts.
I'll keep you posted.... you never know... they may even be sent the v800 instead. (Pigs might also fly!)
---
Posted by
Guy89
I've got R1G007
---
Posted by
BobaFett
Another new user here. Do like the big keypad and screen, its a bit weird at usage, its my first clamshall fone, have to learn how does itfit the best my hands.
---
Posted by
BobaFett
is that normal,that even the batt is full charged, on the screen is still written "charging"? i charged it ca 5 h long in off mode and when i disconnected it, it turned off, but the fone was already off, as i mentioned.
---
Posted by
Matteus
Normal! I found the same.
---
Posted by
BobaFett
weird, that u cannot set the background light and at taking a pic with the cam, u cannot set darker or lighter etc aswell.
---
Posted by
BobaFett
whats the max mem card accepted in z1010?
---
Posted by
emanuelj
128 mb ms duo
---
Posted by
BobaFett
Thx! How do u format the mem card?
---
Posted by
BobaFett
I tested z10 with cdt10 charger, the led didnt turned to green even after 8 hours and it was still charging, but the batt was full. Fw or hw problem should it be, weird bug.
---
Posted by
Matteus
It is the system as in Palms. The led do not change the colour. You must look the watch. For z1010 4-5 hours are enought, Palm needs 2 hours charging.
---
Posted by
BobaFett
Thats ok, but its a weird bug and se should fix it.