---
Posted by
Tsepz_GP
Samsung released its Q3 2013 earnings report. As expected, the Korean giant posted record-shattering profits which slightly exceeded the guidance from earlier this month. Samsung posted consolidated operating profit of 10.16 trillion won (approximately $9.56 billion) from a 59.08 trillion won (roughly $55.59 billion) of revenue. Samsung's profits came in 7% higher than the previous quarter and an impressive 26% more than the same period last year.
Unsurprisingly, the mobile division chipped in significantly to the profits. Its growth was driven by increased sales of mass-market, lower-cost models. High-end devices' shipments have remained at similar level with the previous quarter.
Samsung tablets have done well over the past quarter as well. Their shipments have increased sharply thanks to expanded product lineups.
Samsung's next quarter outlook for its mobile division is upbeat. The company expects steady growth for both smartphones and tablets thanks to increased demand during the holiday season.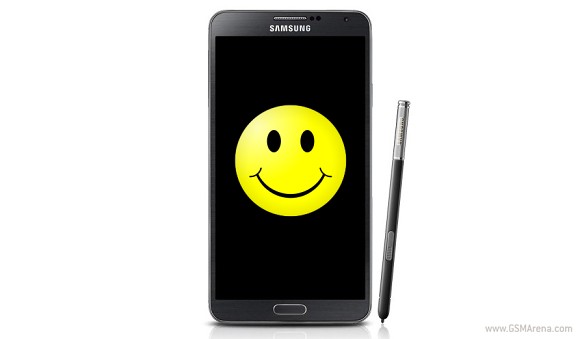 http://is.gd/vW6twq
Bloomberg
---
---
Posted by
Tsepz_GP
A nice article showing just how important Samsung's success is, not just for Samsung but for Android as a whole:
Samsung's success underpins Android's growing importance for marketers
With Samsung shipping two times-plus more smartphones during the second quarter than Apple, it is clear that Android is becoming just as important for marketers as iOS.
Samsung shipped 76 million smartphones in the second quarter of 2013, more than two times what Apple shipped, according to Strategy Analytics. During the same period, Apple's global smartphone share fell to 14 percent, its lowest level in three years while Samsung captured one-third of all smartphone shipments.
"The installed base of Android users has risen dramatically within which Samsung Android smartphones have a huge share as Samsung sells more Android phones than many other Android OEMs combined," said Neil Shah, senior analyst for the global wireless practice at Strategy Analytics, Newton, MA.
"So marketers cannot afford to ignore this huge and potential total addressable market," he said.
New opportunities
For a long time, marketers approached the smartphone market with an iOS-first mentality.
However, the second-quarter figures are the latest sign that Apple is having a hard maintaining the same level of excitement around the brand that existed in the aftermath of the introduction of the iPhone and iPad.
Increasingly, the company is facing accusations that it has lost its innovative edge, with Samsung frequently named as leading the charge in smartphone innovation.
The need for marketers to include Android in their mobile strategies from the beginning is growing as the number of Android phones in the market increases.
Also, as Samsung gains, this is enabling new kinds of marketing opportunities not available on iOS, such as NFC-driven activations.
"Top brands and mobile marketers expect to be where their audiences are, and increasingly that is on Android devices," said Ryan McConville, senior vice president of publisher partnerships at Kargo, New York. "As a media company and a marketer it is our responsibility to make sure we have a presence on all of the key devices."
More here
Other OEMs should be very thankful as this now brings more light on to Android.
---
Posted by
winnerzero
i am nowhere near an insider but a friend sent me a pic of a supposed samsung prototype phone which blatantly copies sony's good looks and excellent designs...this is why i hate samsung n do not understand why people buy the crap they produce...record profits all due to copying other company's innovations...samsung sux...
---
Posted by
Tsepz_GP
Thats an old Galaxy Note 3 prototype.

Haters as usual spewing a whole lot of excrement...
The "Samsung copied this and that" excuse is getting rather old

please try come up with new excuses for why your favorite OEM is being nailed by them, thanks.

... do not understand why people buy the crap they produce...
They buy their products because they are the best available, very simple.

[ This Message was edited by: Tsepz_GP on 2013-10-25 14:13 ]
---
Posted by
Bonovox
Samsung provide many of the micro chips in all other phones. The designs are a bit played out now but that'll change in time. The Note 3 already sees a change with design slightly
---
Posted by
etaab
They deserve to be top, no doubt about it. The haters are just sour to them and over dramatically jump on anything to play them down.
Apparently Samsung are number two in the whole for R&D budgets, so yeah id say it pays off for them.