---
Posted by
laffen
Canonical announces a new linux operating system for smartphones with Ubuntu for phones and Ubuntu for Android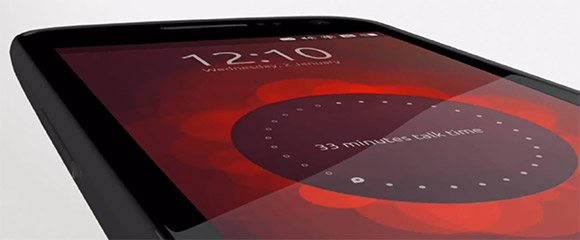 Esato News
[ This Message was edited by: tranced on 2013-01-03 01:31 ]
---
---
Posted by
Tsepz_GP
This is awesome

can't wait to see the devices that will run on this OS. Takes me back to when Android was 1st introduced, and by the sounds of how it works it seems to be a sort of mix of both Android and the Meego UI from the N9.
---
Posted by
Bonovox
Don't like the name of the OS though not quite as catchy as Android is it?? Though I must admit am not a fan of constant swiping gestures I prefer my traditional capacitive buttons
https://www.youtube.com/watch?v=kXWnMTm7We8
[ This Message was edited by: Sean72 on 2013-01-03 14:19 ]
---
Posted by
goldenface
I'm dying to try this out.
---
Posted by
DSF
Very nice idea with the interactive status bar pulldown.
But not a good idea to announce it to public if they didn't solve the slowness of UI (even if it's a demo). I think the lag is may be related to HTML5 apps
[ This Message was edited by: DSF on 2013-01-03 16:23 ]
---
Posted by
goldenface
I think the lag will be sorted out over time. It will be great to see how it develops.
---
Posted by
reeflotz
Looking forward to this one, I've always wanted to install ubuntu on my laptop too, only thing keeping me from using it is finding alternatives to some of the programs that I have on windows that are not on ubuntu.
Hopefully it will become an efficient mobile OS so that even low end phones will run it butter smooth.
---
Posted by
Hobbs
I'm definitely going to try this on my Note 2 when it becomes available.C'mon Canonical.Shorten that timeframe and get this out on the market asap.
---
Posted by
Away
Why are we not making a bigger deal out of the edge? Has all the hope for a phone we could use fully as a computer been forgotten? The dream of plugging in a phone to the monitor and to then do anything and everything...
---
Posted by
Hobbs
Away
I agree.Nice article on the progress so far.4 days left I think.$32 million needed for Canonical to claim the money,$10+million raised so far.You gonna need some big boy investors to empty their pockets in the next 4 days for this thing to get off the ground.And I hope it does.
http://www.theguardian.com/bu[....]fundraising-ubuntu-10m-dollars
---
Posted by
razec
It's sad they just couldn't make it. the EDGE is a great hardware. though I wonder how future proof it is when it arrives next year, if it ever arrives

---
Posted by
hihihans
Though they won't reach their pledge limit I hope they continue to develop the edge. There is always room for a new OS in the mobile world.
---
Posted by
Bonovox
I tried this OS on my pc a while ago. Was very good except it crashed my pc