---
Posted by
tranced
SINGAPORE – At the Nokia Connection event in Singapore today, Nokia introduced the Nokia N9, the first-ever pure touch smartphone that is all about making things simpler. Nokia N9 focuses on the most important things that people do: use apps, get notifications and switch between different activities. Navigating the UI is done with a simple gesture, a swipe of a finger. Let's have a closer look at what the Nokia N9 is bringing to the game.
SWIPE
The team behind the MeeGo-based Nokia N9 brought together elements of industrial design, software development and user interface advancements, as well as a developer platform to create a better way to use a phone. All that's needed to use the Nokia N9 is a simple gesture, a swipe of the finger. It is an intuitive way to use all the different features and functions. Whenever you are in an application, you just swipe from the edge of the screen to go back home.
UNIBODY DESIGN
The Nokia N9 has a beautiful one-piece, unibody design where the hardware and software fit together seamlessly. The large, 3.9 inch curved glass AMOLED display lets the applications shine and take full benefit of the user interface. Thanks to the innovative laminated display technology, it looks like applications are literally floating on top of the screen. The body of the Nokia N9 is made from the best in polycarbonate material engineering today, enabling superior antenna performance over most other competitors' smartphones. This means better reception, better voice quality and fewer dropped calls. The Nokia N9 comes in three colours: black, cyan and magenta and with large storage capacities of 16GB and 64GB on the two variants to be made available.
NO BUTTONS
The Nokia N9 is the world's first pure touch screen phone without any front-facing buttons at all. You unlock the phone by just double-tapping the screen.
THREE HOME VIEWS
The user interface in Nokia N9 is designed around the things people typically use the most. This is why there are three recognizable home views arranged in a carousel: 1) Applications for launching and organizing your apps. 2) Events for social networking feeds and notifications for calls, texts, calendar events, etc. 3) Open applications for switching between all live apps you have used recently. You can pinch and zoom the screen to see either four or nine open app icons. In fact, the Nokia N9 delivers the best multitasking experience on any phone!
POWERFUL CAMERA
The 8MP auto focus camera with Carl Zeiss optics, dual LED flash and super wide 28mm lens works faster from start to capture than any other manufacturer's smartphone camera in the market. HD video and true 16:9 resolution photos are supported. You can share your photos via MMS, email, NFC and many online services including Flickr and Facebook.
FAST WEB BROWSER
The fast web browser is built on the latest Webkit 2 technology. Even while loading a web page, the screen remains responsive. You can have several browser windows open in the open applications view and switching between them is, again, fast and easy. Favourite websites are shown as visual thumbnails, supported by a full browsing history. Wide HTML5 support offers access to rich web applications and fast video playback.
LATEST MAPS
The Nokia N9 has the latest Nokia Maps with free, voice-guided turn-by-turn navigation for walking and driving. There is also a dedicated Drive app for in-car navigation, which lets you start navigating to your destination instantly after entering your destination. Public transport routing in 85 cities means you can find the quickest route on foot or by tram, metro or train. You can also discover nearby places with cafés, shops, hotels and more, all marked along the way.
DOLBY SOUND
Dolby Headphone and Dolby Digital Plus support on the Nokia N9 turns regular stereo audio into personal surround sound on any headphones – first on any mobile phone.
NFC-ENABLED
Pairing between NFC-enabled accessories is easier than ever before – you do Bluetooth pairing only once and after that you can connect to them just by touching. You can also share content like photos or business cards via NFC.
The things that make the Nokia N9 unique – the industrial design, developments in software and user interface, and the ease of developer experience with Qt – will live on in a variety of ways in Nokia. You can go and experience the Nokia N9 for yourself at swipe.nokia.com. The site is full of interactive videos that show how the product works in real life – it is the second best thing to actually having the product in your hand! The Nokia N9 will be in stores later this year, with availability and local pricing to be announced closer to the sales start date.
Source
---
---
Posted by
nirave
Full Specs List:
Nokia N9 Full Specs List
Press Shots:
Nokia announce N9 Smartphone
Video of Swipe:
Video - Nokia N9 - The Big Introduction - Swipe with Nokia's Beautiful Smartphone

---
Posted by
julias
Nice try from Nokia but i already spotted a few problems with this firstly it lacks HDMI,(even the N8 has HDMI wtf?) No flash support,just 1 Ghz processor,no gyroscope,no microsd slot and battery isn't replaceable either.
---
Posted by
tranced
Exactly. I thought this phones was going to have higher specs than N8.
---
Posted by
fbloise
Well, this looks like a nice phone besides the absence of memory card slot or flash. If there's tons of apps, It will succeed.
But anyways, I though the meego project was closed and that Nokia will use all their effort on the Windows Phone platform. Clearly there are two streams in Nokia: one with Elop and the other one supporting more conservative projects.
---
Posted by
tranced
N9 is more focused to demonstrate its new UI. It's clearly seen with this phone. N8 was more "look at my hardware" than its software.
Honestly, I thought Nokia was bringing a new phone which surpassed the N8 hardware-wise just to compete with other manufacturers' Android line-up. Or this is just an attempt to see how will it be to have a buttonless phone?
---
Posted by
julias
What's meego like for Apps anyway i know nothing about them?Just having a nice flash device just enough these days your Apps eco system determines your success or failure and the N9 has already failed if it doesn't have that.
---
Posted by
HxH
Whatever you say, I think I'm gonna jump into this bandwagon very soon after my arc later this year
Rome did not build in one day, so it same as Meego ecosystem as well!
---
Posted by
Bonovox
Very sexy very nice specs too. Why are people moaning?? For most 8 megs is enough on a mobile and I think Nokia did not wish to over shadow the N8 as its still the best camera so far on a phone imo and it will soon have Symbian Anna update. So maybe that is why they are not releasing another 12 meg phone yet. Also its Nokia with a gig of ram and 1 gig processor and higher res screen stop moaning man what more do you want?? I for one never bother using HDMI from my phone to tv. Who cares?? This also has the Nokia premium build too. I love it but want a black one them colours are too garish
---
Posted by
HxH
Promo
http://www.youtube.com/watch?v=54llrCd4hps
---
Posted by
Bonovox
I can't do a link right now as I am on my mobile. But if you tap into You Tube Nokia N9 a few new videos pop up. The best one is Tech65 showing eleven minutes of this device. It looks fantastic in use and such a smooth performance cannot believe its a Nokia!!
---
Posted by
jsrjr_gua_br
Carl Zeiss Wide Angle 28 mm Large Opening Focal (2.2 mm), Dual Image Stabilization, Dual Led Flash (3RD Generation), Major Image Sensor Integrated With a Cameraphone 8 MP, Video Recording HD With Stereo Audio, 3.9-Inch AMOLED Display Technology With Gorilla Glass Polarizer and Anti Reflection, 1 GB RAM, 1 GHz CPU Speed, Meego OS 1.2 and More ! Congratulations Nokia! He's All That! Note Zero Esato Forum For Journalistic and Total Bias Envy of Technological Advance That This Device Represents!

PS: Do Not Put Out This Forum That The Best Solution Is The Night Pictures In New Xperia Line, For the N9 With Its Innovative Focal Aperture (2.2 mm) Proved That Every Thing Before It Was Pure Marketing !

---
Posted by
Bonovox
Yes indeed. This proves Nokia can make it good. And their up coming Windows devices should be top too. What is the battery capacity of this device??
---
Posted by
Bonovox
Apparently according to GSM Arena you can run Android apps on this device

And here is a preview with video
www.gsmarena.com/nokia_n9-review-610.php
---
Posted by
rikken
I like the design

Not sure about Meego and its potential. It is a tough market to enter

---
Posted by
Bonovox
I like the way it works. And the fact that you can use Android apps with it too. I just don't like the garish colours I want to see the black one
---
Posted by
julias
Wired
has a good article on the N9 and they think its set to fail describing it as quote: "The new phone is a bit like the Titanic: a masterpiece of quality engineering and luxury craftsmanship that is doomed to sink on its maiden voyage."
---
Posted by
xtacy
Hmmm. Call me weird but I seem to prefer the looks of the N8 to the N9.

---
Posted by
jsrjr_gua_br
Below Only Some Differential Presented by Single Photo
Nokia Nseries N9:
1º Industry-first imaging sensor which is FULLY optimised for BOTH 16:9 AND 4:3 images
2º Industry-leading Carl Zeiss optics
3º Super wide-angle optics – the widest in the industry. Up to as much as 60% more viewing area than other broadly comparable devices.
4ºf/2.2 aperture – largest ever in a mobile device
5ºExtremely responsive, especially switching from stills to video and vice-versa and shot to shot
6ºTouch AF for both video and stills
7ºFull time continuous AF in BOTH video and stills plus face detection
8ºHD video with stereo audio (still one of very few devices that provide high quality audio recording in video)
9ºSeamless workflows optimised for speed or editing & sharing
10ºZoom in to images directly in the post capture view, edit and share all without leaving the camera – the most seamless mobile imaging experience
11ºNon-destructive editing of images – go back to the original image at any time. Undo or redo edits even months later
12ºNew high power dual LED flash – 20% more powerful than our previous most powerful LED flash despite its compact size
13ºGeo tagging with place names rather than just co-ordinates
14ºAMBR – Automatic Motion Blur Reduction
15ºNot forgetting the touch to share of images between handsets using NFC technology
Will we ever see a cell phone Samsung or Sony Ericsson with this imaging technology??
New Duo or Xperia is just a huge amount of megapixels in a small image sensor and a lens with chromatic aberration great!
Wake up Sony Ericsson!
---
Posted by
jsrjr_gua_br
I repeat what good is a backlit image sensor if it is tiny ... What good is a backlit image sensor with a large lens with chromatic aberration, and moreover made ​​of plastic ... What good is a backlit image sensor with an aggressive post-processing such as occurs in images captured by the Arc and the Neo!
So when enthusiasts of online cyber shot will be outcasts in the background ???
When we finally substitute the height of the spectacular C901 and C905 ??? The answer to Sony Ericsson's position shows that more and more lost in their initial values​​!
---
Posted by
Bonovox
Very true indeed and I still think the N8 is the best camera on any phone. I have compared some N8 images to some compact cameras and the Nokia was better. As far as the sensor goes well a tiny sensor with a tiny lens is not a good combination. Even many expensive compact cameras still struggle in low light. The Arc is an average camera imo. Nokia seem to know how to make a cracking camera in its top devices more than any manufacturer imo
---
Posted by
hihihans
N9 Available in Holland at Belsimpel.nl
16gb €611
64gb €672
---
Posted by
Bonovox

that's quite expensive
---
Posted by
ernesthelmer
Nokia N9 means good stereo sound system, when you listen with headphones. N9's speaker is just ok but if use stereo headphones/speaker, great sound. You can test it out at the shop if your country is selling N9.
A free app for music equaliser is available in Ovi Store, plus a few others.
Overall I like this phone.
---
Posted by
lemmy31
Got my N9 delivered yesterday

. Ordered from theorder.co.uk on Wednesday and as promised it was delivered next day.
Build quality is rock solid and so far the OS is a joy to use........just a pity it appers that this will be the one and only handset using Meego. . Applied the PR1.1 OTA update straight away so i cant compare before and after unfortunately. In use Meego reminds me slightly of WebOS only far slicker
Call quality and reception appear to be very good indeed, just as you would expect from Nokia. Anybody getting the Lumia will not be disappointed with the hardware at all !!
Ive been very busy today so ive not had chance to really try the camera but the few snaps i have taken and transferred appear to be very good in quality.
its has this product code : 059J203: RM-696 NDT CENTRAL EUROPE BLACK 16GB. Not that i expected a UK product code as this will not be released officially in the UK.
Ill try and get some time to post pics etc if anyone is interested
Regards
Craig
---
Posted by
Marly
Congrats to the new phone !
Hope to read more, when you've spent more time with it. And some pics, please

---
---
Posted by
Bonovox

wow you got one that's nice!! About call quality Nokia have used a special antenna design or polycarbonate to maximise signal
---
Posted by
lemmy31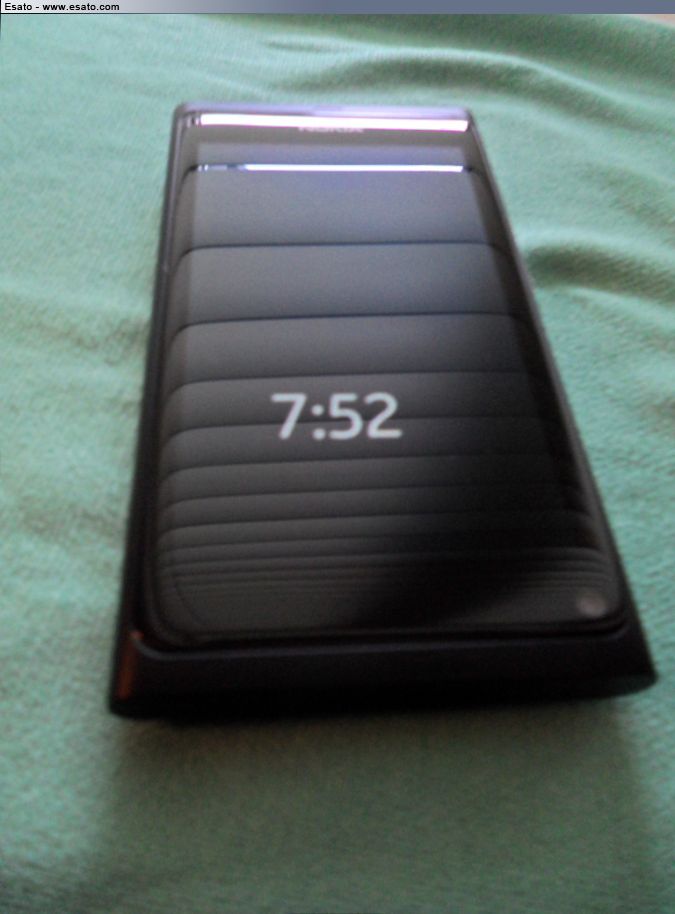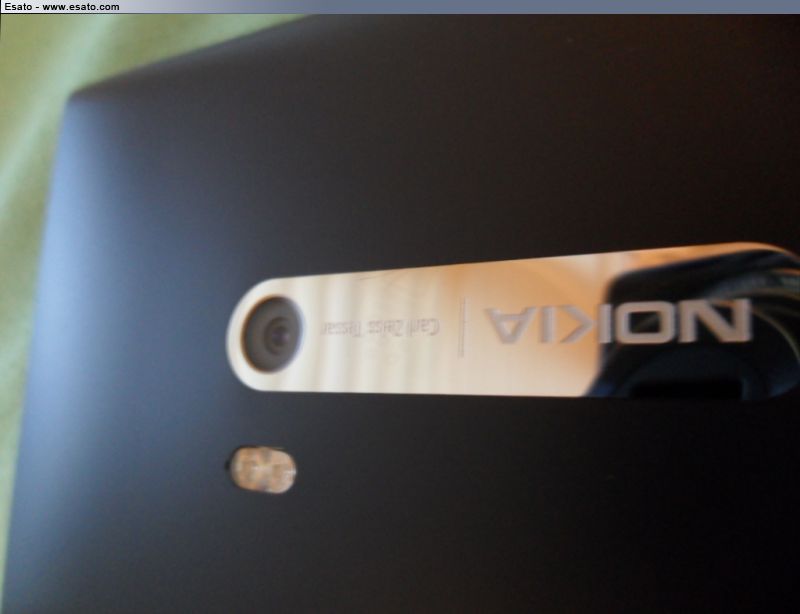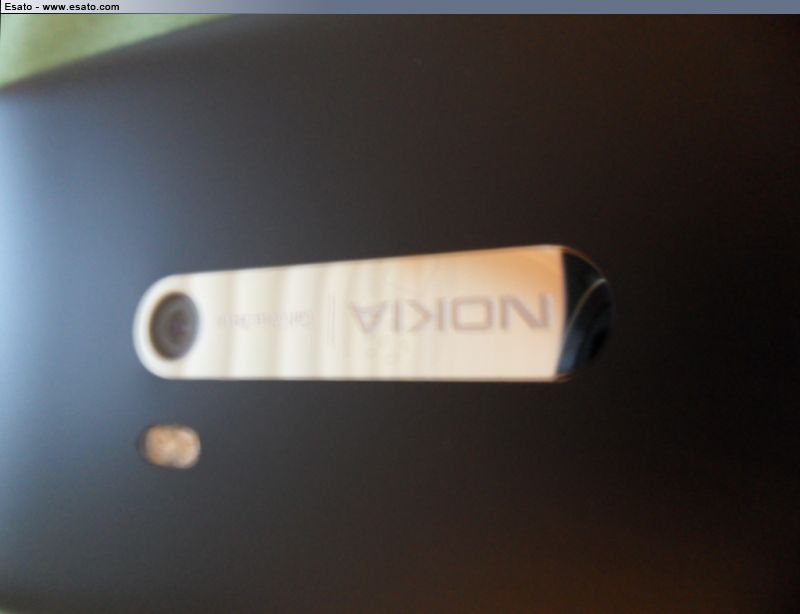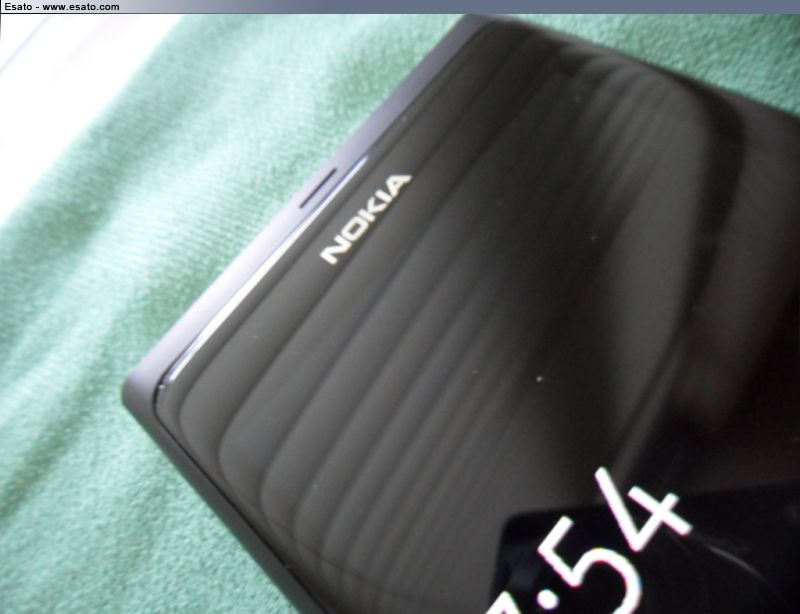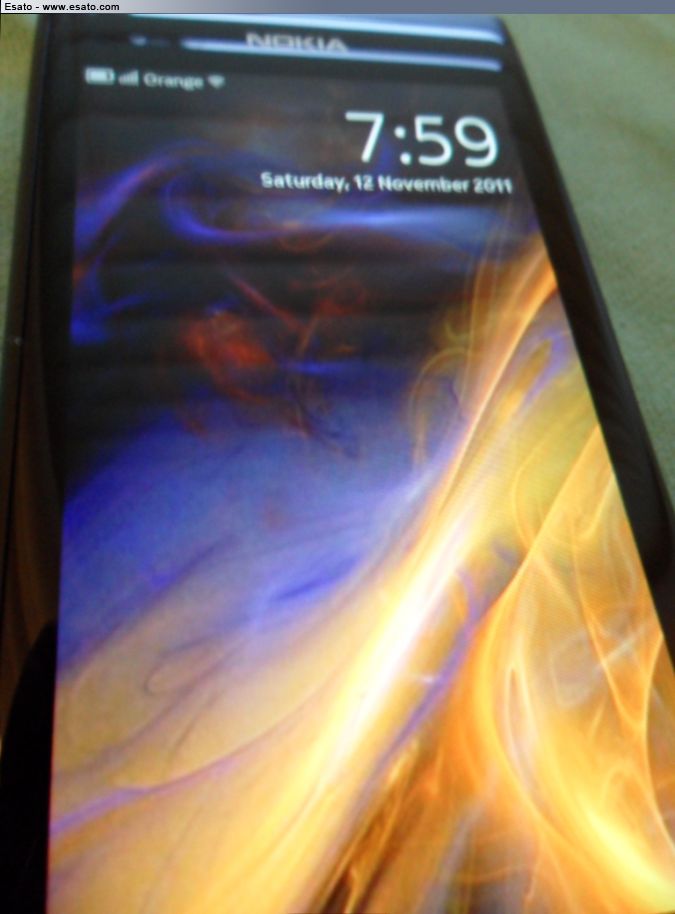 As you can see im no photographer but they are the best i can do. Ive ordered some screen protectors which should hopefully arrive today. Dont know how well they'll fit though due to the curved screen
Il try and get some camera sample shots up later.
Regards
Craig
---
Posted by
fbloise
I got a N9 after a long debate. Well, mostly for my private collection, the N9 kicks modern phone asses like the iPhone 5s. I love the size, also the openness.
Sadly, the O/S is pretty much dead, but it gives some nostalgia, that kind of feeling like "what if...".
Photos: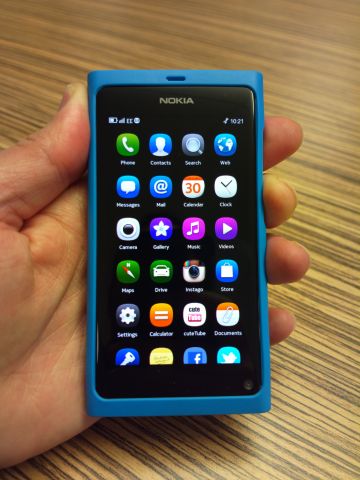 Original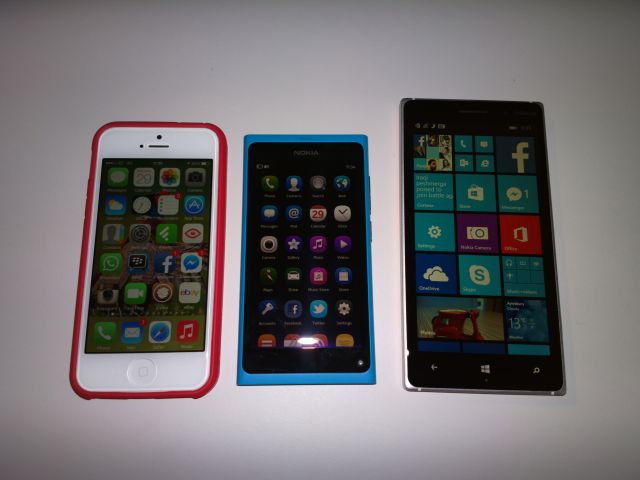 Original
[ This Message was edited by: fbloise on 2014-11-03 11:00 ]
---
Posted by
tranced
For a second I thought this was a new model

I know that feeling when you get an old gadget just for the old times.
---
Posted by
Tsepz_GP

tranced, same here, I thought the Nokia that's left over after the MS deal was already introducing a new phone.
Imagine they reintroduced the Nseries and Eseries right now, would be epic.
The only old Nokia I'd ever want is the Nokia N900, the Maemo beast that promised so much and packed an incredible spec sheet for its time.
---
Posted by
Marly
We have both, and enjoyed using both, the N9 is beautiful, but the N900 was brilliant!
---
Posted by
fbloise
Why, oh why!!!??
A N9 or N950 (the N9 with keyb) would have been great. Meego is awesome too, full linux. I am still with this nostalgia feeling.
Got to add the N900 for my collection list.
---
Posted by
mariozlp
i had hope for meego too, but ms/nokia had a different taste...
---
Posted by
Supa_Fly

On 2014-11-05 19:33:38, mariozlp wrote:
i had hope for meego too, but ms/nokia had a different taste...


A different taste? Microsoft was after domination long before:
history:
Danger, Inc. - created by the previous rep from Google, he just resigned a few days ago.
Danger HipTop on Canadian Fido provider, or SideKick exclusively on T-Mobile USA/UK.
- Purchased by Microsoft into a new brand.
(act 2)
Purchase Nokia
Licenses, Patents, manufacturing plants and deals with 3rd parties, best deals of lowest cost for source materials!
---
Posted by
emerson_shei
Nokia N9 - Ubiboot (MeeGo, Android, Sailfish OS)

https://www.youtube.com/watch?v=dv6XLCoTNp8