---
Posted by
brix25
Four mobile networks, well over 36 million subscribers and a few ardent cellphone fanatics help make this place of the best threads on Esato.

Vodacom/Vodafone
MTN
Cell C
8ta aka Telkom Mobile

Here are some of the people that bother to post here:
amawanqa
aka Uthetha Uthuvi...South African teacher exiled in the land of whingeing poms. A regular contributor who owns several handsets, posting pics taken with his N73 and P1i.
GUCCI.011
aka
The Golden Child
...One of the youngest members of the thread he's dedicated Nokia S60 fan but not quite a zealot. If he's not on his S60 phone you find him listening to some of the freshest hiphop beats or on his PlayStation. Currently he's in his final year of high school and is hoping to study economics at either Wits University or the University of Jozi next year.
786KBR
: Honestly I don't know what this chap does, one thing I know is that he is somehow linked to Vodacom and so if you need any advice on deals for that network he is the chap to ask.
HOBBS
Been around here for a while. HOBBS works for a Cape Town based Design company specialising in gilding,paint techniques/effects & colour consultancy. He's been a phone fanatic since he got his first smartphone the Nokia 6600 but has since moved on to bigger beasts,His present phones are the Nokia E90 Communicator and the iPhone 3G 8GB.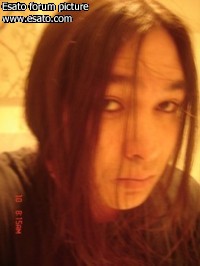 Rhino8
: Was until recently a manager at a stationery store in Bloemfontein, now he's doing programming full-time. Despite the Prophets of Doom, our man in Bloem got married and is happily enjoying wedded bliss to his sweetheart.
mario2002 aka mario2004
...A 39 year-old police reservist, married with 3 children, and working as stock trader when he's not fighting crime. Mario enjoys flying,hunting,traveling,diving,dog training playing, he also happens to be a qualified radio technician. He's famous for pissing off

fanboys by his bold statements on the strength of Nokia's S60 OS against the UIQ from

jmash
Is a father of one from Nelspruit who until recently used a classic P800 which was eventually retired in exchange for a P1i.
Siosal
...A much respected member. He works as a graphic designer and is also another dedicated

fiend.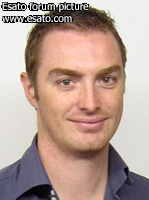 TeenInvader
aka
bongzino
...Works as a software engineer and just happens to be an

and his

.
Kryptik
aka da krypsta: Is 39 year-old teacher in PE who loves wap and his Symbian apps. He was one of the original gang of three who ensured that this thread is always flaming hot.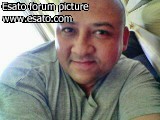 The Wirelessmonkey
: RIP:( An occasional poster who describes himself as a monkey about town. A dedicated

and Apple fiend he was the bloke that got me hooked on SE in 2002 when he ran into the office to show off his P800 prototype. Sadly he past away recently after a long and valiant battle with cancer.
Here's one of the best pics sent to me by one of our newest members,
francoislr
taken with his W900. Mr Le Roux works for a computer company and also dabbles in music when he's not playing with his phone and chatting up a storm on mxit.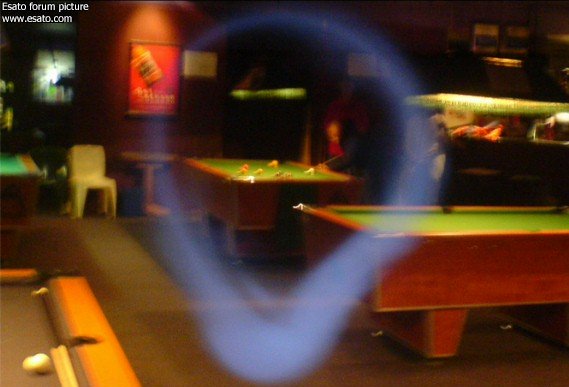 brix25
...A journalist with one of the morning newspapers in Cape Town...enjoys gadgets although he can barely afford to splurge. Loves Asian culture, anime and anything to do with computers not big fanboy of anything since SE disappointed me circa 2007.
_________________
Liar liar pants on fire/ You burning up like David Koresh- Ghostface Killah
[ This Message was edited by: brix25 on 2011-03-28 06:49 ]
---
---
Posted by
BobaFett
A new regional thread :-) sorry for bit off topic, but are there /// fones still in use?
---
Posted by
OluYom
Welcome to esato,SA! Greetings 4rm d Proudly Nigerian thread. Do visit us sometime. @bobafett: U seem so inteested in Ericsson phones on a country by country basis.Any particular reasons?
---
Posted by
BobaFett
Does any of u speak afrikaans? @aya visit the /// thread and u ll get the answer
---
Posted by
brix25
@ bobafett some people probably still use \\\\\\ phones but getting them second-hand is an arduous task. I was looking for a T39 which is a rarity on the local market. And yes, I do speak Afrikaans...just one of three languages I speak.
---
Posted by
BobaFett
@brix do hope u ll get a t39! What are the most prefered fones there now a days?
---
Posted by
brix25
@bobafett. Yeah I'll be looking for it. The most talked about phone is probably the Motorola Razr V3, we should be getting it either next month or in the new year. I'm partial to the K700 should I buy a new phone within the next 6 months.
---
Posted by
Ing. FijoK
Good luck with new regional thread!

---
Posted by
OluYom
@brix25: I've been a little wary of Moto. In recent times, their battery performance has been 'legendary', esp d low end phones. Hope its different on this one.
---
Posted by
BobaFett
Whats the official language of south africa?
---
Posted by
Ing. FijoK
boba I think that official languages are French and English
---
Posted by
OluYom
@brix25: How many mobile networks do u have in SA, & how many of them r 2g, 2.5g, 3g?
---
Posted by
brix25
Whe have 11 official languages, here they are: English, Zulu, Xhosa, Sotho, Tswana, Afrikaans, xiTsonga, siSwati, siPedi, xiVenda, isiNdebele... We've got 3 networks, 3G will be launched by the biggest network next month and EDGE by the second largest network early next year.
---
Posted by
BobaFett
Huh, thats many. The african languahes are a kind of tribal ones?
---
Posted by
brix25
Yep@ bobafett... We've got lots of languages but everyone either speaks English or understand the Queen's language. And no, we don't speak French down here.
---
Posted by
BobaFett
How would u describe your nationality?
---
Posted by
brix25
I'm going to try and answer your question as best as I possibly can. I'm South African, and belong to the Xhosa tribe- the second biggest group after the Zulus.
---
Posted by
deeone
Go SA!!! wishing you the best of luck with this thread. Greetings from Nigeria.
---
Posted by
BobaFett
@brix are african languages supported in the fones? As i remember zulu is.
---
Posted by
brix25
Yeah, Nokia and SE have support for the most-spoken languages in SA. Thanks for all the good wishes from fellow posters.
---
Posted by
OluYom
@brix25: D SA networks r clearly more matured than ours in Naija. How well have ppl taken 2 such services as WAP, GPRS & MMS here in SA?
---
Posted by
brix25
MMS even though It's been available for 2 years has not taken off like the networks would've liked. I mostly use MMS to send emails when I'm far from a computer. Sms is massive, don't have figures to prove it but believe me the local networks have neglected marketing MMS because SMS is still so profitable for them. Most users still use dial-up was because GPRS is quite expensive. Hope I've answered your questions.
---
Posted by
plasmadog
you have 3G before EDGE?
wow!!
anyways... namaste to all south africans!!
---
Posted by
brix25
Yeah, one network (Vodacom) decided to in with UMTS and the other (MTN) opted for EDGE. Both of them got a licence to operate a UMTS network.
---
Posted by
OluYom
@brix25: Yes, thanks. Dat's interesting. I have maintained too dat MMS is not going 2 get tremendous response at our end. Its not a necesity;more of a luxury version of SMS.Your call tariffs must be quite low 4 ppl 2 stick with dial up. With what Glo is proposing 2 bill 4 GPRS here, dial up WAP/EMAIL would have 2 give way.
---
Posted by
brix25
Currently I'm using an MTN sim because they're offering free GPRS until mid November. Note, you still pay for MMS. Tell me what's the price of a sim card in Naija? In SA it can range anything from just under $1 to about $8. This all depends on the service that comes with the card.
---
---
Posted by
OluYom
@brix25: Sim here costs between N1 and N500 (lower than USD5). Fierce competition triggered off by d entrance of GloMobile & their 2.5g services has seen connection fees crashing rather dramatically
---
Posted by
coolapostle
Welcome RSA! @Brix Will MTN ever surpass Vodacom? @AYA what is Glo planning to charge for MMS?
---
Posted by
brix25
I don't think MTN cares about being "bigger" than Vodacom... MTN has said on counltess occasions that it would rather concentrate on foreign markets because there might be just 5 million potential subscribers left in SA.
---
Posted by
OluYom
@coolapostle: 70 kobo per kb of data transfered
---
Posted by
coolapostle
@Brix So MTN SA has given up in SA right? Too bad. Why do U think Voda is so popular? What is their USP? What is so special about them? @AYA... I think we should continue the GLO thing in our backyard ko? Let's not ruin SA's turf.

---
Posted by
OluYom
@coolapostle: Appropriate, my dear sir. See u at Proudly Nigerian. Our apologies, brix :)
---
Posted by
coolapostle
@brix Is there any online newsletter that I can subscribe to that will inform me about the SA GSM market? Or any website with a forum that is popular? I am interested.
---
Posted by
brix25
BREAKING NEWS!!! Last week MTN switched on their EDGE network in South Africa... This means that most of the country will have access to high speed mobile data in the palm of their hands. If you want to be kept up to date on developments in the South African mobile industry email my friend AndyO who brings out a regular newsletter... andyo@isoap.co.za
---
Posted by
coolapostle
Apart from faster speed, whats so special about EDGE. Will someone without a camphone and GPRS feel the impact? ( BTW Thanks 4 the addr. I sent the mail last night.)
---
Posted by
Siosal
Howzit SA. I've been surfing esato for ages and this is the first time I
noticed an SA thread. I have an SE K700i, previously had a t68i.
Pretty much converted everybody in my family to SE.
Vodacom is more popular in SA because they tend to have fewer major network problems than mtn. If you recall there was a period a few years ago when mtn would be down for an entire day. They also have wider coverage. Especially when roaming. Not saying they have no problems, just not as major.
---
Posted by
coolapostle
Hey brix! Where u at? Someone has shown up! Great to have u. Ok lets continue... Are u saying MTN is perceived as a network with poor call quality?
---
Posted by
brix25
I've used both networks (won't comment on CellC) and the only problem I had with MTN was their coverage in the forgotten parts of the country. Vodacom has excellent customer service and wide coverage but they're always trying to get more money from their subscribers. EDGE will make working out of the office easier because you would be able to have access to data @ rates comparable to what you would get working behind your desk at the office.
---
Posted by
coolapostle
I still dont see the major advantage. It seems kinda elitist to me. How many ordinary folks want to send data with their phones? Will it reduce ur GPRS bill? Or will it help u browse faster?
---
Posted by
brix25
EDGE is as elitest as GSM was in 1993... I'm a journalist and I can see the benefit of a faster data connection when working out in the field with a laptop... I would just slip in the EDGE-enabled data card connect to the my office network without any hassles, and at a fast speed...saving a lot of time in the process.
---
Posted by
OluYom
@Coolapostle: EDGE makes the concept of High speed internet more real than GPRS does. Theoretically, it should leave GPRS in d dust, in terms of speed. I say 'theoretically' because in real life for example, the average GPRS connection is little faster than a CSD connection (I've played around with Glo GPRS vs MTN CSD and that's my conclusion). In which case, we have to see how its implemented. About cost, we'll have to wait and see about that, wont we? But to all intents and purposes it is an always-on platform like GPRS.
---
Posted by
Angelgirl
Keep it up u all...........greetings from Nigeria
---
Posted by
brix25
Something that pisses me off about networks in SA is that they don't offer GPRS to Pay-as-You-Go subscribers...as soon as they do that you'll get more people on wap.
---
Posted by
grav80
That means that the last time you were in SA was when dinosaurs still roamed our land. Anyway anyone know he s700 is here in SA yet and how much?
---
Posted by
coolapostle
I was over at Prodigits (twilightwap.com) where I stumbled on a group of MTN SA subs feeling bad at the GPRS tariffs that were to start 2moro and saying goodbyes. Whats it all about? (BTW I invited them here) @Grav If U are new... Welcome :-*
---
Posted by
OluYom
@brix25: About ur networks not offering GPRS on prepaid plans..., I wonder why anyone would do that. What do they stand 2 gain?
---
Posted by
brix25
Seeing that there networks will be introducing 3G and have introduced EDGE they might as well make GPRS to the poor PAYG subscribers who actually subsidize contract subscribers.
---
Posted by
OluYom
@brix25. Good point. Pay as u go subscibers usually constitute the bulk of ppl on any network. Dosnt sound fair to keep GPRS away from them.
---
Posted by
brix25
Haven't posted in a while because MTN suspended it's free GPRS offering and now I have to do this from an internet cafe.
What's been happening in South Africa well, this past weekend I've seen ads in the papers welcoming Vodacom subscribers to the global Vodafone network...the first time I see the Vodafone brand being advertised in South Africa...
Vodacom is owned by the South African fixed line monopoly Telkom with Vodafone owning about 35% of shares in the company...Don't know whether Vodafone will be increasing their stake or whether the local company will just be adopting the corporate indentity of it's larger sibling which is entrenched in GSM markets around the world.
I've sent off questions to the Vodacom people and should get a reply sometime this week...Will keep you updated on my findings.
Another bit of news, maybe not quite...went to a shop the other day and discovered that a brand new K700( including sim card) was retailing for R2800...to think that two months ago somone offered me the phone for R4500...by this rate I'll just have to wait until the Christmas holidays are over to get my self cheap K700 which should cost in the region of R2200...damn, life is too good.
---
Posted by
craigl21
Guys gprs is available for pre paid, and s700 is available