---
Posted by
t3mobiles
Hi
we are a new mobile phone manufacturer
Please have a look at our handsets,
Pricing ranging from 25pounds to 35 pounds.
You are able to view our handsets at
www.t3mobile.net
Thanks for your time
---
---
Posted by
Mizzle
Looks very unprofessional to me. I wouldn't buy a phone from you. Sorry.
---
Posted by
maggflodd
yep - don't get me wrong: I've seen worse and uglier phones, but the site?
where are the proper specs? Even budget phones deserve better presentation!!!
---
Posted by
Tehy03
Phones looks pretty nice, but tou really need to improve your site layout...
---
Posted by
paul101
phones look v nice. the site pics need to be lower res cos the site is taking a while to load
---
Posted by
arien617
The site doesn't look professional at all. You got to improve if you want to make it big.
---
Posted by
mrianwatson
Good luck with your next business venture because this one looks like it's failed already.
---
Posted by
chili
dunno about you guys, but for me...
... it's a splendid splendid piece of work.
practical jokes don't come any better!
---
Posted by
batesie
are your phones CE and FCC certified?
---
Posted by
SE4NICK
Two products in all..........
Phones look ok an all but the site looks like you did it yourself with microsft paint and microsoft word.
Also is this counted as spam, i think it is.
---
Posted by
*Jojo*
Looks like a Nokia-designed fone to me . . .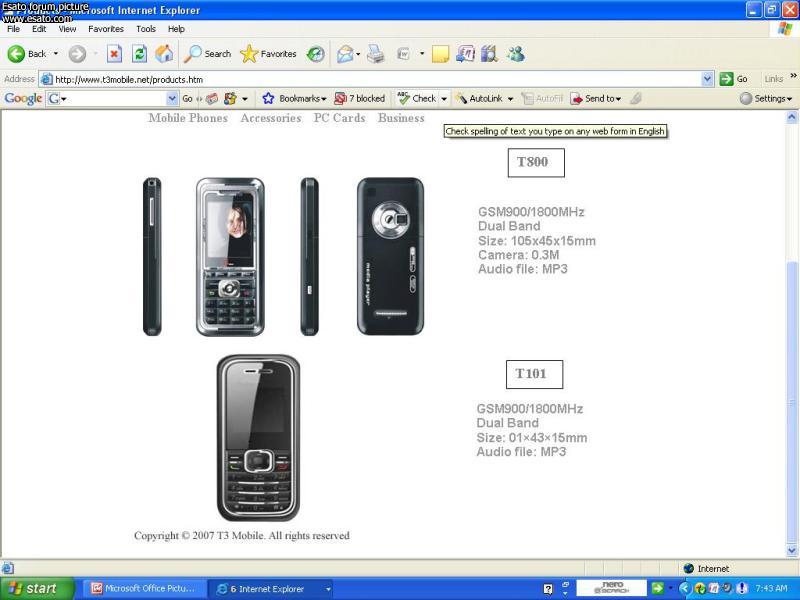 ---
Posted by
SaLiH
That first one looks like a blend of many BenQ-Siemens models, and the second one like that BenQ-Siemens S88.
But then again that's just me!
---
Posted by
bombadil
For whatever it is worth, I appreciate the hard work
---
Posted by
tonyitalian
looks like hes not interested in the feedback......