The Nokia Citizen Journalism Awards
4 May 2006 by axxxr
The Nokia Citizen Journalism Awards are a celebration of the very best in citizen journalism in the UK over the last 12 months.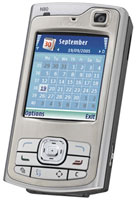 The role of the citizen journalist or witness contributor has become increasingly important in the last year with many news reports taking their lead from submissions from the general public.
Run and controlled by Press Gazette, the magazine dedicated to UK journalism that brings you the British Press Awards and Regional Press Awards, the inaugural Nokia Citizen Journalism Awards 2006 are an opportunity to acknowledge just some of the excellent picture and video footage that has been published for the first time in the UK and Ireland.
Judged by a recognised and distinguished panel, and overseen by Press Gazette editor Ian Reeves, these awards run for the next two months and are designed to give the eventual winners the acclaim they deserve. www.citizenjournalismawards.co.uk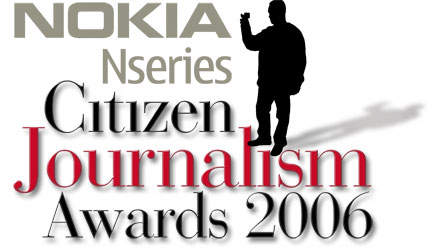 ---