Sony Ericsson W850i?
3 May 2006 by axxxr
Their is rumoured to be a Sony Ericssion W850i which is similar to the K790/K800 only in white with the Walkman features.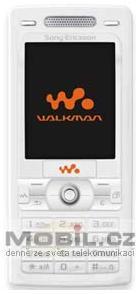 The information posted on idnes.cz does'nt mention else in regards to other features or release dates,but the prospect of a new W850 does seem quite exciteing,so here's hopeing we get to see this for real in the not to distant future.
---