---
Posted by
Hobbs
So far so good Tsepz.Glad OVI store has improved.R25 for Angry Birds.Wouldnt pay R2.50 for Angry Birds lol Put it this way I find it hard to pay for stuff when there are always other ways.I know its wrong.I'm a sinner and I'm going to hell.

---
---
Posted by
Tsepz_GP
The best things in life are free

Yah,im realy enjoying this phone, glad Nokia finaly got a wake up call, the sad thing is that they could have released this phone last year and stopped many of us from leaving, this thing would have destroyed all in its path and could have made it very hard for Android to take off the way it has outside the USA.
---
Posted by
Tsepz_GP
Did a battery test on the N8 today, i was hard on it, took over 20pics, a ton of screenshots, web browsing on and off for 6hours, 2hours music, recorded a video in HD, did a bit of Facebooking, and browsed Tweets of #N8ReviewZA, also watched a short HD video, had a few calls, both no longer than 15mins, got and sent a few sms and got quite a lot of emails due to Facebook.
Just over 8hours of all that and i got the 1st low batt warning, that is excellent considering i used many things that suck battery.
Moderate use on this should easily give you two days, i'll test that to be sure this weekend, im impressed with the battery.
Overall though the N8 is Symbian S60v5 with some great additions, but its got nothing on Android, things just work better, consistantly and faster on Android, there's this incomplete feeling i get with S3.
---
Posted by
Rob123
SE's version of Pinch-to-Zoom ("multitouch") coming to X10 next year...
http://www.youtube.com/watch?[....]lG3dCY&feature=player_embedded
--------------------
SE Anzu (X12) will be "suicide" if released as is - apparently :
http://www.mobile-review.com/review/sonyericsson-x12-en.shtml
---
Posted by
Hobbs
Rob
The Anzu is getting strangled already and it hasn't even got in the blocks.
SE is a marked company at the moment.
Who the hell is in charge there.
Come out and fight.
Make it happen.
X10 was the market Android tester.
If they had learnt anything,the Anzu should be right up there trading punches with the best of best.
Its very sad that they have such a good thing going but for some insane reason can't see it.
Timescape/Mediascape,I say if its implementation is slowing down their ability to keep up with the rest then rethink the whole thing because releasing a phone with the latest Software gives you a fighting chance out there.
Having Gingerbread on the Anzu is the key SE.Get it in there as soon as possible.Screw Timescape/Mediascape
and the fancy SE overlay.
Market the Anzu with the latest Android software.Create some hype.
The X10 been released with 1.6 has done some serious damage.
Yes,Timescape is awesome and so is Mediascape but if that is what stopped my X10 from getting Eclair earlier then shit somethings off keel here.
[ This Message was edited by: Hobbs on 2010-11-18 07:37 ]
---
Posted by
gola
Tsepz
WOW!!! Dude, you got the N8, congrats!

Lol, why though?
So which do you like more, the N8 or the X10?
On 2010-11-13 10:10:08, Tsepz_GP wrote:
Just to fill everyone in, i'm one of the winners in the N8ReviewZA, so they'll be giving me a Nokia N8 to review, if the review wins, i'll get to keep the phone.

It all makes sense now, freaken awesome, bring it home bru!
[ This Message was edited by: gola on 2010-11-17 23:24 ]
---
Posted by
Tsepz_GP
Couldn't have put it better Hobbs, if their custom UI isn't cutting it then let it go, better yet keep the 2.1 dark blue/black theme, and leave out TS and MS.
Gola
Thanks bro

at this point i still like the X10 more, but the N8 has the potential, Nokia realy need to bring it out, but they carry on making stupid little mistakes, those major updates are what im waiting for, whether i have the N8 or not when they come.
---
Posted by
Dups!
@Tsepz_GP
Congrats! Do share your final impressions on the N8 soon.
@Hobbs
Agree, SE needs to come out fighting in every way. If their UXP is holding them back I, like you, say do away with it unless they can speed up the process.
---
Posted by
Rob123
Hobbs: Well put - I agree with your thoughts on SE and their direction. You would think someone at the top would read SOMETHING on the interwebs and see that this is how people feel....Arrogance: look at where it has got Nokia lately....
---
Posted by
Hobbs
I just want Anzu to do really well.The time is here and now.I dont want another SE Android market tester.I want a winner and it is possible.3 things need to happen.Gingerbread,Multi-touch and a simpler overlay.I think do those 3 things and they in the race with a fighting chance.
[ This Message was edited by: Hobbs on 2010-11-18 17:11 ]
---
Posted by
amawanqa
Yoh! Congrats on that new N8, Tespz!!

Love that green colour too!
Further to Rob's post re 'pinch to zoom', this was taken from GSMArena:
'Pinch-to-zoom coming soon to the Sony Ericsson XPERIA X10
Sony Ericsson once said multi-touch isn't ever coming to the Sony Ericsson XPERIA X10 smartphone but now, under the users and developers community pressure, the company engineers finally found a way to enable pinch zooming on the X10.
Sony Ericsson first said that there were some hardware limitations stopping its team from enabling the multi-touch support on the XPERIA X10 but as it turned out a couple of weeks back, the company didn't give its device the multi-touch blessing just because Sony Ericsson didn't want to.
But now, thanks to the numerous unhappy customers, the company finally decided to start working on enabling the pinch-to-zoom on its Eclair-serving toy. The multi-touch input method will be enabled in the web browser and the Google maps app (hopefully later elsewhere as well) and is coming some time in Q1 2011 via an Over-the-Air software update.'
---
Posted by
Hobbs
Yeah Wangs that is great news about the Multi touch for X10.You need a strong heart if you have this phone.The ups and downs.
But if you are a tinkerer then its the perfect phone.You dont get the joy of getting everything out the box. You basically have to play and explore to get your phone perfect.I enjoy it.You learn a lot about the inner going ons about a phones hardware and sofrware.
Its incredible watching these Devs in action.They are a pretty impressive bunch of chaps.
[ This Message was edited by: Hobbs on 2010-11-19 15:18 ]
---
Posted by
gola
Tsepz
http://m.news24.com/news24/Sc[....]or-Nokia-N8-cellphone-20101119
How's it holding up on your side of things?
---
Posted by
Hobbs
I think he's going to write up his review over the weekend.Good luck bro.
---
Posted by
Dups!
Truly amazing that when things aren't really going right with a person/company/property almost everything else simply goes wrong. Sad for Nokia, hopefully this is affecting a few N8s.
Whoever said 'when it rains...'
---
Posted by
Hobbs
Scotland...We going to eat them alive.
---
Posted by
Hobbs
Dual boot Froyo in X10! Anyone gonna try when a ROM is available.I am only going to explore this ROM thing when it is polished and everything works.I'm not experimenting with half cooked ROMs.SE Eclair 2.1 is working just fine.No issues fom me and its quite nippy as it
Wangs Going to go to a CellC and see if they have a working Mini unit to play around with.Hope they do.I like the fact CellC allow you to play on live phones now.Makes such a difference before making a purchase.
[ This Message was edited by: Hobbs on 2010-11-20 07:02 ]
---
Posted by
Tsepz_GP
Thanks Dups! And Wanqa!

Gola
Mine is fine so far, ive had 2reboots though, ive been following the whole issue of dead N8s for a while and it certainly aint a "small number" of them, many report that the phone starts rebooting a lot and then never boots again, and some received units that were dead on arrival, hope they realy have found the issue, makes me a lil nervous.
Hobbs
Yep, im writing my review today, but i wont put it up til the nite before the competition ends, as looking at the #N8ReviewZA tweets some people are copying ideas, there must be 4 or 5 all doing a daily review, i knew from the very beginning that wouldn't be such a good idea so to answer your Q from the Desire HD topic, yep im doing a similar review to what Eldar does, ive always found his reviews to be so detailed and informative, ive got a ton of screenshots and pics ready to go up.

---
Posted by
amawanqa

On 2010-11-20 07:35:31, Hobbs wrote:
Scotland...We going to eat them alive.


Eish Hobbster, not quite...

---
Posted by
jmash
Here's a little info on the N8 boot failure
Customer complains about Power symptom and description is that Phone does not switch on or Charging doesn't work. Battery might be so empty, that to get charging started, takes some time. That issue may happen already in devices taken from sales package or in normal usage.
Charge the phone before trying to start it. Note that when charging starts it may take several minutes before anything is seen on the screen.
In some cases charging does not start immediately when user first time connects charger to phone. If that happens, user should disconnect the charger and try again. Try both types of charger connections (Normal DC plug and uUSB)
Check the you can see light on a charging led. If light is seen, then charging works properly
---
Posted by
Hobbs
Wangs
Wow,who would have thought.Well done Scots.
Tsepz
I like Eldars style as well.Good example to model yours on.Good luck bud.Holding thumbs for you.
[ This Message was edited by: Hobbs on 2010-11-20 20:00 ]
---
Posted by
amawanqa

P1i pic:
Just 90 quid for a

Elm on PAYG now... bloody good price: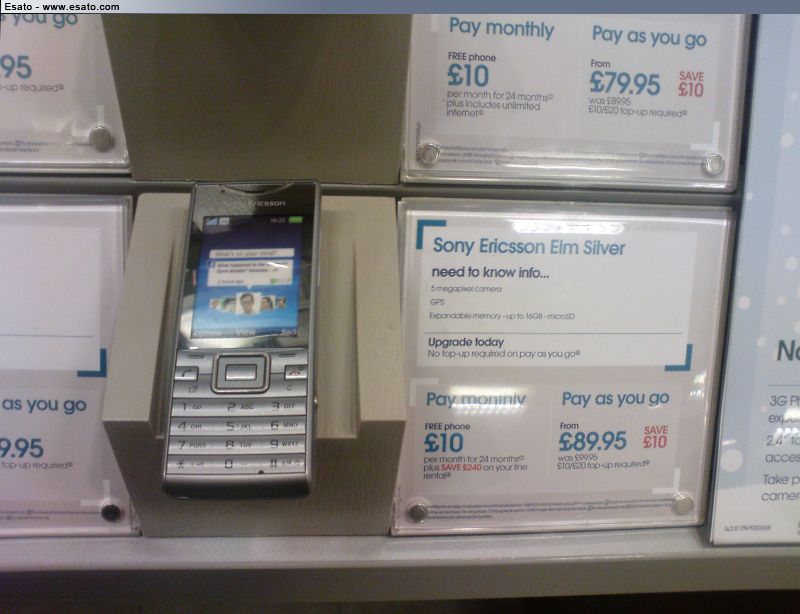 ---
Posted by
amawanqa
Eish, that Brit newly-wed murder in CT was on the front page
twice
at the start of this past week and another article on Friday. At least Commisioner Bheki Cele didn't go as far as calling the reporter "Bastard!" or "White agent!" like some other highly controversial ANC figure, LOL: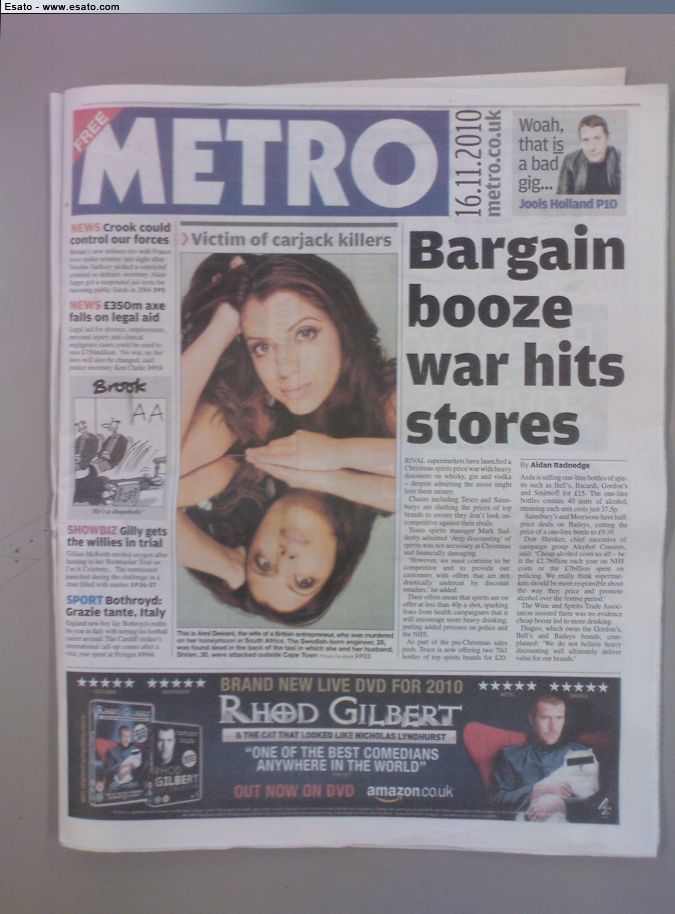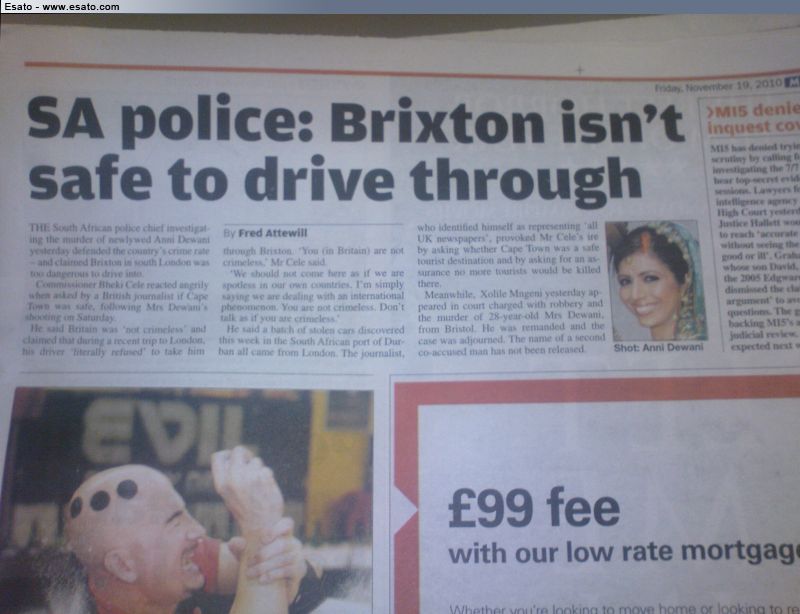 [ This Message was edited by: amawanqa on 2010-11-20 22:12 ]
---
Posted by
Hobbs
Wanga
Theres more to that newly wed murder hijacking.Im keeping an eye posted on that story.
---
Posted by
Hobbs
Just watched Knight And Day starring Tom Cruise and Cameron Diaz.Action packed and very funny.Good movie.
---
Posted by
amawanqa
Haven't seen that yet. Speaking of Tom Cruise, did you see those pics of him sitting on top of the world's tallest building, the Burj Khalifa, for part of the Mission Impossible 4 movie? He was also doing various abseiling shots on the building for the movie.
---
---
Posted by
Hobbs
Wangs
He does all his own stunts in this movie.I think you'll be quite impressed with his motorbike riding skills through the streets amongst the running of the Bulls. (not that intense...but amongst Bulls) lol
[ This Message was edited by: Hobbs on 2010-11-21 17:30 ]
---
Posted by
Hobbs
Acer unveils a new smartphone with a 1024 x 480 pixels screen.
Things are moving along swiftly.
Mobile technology.
You gotta love it.
I hope SE can keep up with these manufacturers.They seem to be able to churn out Froyo running handsets with great specs with ease.
---
Posted by
Hobbs
Motorola Olympus enters rumor land, boasts Android and Tegra 2
It offers a dual-core CPU and can record 1080p video
Do you see what I mean?
Wonderlik!
---
Posted by
Hobbs
Thing I love about the X10 is all these new Android phones are coming out with bigger screens,faster processors,more RAM,up to date software ect and I still wouldnt part with it.
Love it love it love it
---
Posted by
Hobbs
Rain last week in Scotland and snow for upcoming match against England at Twickenham.The Boks have a uphill battle to climb to topple the English in those conditions.
---
Posted by
Hobbs
Wangs where are your Fire pics in the Pic Shootout?
---
Posted by
Hobbs
Fancy the Samsung Galaxy Tab.Its now available from Vodacom.I'll give it a miss thank you.Its the Tab from Blackberry I have my eye on.
http://mybroadband.co.za/news[....]Tab-now-available-Vodacom.html
---
Posted by
Hobbs
Wow Tsepz.Us X10 users in South Africa didnt have to wait that long for Eclair.Update started rolling out on Monday.Didnt know that.
http://mybroadband.co.za/news[....]n-X10-range-now-available.html
---
Posted by
Tsepz_GP

Hobbs, we're too impatient, plus i would be dying if i had to wait all those 2weeks to get the update, as we just never know if our networks will ever release the update.
Couldn't agree more, all these newer Androids are great but im still loving my X10, the Nokia has been on offline mode these past two days, as im done testing all things that require data/voice, i IMMEDIETLY put my main sim in the X10, Android just looks, feels and works so much better, ive come to truely appreciate my X10, its beautiful, unbelievably stable, and its OS is just so 'complete'.

---
Posted by
Hobbs
Tsepz You should replace this awful review writer on MyBroadband.I could even do a better job.Idiot.
Its just a waste of a web page.
http://mybroadband.co.za/news[....]msung-I9000-Galaxy-review.html
They should put this reviewer under the microscope and fire his ass for just for been an idiot.
[ This Message was edited by: Hobbs on 2010-11-25 04:38 ]
---
Posted by
Tsepz_GP

thats one lazy reviewer, but i must say it will probably be a long time before i do another review, its a time consumer, especialy when you want to make sure your reader enjoys it and want to give them as much detail about the device as possible. The N8 has had me looking through Google often as i want to make sure my facts are correct and that i include some entertaining things in the review.
---
Posted by
Hobbs
Tsepz
Rather you than me bud.It must have been quite daunting considering its a competition piece and therefor the added pressure.Hope it went well though.
---
Posted by
Hobbs
Rhino
Hows your wife and baby doing?
---
Posted by
amawanqa
PSP phone to be announced on 9th December?:
http://www.gsmarena.com/sony_[....]ed_on_9_december-news-2096.php
[ This Message was edited by: amawanqa on 2010-11-25 20:39 ]
---
Posted by
Hobbs
Ja Wangs I read that and they seemed quite excited about it.I aint a gaming person myself but if it gets SE back in the game then bring it on.
---
Posted by
Hobbs
Rhino
http://mybroadband.co.za/news[....]warnings-Bullying-tactics.html
Interesting.
---
Posted by
Rhino8
ALWAYS FORCE ENCRYPTION... F THEM

On 2010-11-25 05:41:10, Hobbs wrote:
Rhino
Hows your wife and baby doing?


Wife is doing great, my son however is another story. They have now done every possible test on him, and there is nothing wrong with him, but he still needs 4% more oxygen than what is available in the air around us.
---
Posted by
Hobbs
Rhino
Hope the little guy gets better soon.Glad the wifey is also fine.
And I agree.F 'em sideways!
---
Posted by
Hobbs
Wangs
Predictions for todays game against England? I say we beat em,just.

If I was a betting man with R500 bucks on the game,England it is

---
Posted by
amawanqa
@ Hobbster, I'm not ever gonna get betting tips from you.

LOL, just kidding.
A much better performance by the Boks.

Scotland beat Samoa as well, wow about time they started winning more.
---
Posted by
Hobbs
Wangs

It was a splendid performance by the Boks.Great game.How was that try by the new winger.Brilliant.Very happy

---
Posted by
Hobbs
Sometimes false advertising to get you in a store pays off.
GAME advertised an LG netbook with brilliant specs for R1999,00 (SAVE R1000) on their website..Special starts Thursday 25th till Sunday 28th. I jumped at the offer because it was to good to be true and went in-store the day before to book one.None in store (not just the Cape Town branch),all sold out,waiting for new stock blah blah blah.
Day of special they say the model has been discontinued.
Explosion takes place.
To cut a long story short I made them give me a netbook with something of similar specs for f-ing me around with their bullshit to get me in store with a WINNER!!! ad.
So got a HP Mini 210-1100 netbook worth R4000 for R1999,00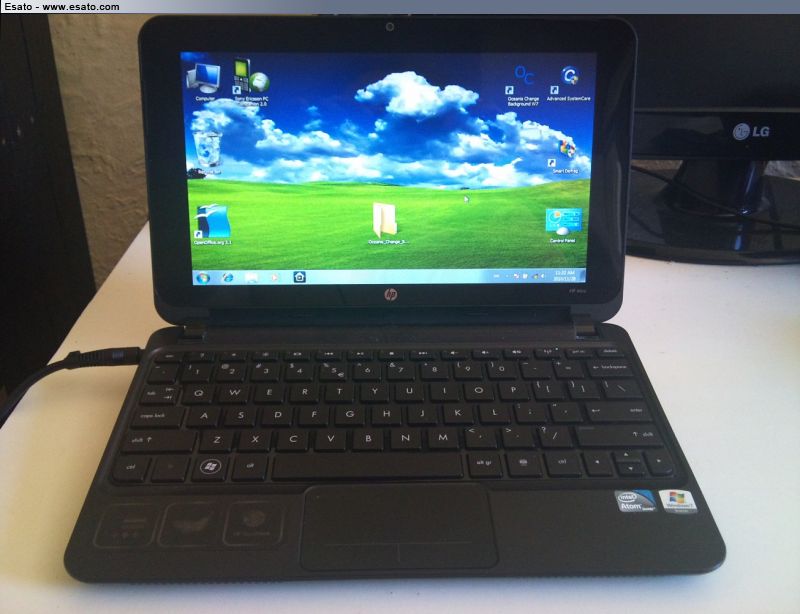 ---
Posted by
amawanqa
Far canal, Hobbster! That's a fantastic price for that HP!

Yeah I'd also be plenty miffed with being lured by sales tactics like that; glad that you made the most of their sh!t advertising skullduggery, LOL.
---
Posted by
Tsepz_GP
Well guys, due to a sudden change of plans ive had to quickly finish my review. Me and a bunch of friends are heading down to Durban for vac, a week i will probably not remember (luckily we are taking a vid camera, dont know if that will be good or bad lol), due to one of the cars we were going to go down with got into an accident this weekend some of us are flying down early tomorrow morning, so ive had to post the review earlier than i wanted. Here it is:
http://is.gd/hXoUs
Time to pack up the N8 back in its box.
Will only check back in and check the results on the 8th when i get back.