---
Posted by
mannuforall
Hi friends here the Ucweb 6.3 Mod english version with some new features like auto refresh and download block size.
Download Here-
Ucweb 6.3 Mod.jar
It with english start page with useful sites links and pre added 2 bookmarks one for Ucweb English forum & 2nd for wap.Ucweb.com
Download block enables you to specity block size for downloads. You can set it to form 100 KB to 3 MB.
Auto Refresh feature is available for wap sites. It useful for chatting sites.
If you have problem that Ucweb redirect to mobile ver of sites than try this. Goto Preference - Basic settings - and look for User Agent (UA) and select Opera it wants that to sites open web ver instead to wap/mobile ver. Coz I've fixed Opera ua to works as PC browsers. For example when you open Google.com it gives you mobile ver. But if you select opera it give you web ver like in pc browsers.
Screen Shoots: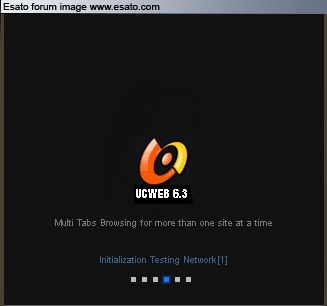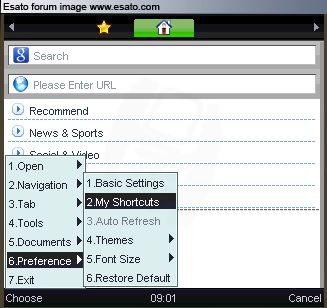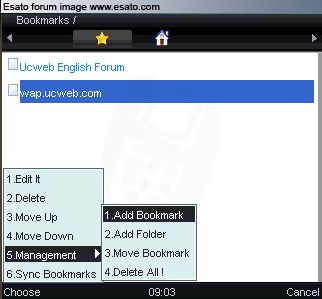 [ This Message was edited by: mannuforall on 2009-04-01 10:34 ]
---
---
Posted by
gtr83
What device did you use in the screenshot?
---
Posted by
aquared29
by using that app can be browse free of charge?
---
Posted by
mannuforall
I have elf pack on phone for screen shoots.
For free browsing not sure for all operators but it works for some operators like Airtel in India.
---
Posted by
goarthur77
Sir mannu, nice one again, but it does not work for free in the philippines. Can you do it like the opera multi mod? Now that would be something. Greetings to all Ucwebians.
---
Posted by
aquared29
i got this browser works on my phone courtesy of our filipino modders but the problem is it has s chinese character, generally it can download bigger files thanks anyway

---
Posted by
chandu17
Hey! Its working great thanks:-D
---
Posted by
aquared29
@chandu
good for its working