Sony Ericsson Patents Mobile Phone Docking Station
1 February 2007 by axxxr
Sony Ericsson have filed a patent for a Mobile Phone Multimedia Cradle that can transform your phone into a full blown home multimedia center.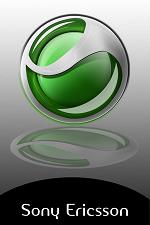 When seated, your phone is connected to the multimedia cradle via a system bus. The cradle itself includes:
Microphone, speaker (or speakers for stereo sound) and separate larger numerical keypad for normal telephony operations
Larger display (on the order of a 7" diagonal screen size), a full, or proportionally slightly reduced, standard QWERTY type keyboard, mouse that can be connected via a port receptacle integrated into a side of the housing,
Multiple varied computer peripheral jacks, ports, or outlets including, but not limited to, an ethernet jack, a USB port, an IEEE video jack , a Memory Stick port and a compact flash port.
Short range RF transceivers for broadcasting signals wirelessly to other devices via Bluetooth, Wi-Fi and other protocols or FM.
Broadcast your music. Via FM transmitter you could broadcast all the music stored on your Walkman Phone to a nearby hi-fi stereo system or a ¡°boom box¡± that has FM radio. The a larger display on the cradle will allow for much easier music library viewing. Playlist manipulation is also much easier with a nearby mouse and QWERTY keyboard on 7¡È screen.
View and edit your photo's. View pictures on the bigger screen. It's actually very similar size to a standard 4¡¿6¡È photograph. Order, view, edit you pictures and videos with a keyboard and mouse. Store them on Memory Stick, add them to e-mails and send via Bluetooth, Wi-Fi, or ethernet, print them through a connected printer.
Synchronize your files and data. Again, with the cradle connected to a home network, your smartphone is just another node in it.
Use a handsfree mode to communicate. With built-in mic and speakers you don't need to pick up your phone.
Browse the Internet, edit the your messages and send e-mails. It's easy to do with QWERTY keyboard and mouse. The cradle is connected to your home network so you have seamless Net access. Or, with HSDPA support on your cellphone and unlimited data plan, it can become your gateway to the net. You don¡¯t even need another ISP, apart from your mobile carrier.
Connect all the peripherals you need. With a number of dataports available on the side of multimedia cradle, you can connect external monitor, scanner, printer and any other peripheral to your phone.
For now, smartphones are pretty slow, have not enough memory and processing power for many of the applications mentioned above. But with Moores law extended well into the next decade, how long would it take until this kind of setup replaces home PC for many of us? source:unwiredview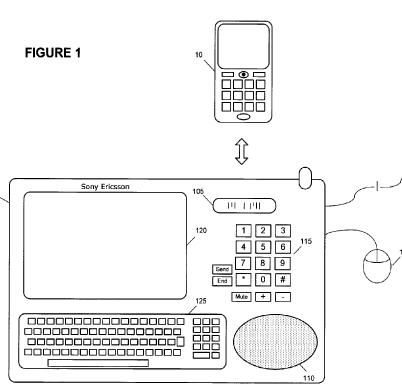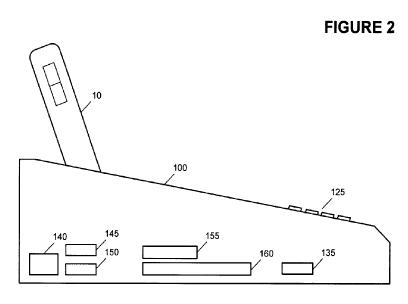 ---