Sony Ericsson Launch Online Sponsored Space
21 June 2007 by axxxr
Sponsored Spaces is a new ad platform that allows advertisers to immerse themselves in the social networking scene and communicate and engage directly with consumers.
Sony Ericsson launched www.sharethereallife.spaces.live.com for community-based advertising on 4 June as a core element of an integrated marketing campaign to launch its new K810i handset. The site has advertisers keeping information and content fresh so that consumers can get regular updates.
"The blogosphere is exploding in popularity in Asia and advertisers are eager to reach out to this group of opinion leaders and influencer customers" commented Microsoft Digital Advertising Solutions head of multinational sales, Asia Karen Chia. "With the introduction of Sponsored Spaces, advertisers will now be able to quickly set up a social networking platform, maximize interaction with their customers, and tap into the large community of people on the Windows Live network."
"We are extremely excited to launch this second Sponsored Spaces for Sony Ericsson. As one of the leading brands in mobile communications, this is a great way for Sony Ericsson to reach out and get closer to their target market and drive an even higher level of customer engagement," continued Ms. Chia. "We have already seen some great successes for brands in the region that have chosen to leverage the power of social networking with Microsoft Digital Advertising Solutions and we look forward to working with advertisers to build campaigns around this new solution as it continues to gain momentum in Asia."
Sony Ericsson's Share the Real Me Sponsored Space, which ran in March this year, attracted close to 52,000 visits over a month and more than 191 comments, says an official release.
Share the Real Life, authored by Hong Kong celebrity Jan Lamb, encourages visitors to express themselves and share their real-life stories with others. Visitors to the new site are also invited to submit their blog in a competition. The winners, as judged by their online peers, receive a new Sony Ericsson K810i handset. source:indiantelevision sharethereallife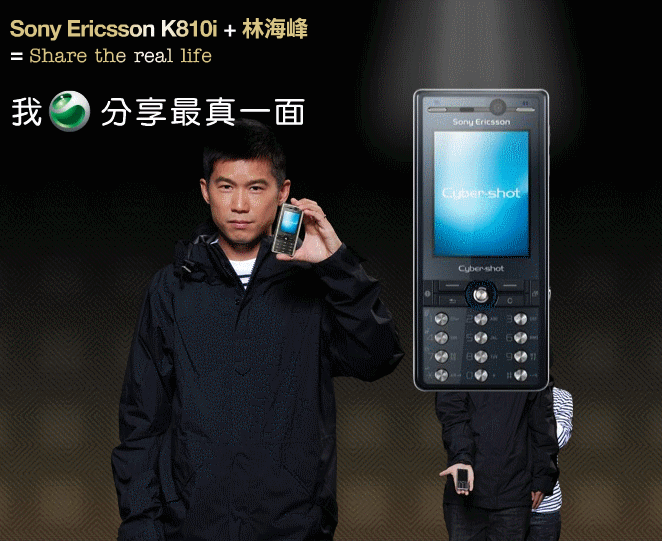 ---