nVidia graphics for Samsung cameraphones
26 July 2004 by axxxr
Samsung plans to use nVidia's GeForce 2100 mobile chip in its forthcoming SCH-M500 picture phones.
Press Release:
WIRELESS WORLD JAPAN –NVIDIA Corporation,the worldwide leader in visual processing solutions, today announced that Samsung Electronics, manufacturer of the industry leading brand of mobile phones, has selected the NVIDIA® GoForce™ 2100 media processor for the SCH- M500 Mobile Intelligent Terminal by Samsung (MITS) phone. With a portfolio of high value-added products featuring innovative technologies and functionalities and global brand recognition, Samsung Electronics is a market leader in delivering superb multimedia and visual appeal to the cell phone market.
Samsung joins a growing global roster of NVIDIA handheld partners, including Motorola, Mitsubishi, LG, Mitac, DBTEL and many more. NVIDIA now has design wins with three of the world's top five cell phone OEMS - Motorola, Samsung and LG.

In an independent survey of consumers by Brand Keys, Samsung was identified as the wireless phone manufacturer whose devices consumers are most likely to purchase within the next two years. The survey predicts consumers' purchasing habits across a range of products and services. For the wireless phone category, consumer preferences were based, in part, on phones' design and functionality.
"As a leader in digital convergence technology, Samsung recognizes the value in combining style, substance and advanced multimedia capabilities into a sleek, low power, visually appealing form-factor," said Phil Carmack, Vice President and General Manager for NVIDIA's handheld products. "We believe the SCH-M500 with the GoForce 2100 will deliver on all three of those criteria and deliver a superb handset experience to the end user."
The SCH-M500 with GoForce 2100 will feature a host of advanced features including support for VGA image capture, accelerated graphics for gaming, and motion JPEG capture and playback. The GoForce 2100 also supports screen resolutions up to 320x240 pixels along with NVIDIA's advanced imaging technology and JPEG compression for increased application performance.
"By integrating the superb imaging capabilities and camera functionality of the NVIDIA GoForce 2100 with the enhanced messaging, voice and data services of the Samsung SCH-M500, we are able to deliver a premier communication device that meets the needs of the most demanding user," said H.Woo Kim, vice president of product planning group, SAMSUNG. "Samsung has chosen the NVIDIA GoForce 2100 because of the outstanding imaging and camera functionality it delivers at extremely low energy levels."
The SCH-M500 featuring the GoForce 2100 is expected to be available in mid-July in Korea.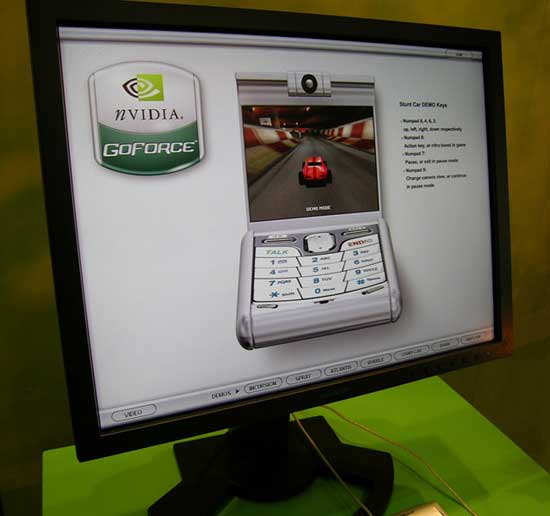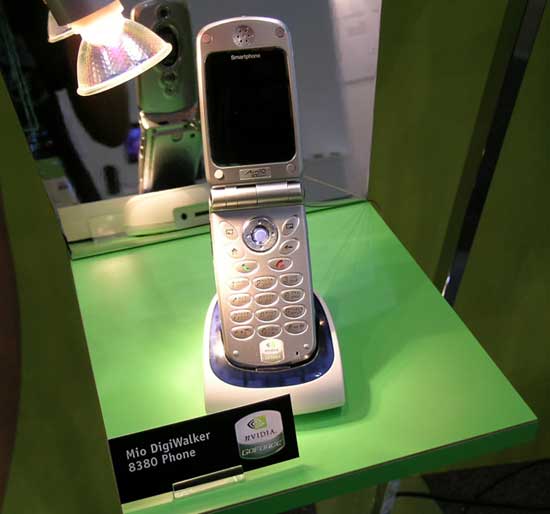 ---