New Sony Ericsson V800 announced
22 September 2004 by Olav Hellesø-Knutsen
Sony Ericsson unveils the new V800 – a megapixel camera phone for Vodafone's 3G consumer services - Video telephony, enhanced imaging and superior entertainment in a sleek compact design
Sony Ericsson announces the launch of its 3G phone, the sleek V800, the first true convergence handset in the world. Designed to deliver a wide range of services over Vodafone's new high speed mobile network, the V800 offers an unparalleled combination of features in a stylish, compact phone. Everything about the V800 tells you that 3G has arrived. From the highly fashionable, simple design of the delightfully small and light handset to the comprehensive set of features and straightforward operation, it's clear that the promise of high speed mobile communication can now be realised.
The imaging capabilities of the V800 and its ease of use transform the experience of using a mobile phone. And video calls are easy with QuickShare™ - just one press of the dedicated video call button is all that's required to initiate a call. The 1.3 Megapixel camera provides high quality pictures through its ingenious Motion Eye™ rotating lens that lets the user point towards themself or, with a simple movement of the thumb, redirect it to share the view. Perfect for showing where you are during a video call. In low light, the inbuilt photo light provides illumination to capture video or still images.
With the phone flipped open the high resolution 2.2 inch colour TFT 262k screen displays the intuitive user interface and also the phone's images or those of incoming calls. When the phone is closed a smaller screen on the outside becomes the viewfinder and displays the caller ID and the picture associated with that person – in colour, naturally. The user can even put wallpaper separately on both screens: football strip front on the internal display with the back on the external display, for example. Video, still images and sound can be sent or received in MMS messages and the phone can also receive streamed video.
The V800 gives great entertainment and is equipped to make the most of the 'Vodafone live!' services. Consumers can enjoy content streamed from the Vodafone live! portal, including video - live sports pictures are expected to be a big hit - and music. The V800's rapid browsing enables users to gain access to pages quickly, and when they want to download content, whether it's pictures, music, mail, news, ringtones or games, it's fast. The phone features a superb 3D Java gaming engine and brings multiplayer gaming, either online or via Bluetooth, to a new level of interactivity.
And games – there's a selection included and many more available for download from Vodafone live! - are more fun on the V800 high resolution screen.
The V800 has an integral music player and can play previously stored tracks from Memory Stick or download tracks at high speed and set them as ringtones. The phone's mediaplayer makes it easy to manage tracks and its folder system enables the user to create playlists.
The V800 supports multi-tasking, allowing users to make the most of the phone's functionality by having more than one application open at a time. Users can, for example, call a travel agent to discuss holiday ideas and simultaneously download pictures of their holiday offers.
The V800 is also the first truly global phone and can access 3G services all around the world – it will be sold in Europe (V800) and also in Japan (Vodafone 802SE). And with its triband and GPRS capabilities, it can stay connected just about anywhere. Weighing in at just 128g, and measuring no more than 102 x 49 x 24mm, the V800 cleverly combines a great feature set with well thought out ergonomics and a clean, elegant design. The V800 is supplied with a 32MB Sony Memory Stick Duo, and supports Memory Stick PRO Duo up to 1GB, providing masses of storage for video, still images, music and games. Locally, customers can also connect by Bluetooth, Infra Red and microUSB, which used in conjunction with applications such as Adobe's PhotoShop Album, provides a great route to mass storage.
Jan Wareby, Corporate Executive Vice President and Head of Sales & Marketing at Sony Ericsson sums up the V800's appeal, "The speed of 3G networks opens up a wealth or new opportunities for users, mobile phone operators and content providers. We feel that for many users, especially early adopters, spontaneity and fun are the keys to acceptance. The Sony Ericsson V800 has been designed to stimulate, surprise and satisfy young adults whose active lifestyles demand stylish and effective new technology."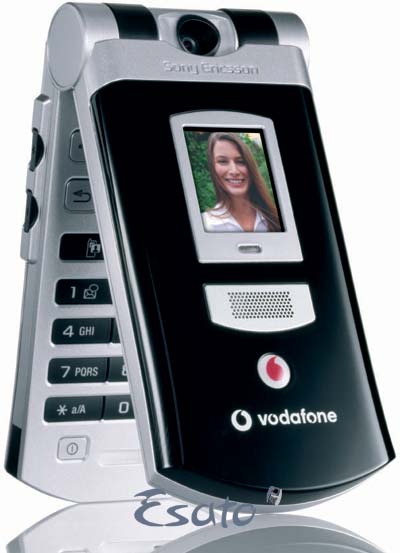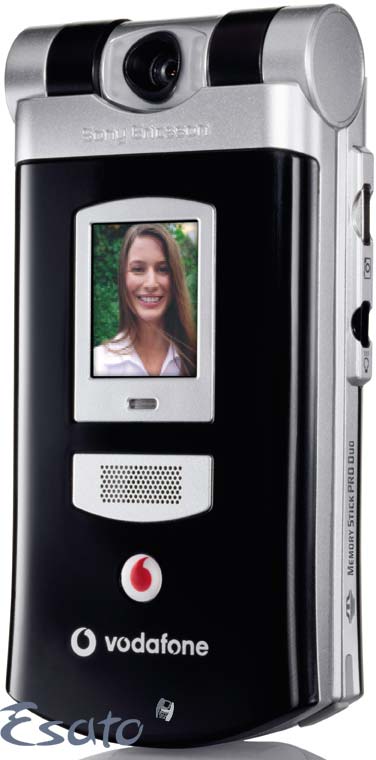 ---