In Barcelona: Olav Hellesø-Knutsen


Sony Ericsson product announcements - Esato Special
Live from the event. Sony Ericsson W980, C702, Z770, G700, G900 and the XPERIA X1

10 February 2008
Updated after the even was finished.
I was expecting a P5 update as the major thing this evening. Sony Ericsson surprised me by announcing three new series of handsets. XPERIA series, G and C series. Both the G and XPERIA models looked impressive.
The XPERIA X1 is running the Windows Mobile 6 operating system, but XPERIA is not locked to a certain operating system. The next model could well be a Symbian UIQ device. X1 reminds me of HTC TyTN II. It is a slider model with extractable QWERTY keyboard. It is also a system built on Windows Mobile. We were not allowed to check out any of the demo devices but they seemed to be working copies.
The G700 and G900 are similar, with added WLAN and a 5 megapixels camera on the G900 where the G700 have 3.2 megapixles resolution. These models were running on proprietary Sony Ericsson operating system, and combined the well known Sony Ericsson user interface using the keyboard with a touch screen. The combination of a familiar keyboard interactivity and touch screen was very appealing. It was highlighted that the G-series not are Smartphone but will give a much richer user experience.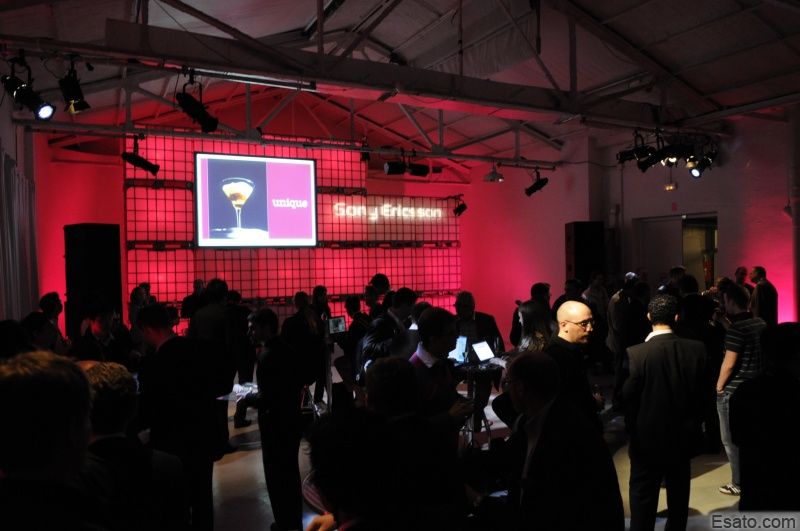 W980 Walkman announced
C702 Cybershot announced
Photos and GPS = your memories mapped. Locating based imaging
Dust and splash resistant
3.2 Mp
Built in GPS
Google Maps for Google
Two colors; black and red
Available 1st half 2008
Z770 announced
Available 1st half 2008
A new G-series announced
G700 and G900

G700 2.4 inch display
3 Megapixels
G900
WiFi
5 Megapixels
XPERIA X1 announced
Sony Ericssons new high-end model
3 inch VGA display
Stylus input
Windows Mobile 6 OS
9 different desktops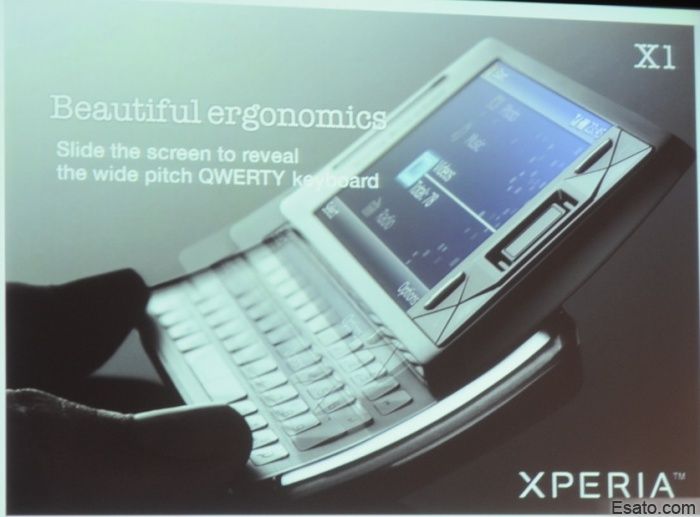 All phones announced today have 3G. The P-series will continue to exist.
User comments:
Sony Ericsson doesn't develop the Symbian software nor the UIQ software, so, if you don't know it, don't say stupid things.
By Krubach on 11 Feb 15:00

Windows Mobile 6 OS for the XPERIA X1! perhaps SE have finaly realised their developers / testers are simply NOT up to the job?

By NitroFan on 10 Feb 22:06

No P5i?

>:o)
By SiO2 on 10 Feb 20:29

http://www.sonyericsson.com/x1/default.aspx?cc=GB&lc=en&lc=en&cc=US

the x1 site
By hydro on 10 Feb 20:23

i have seen the future... and im loving it! XPERIA X1 = my next phone
By keight00i on 10 Feb 19:57

Come on se!!!
By zaxan on 10 Feb 19:55

yessss!!! finally,... phone's with GPS!!
that means I dont need to switch to Nokia or HTC...nice :-)
By slead on 10 Feb 19:55

looks like moby indeed!
By fatreg on 10 Feb 19:36

Whos the bird on the laptop?

By PeterKay on 10 Feb 19:27

Its Moby!!!!
By Bav on 10 Feb 19:26

wheres the W980 pic??

By DT on 10 Feb 19:17

don't know, but by now his face has become very famous on Esato...
By benitorios on 10 Feb 19:12

is the bald guy maximus? mizzle? laffen???
By deepsme on 10 Feb 19:07

---
This article is closed for new comments.