LG announces Genesis US760 - Dual screen QWERTY Android smartphone
24 May 2011 by Olav Hellesø-Knutsen
The LG Genesis US760 is a dual screen Android 2.2 smartphone with a full QWERTY keyboard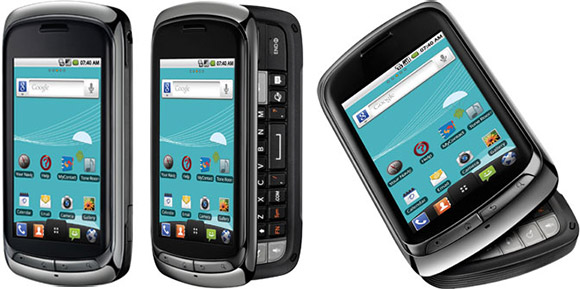 The LG Genesis is for the US operator US Cellular. It has a dual screen Android model such as the Kyocera Echo and the upcoming Sony S2 tablet. But where the Echo and S2 has a two displays side by side, the Genesis has the display on each side of the side folder. This means that only one display can be seen at once, and in our opinion reduces the usefullness of having two displays.
The external 3.5 inch display is a little larger than the 3.2 inch screen found on the inside of the fold. Both displays are touch screens. From the pictures, it seems like the LG Genesis has two set of the Android navigation keys too. In addition to the full QWERTY keyboard it also has a d-pad for navigation. Having dual displays powered on should be a source for draining battery a little quicker than normal. The Genesis are said to have two and a half battery usage time. The relative thickness of 16.7 mm might also be caused by the dual screen.
A 1 GHz Snapdragon processor is powerering the phone and it is running on the older Android 2.2 (Froyo) operating system. Like most Android phones released these days, expect the Genesis to be upgradable later.
LG Genesis US760 highligts
Size: 199.9 x 61.7 x 16.7mm
Weight: 170 gram
Android 2.2
Networks: CDMA 1900 MHz PCS, 800 MHz (Digital Dual-band)
QWERTY keyboard
Dual screen side-folder design with 3.5 and 3.2 inch display.

External display: 16M color, 480 x 800 pixel resolution, 3.5 inch
Internal display: 16M color, 480 x 800 pixel resolution, 3.2 inch

1 GHz QSD8650 Snapdragon processor
5 megapixel camera, autofocus. Face detection. LED light, geo tagging
VGA video recording
1500 mAh battery
Talktime: 2 hours 30 minutes
Standby time: 17 days and 12 hours
Bluetooth 2.1
Wi-Fi. Wi-Fi Hotspot capable
DLNA
DivX video playback
MicroUSB support
S-GPS
430MB memory. 8 GB microSD card included. Expandable up to 32 GB.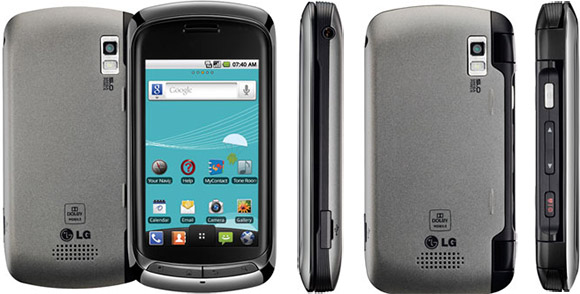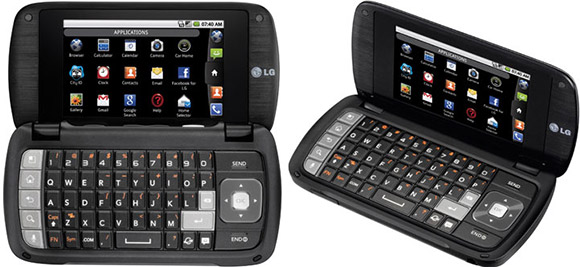 ---
Alternatively post this in the Esato forum
Please sign in to your Esato account to leave a comment regarding this article
Second screen seems a little bit meaningless since you can't see them both at the same time.
its pointless to be honest.
If the intention is only to have a screen on the outside, and a screen for when you open up to use the keyboard, they should have done what HTC did years ago and make the screen swivel

This is not uh first time LG comes up with models like this. I remember seeing old models with an external touchscreen and an internal non touchscreen.
This is a bit silly imo, why have the costs, battery usage, weight and thickness of two touch screens, whereas the qwerty slider form-factor of HTC Touch Pro, Nokia N97 etc. does the same job ?
[ This Message was edited by: Marly on 2011-05-25 02:02 ]
It would make more sense if they replace the QWERTY keyboard with the external display, it would be a lot more versatile imho
---