iphone.com Bought by Apple for $1 Million
3 July 2007 by axxxr
Apple buys iphone.com for a million dollars, and finally secures itself the most sought after domain name on the web.
Apple has bought IPhone.com from Michael Kovatch. Michael would not disclose the sale prices but he said it was well worth it to sell.Its said to be around a million dollar sale.
Michael said this last week was a very busy one inside of Apple. He was holding out because he truly wanted to use the domain. Michael had his business partner (and lawyer) handled the negotiation. He considered not selling at the very end, he had registered the domain back in 1995 and was building a company on the domain.
The Traffic on the domain had begun to skyrocket in the last 6 months and it showed good signs of potential. Michael settled for a huge check instead of trying to realizing the potential of the domain. It turned out that domain was so valuable that Apple just had to own it.
4,000 IPhone domains have been bought this year and that another 4,000 will be bought before the year is done. It is extremely critical that Apple own the domain. source:domaintools www.iphone.com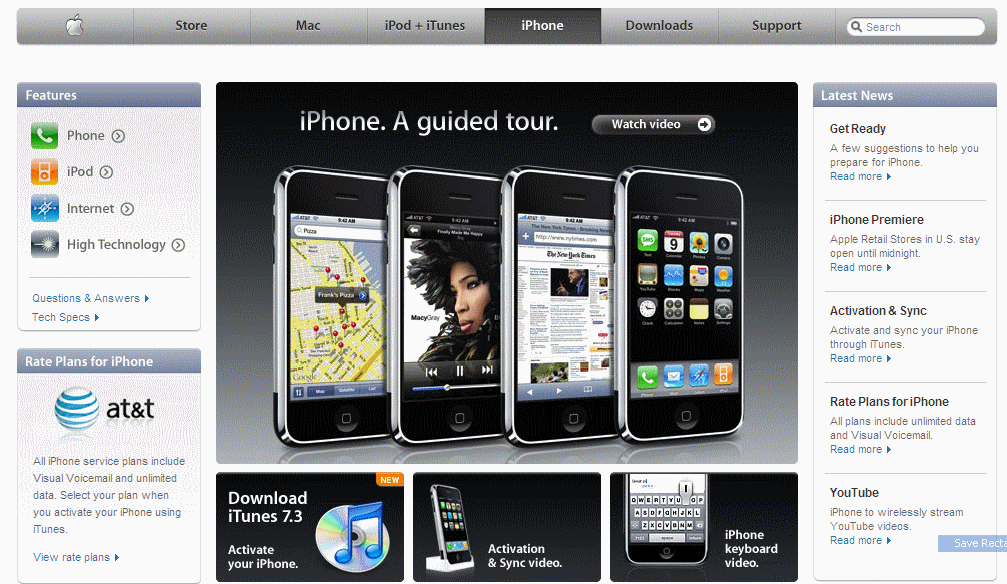 ---