If Android was a human - infographics
30 December 2011 by Olav Hellesø-Knutsen
This infographics shows what Android would look like if the operating system was a human being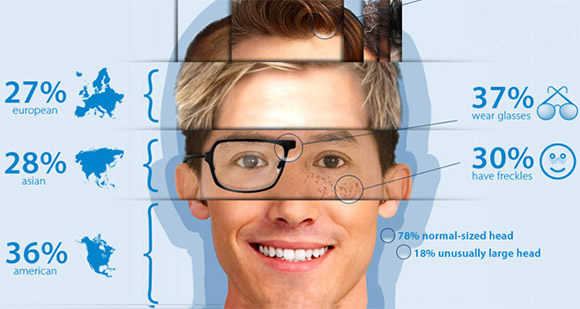 BlueStacks, the creator of an app player for pc has given birth to Mr. Android. It is an illustration of what a typical Android person would look like slice-by-slice. The data is not scientific and the numbers presented should be taken with a grain of salt. BlueStacks has collected the data from Nielsen Media Research and Facebook fans of BlueStacks. Facebook fans are as we know not representative for the average Android user. More women than men uses Facebook while more men than women has an Android device.
According to the infographics, 37% of Android users wear glasses, 27% is European, 28% Asian and 36% are from America. 9% of Android users have a tablet but no phone. 65% uses their Android device for playing games and 38% for work. While 1 out of 3 have zero paid apps on their phone the illustration does not reveal how many have downloaded free apps. 13% have more than 50 apps on their phone. That would explain why 512 MB RAM not is enough. Average monthly data usage is 582 MB. The more trivial data reveals that 41% of Android users wear sneakers and 5% wear flip-flops.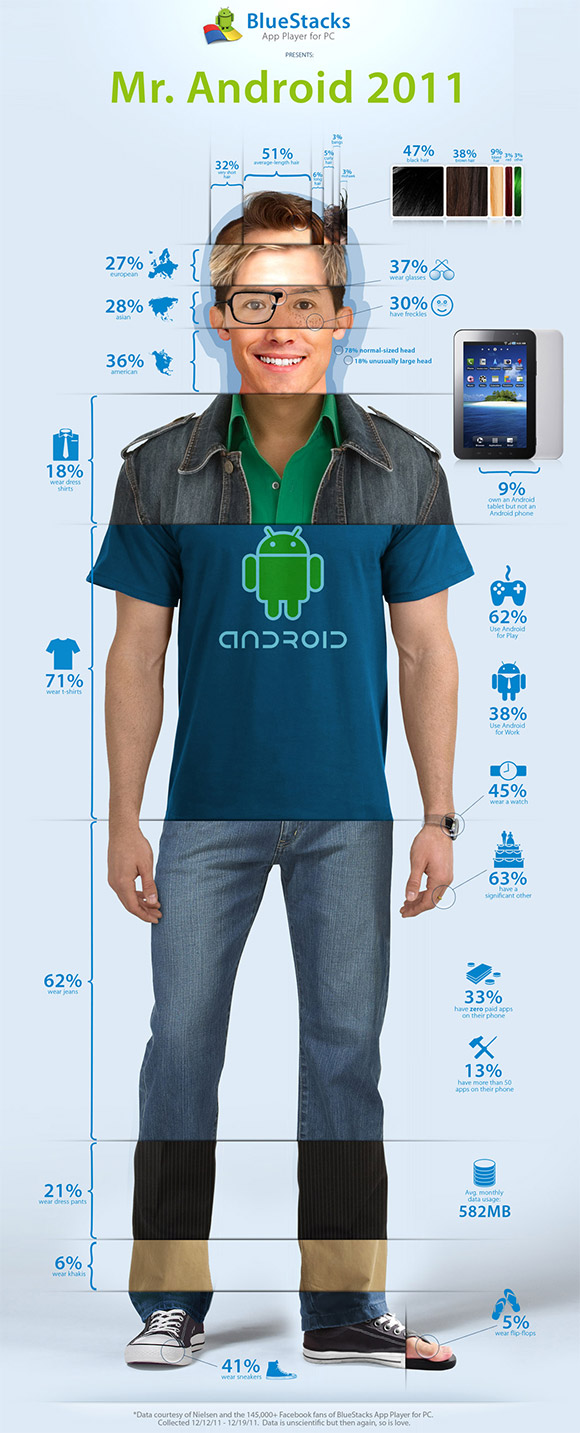 ---
Alternatively post this in the Esato forum
Please sign in to your Esato account to leave a comment regarding this article
First of all:

And second, this is the most creative infographic I've seen. Yet I don't feel like I fit in there.
I lol'd.
Funny how I actually wear glasses, I wear flip-flops and I use Android.


I thought this was great!!
---