Happy New Year: See You in 2007
31 December 2006 by axxxr
It's been a great year for Esato,i'd like to thank you the readers for making this happen.

Its been another bumper year for Sony Ericsson and mobile technology,with 2007 promising to bring us even bigger and better products from Sony Ericsson keep it locked to esato for all the latest News,Reviews and Gossip from the world of Mobile Technology and much more besides.
When the clock strikes twelve Tonight, people all over the world will cheer and wish each other a very Happy New Year,For some this event is no more than a change of a calendar.For others the New Year symbolizes the beginning of a better tomorrow so with that thought here's wishing everyone a Very Happy and Prosperous New Year, and thanks again for making this place great!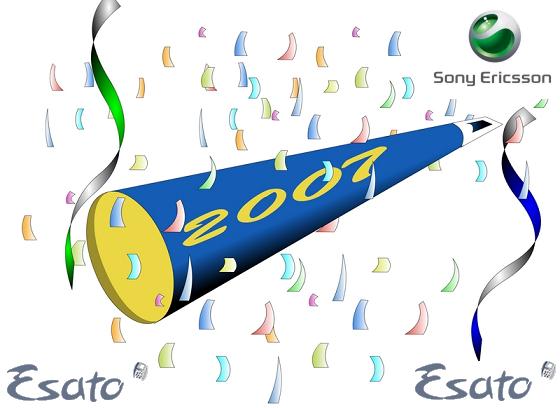 ---