Gresso Luxury Phone Made Of African Blackwood And Gold
14 November 2006 by axxxr
A company named Gresso has entered the luxury mobile phone market. Gresso which appears to be based in Russia have created the aptly named Gresso Luxury Phone.Rumour has it that Motorola are behind the luxury brand.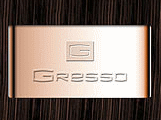 The Gresso Luxury Phone is made of gold and African Blackwood. It may have been a good idea for Gresso to check up on the properties of the materials they use before making a phone out of a wood known for its brittleness. Another interesting point is the size of the screen which looks completely out of proportion. It is interesting how many companies are trying to get into the same market as Vertu.
GRESSO according to the Press Release:
"The unique mobile phone executed from Blackwood and Gold, thickness of 10 mm.
The case of the phone is made from Gold and African Blackwood, which age is more than 200 years. Every Gresso phone is unique and singular. Two identical phones do not exist, as well as in the nature there are no two identical trees.
Sapphire anti-glare crystal glass frames the surface of the screen. One more feature the patented covering of the keyboard, not conceding to diamond on durability.
Phone works in all ranges that allows to travel worldwide. It is well equipped technically.
The collection of Gresso phones is submitted by five models. The name of the designer kept a secret until a official presentation. Only one fact is not latent, that it is well known Italian designer.Initially, phones will be on sale only in Russia." source:sybarites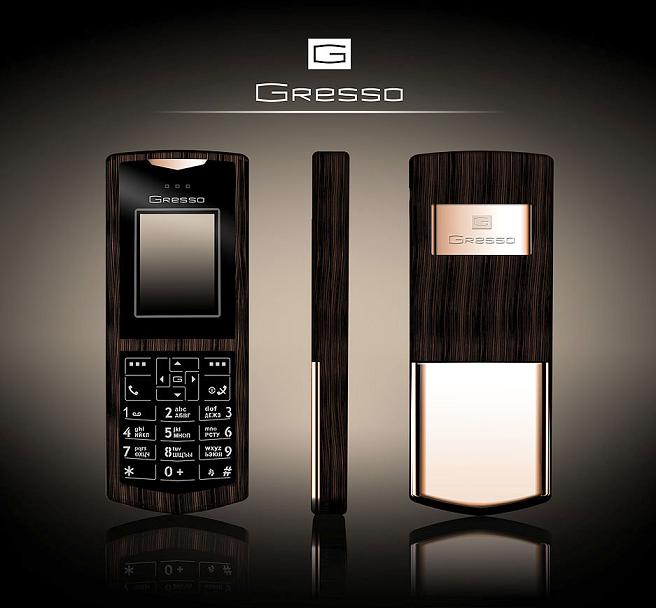 ---