Android 4.0 Ice Cream Sandwich ready for Nexus S
18 December 2011 by Olav Hellesø-Knutsen
Google has made Android 4.0 Ice Cream Sandwich ready for the GSM version of Samsung Nexus S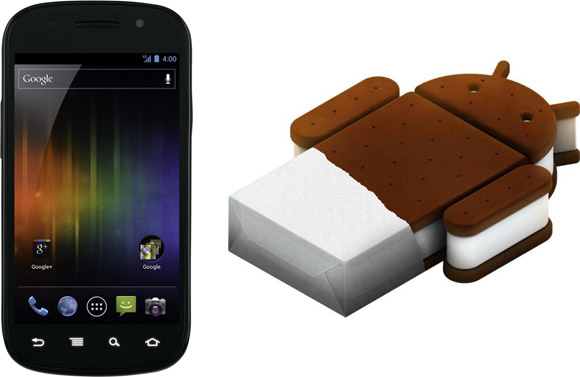 The Google phone Nexus S developed by Samsung was the third model shipped as a Google phone and a flagship model running on the latest generic version of Android without the manufacture flavoured interface layers on top. It was It is the third model where Google has cooperated with a manufacture to create a high-end smartphone. Nexus S has been running Android 2.3 Gingerbread since the release one year ago and owners of the phone can receive the updated OS for free.
This weekend Google announced that the still are supporting the device with new software updates and they announced that Android 4.0 Ice Cream Sandwich will be available for the GMS edition of the phone. The update will be available "over the coming month, starting today".
Samsung Nexus S is still for sale at online web stores, even though it has seen a successor in the Galaxy Nexus. The Nexus S is probably seeing the end of its lifetime.
Nexus S was the best Android handset you buy last Christmas with its 1 GHz single core processor, 4 inch display, 480 x 800 pixel resolution, 512 MB RAM and GPS. It lacked 720p video recording which we take for granted today, no HDMI out and it did not have external storage support.
---
Alternatively post this in the Esato forum
Please sign in to your Esato account to leave a comment regarding this article
yeah . just got it. Have to check the performance now. UI feels a very little bit laggy compared to GB custom ROMs.
Me 2, I got it the other day and it's so damn fine

.
It's fast and sleek, the browser plays 720p flash content without a fuss, really great work.
Nice job Google .
---