---
Posted by
brix25
Cool review Monkey Man... Always knew that the K600 would be aimed at the budget conscious buyer... Hopefully I'll get to play with the K750 on Monday.
---
---
Posted by
Rhino8
Anybody got a price on nokia 6680 yet?
---
Posted by
Mohil
Cellphones Direct already has the 6680 on their website. It's free from the Talk 500 upwards. It's R1209 on the Talk 120/100. I'm not sure about the Weekender. I think R2009 or something similar.
---
Posted by
CodeMaster
Does anyone know what the 'Vodafone Live!' settings are for non-branded phones?
And NO Tahir, I will not get my phone flashed with branded firmware...
(in anticipation of your response)
_________________
Always borrow money from a pessimist... They never expect to get it back.
[ This Message was edited by: CodeMaster on 2005-06-10 11:10 ]
---
Posted by
Mohil
Sorry for sounding a bit backward here, but what exactly does it mean to "flash" a phone? Is it a common procedure? How does it work? What does it do? Does it void your warranty? Where can it be done?
Sorry again for the numerous questions... But help would be appreciated.
---
Posted by
Rhino8
Flashing is when you upgrade your software. Dont think it voids ya warrenty if you do it at your network provider
---
Posted by
amawanqa
I don't have any experience with 'flashing' in SA, but in the UK, a lot of independent cellphone dealers who are able to unlock handsets (usually) are also able to flash them. However, the networks here will not just flash them, which usually restores most of the original settings and can get rid of some of the network software restrictions.
An example, when I bought the Nokia 7600's, they were locked to the '3' network. Unlocking was easy enough, but some of the menus (eg. network settings) were hidden by 3's software on the phone, to 'discourage' you further from using other sims. Flashing the phones got rid of these restrictions.I touched on this in my previous post.
What the networks and phone manufacturers here WILL do for you, at assigned service centres or established cellphone retailers, is give your phone firmware upgrades, which is updating the software etc.
There are standard firmware upgrades for specific phones from the manufacturer, but also different networks here can have firmware upgrades..you see on esato occasionally that eg. Orange p910 firmware update is now available etc.
Firmware upgrades by authorised service centres and retailers will not invalidate your warranty. They may flash your phone if there is a serious problem, but as they are an authorised centre, it will still not invalidate it.
Unlocking a phone certainly will invalidate a cellphone warranty. Neither the network or the phone manufacturer will touch it. Flashing from an unauthorised dealer...probably, but I'm not sure.
[ This Message was edited by: amawanqa on 2005-06-10 15:58 ]
---
Posted by
mario2002
@ Amawanga yes I wanted the 6680 but after reading quite a few customer's feed backs,I've changed my mind. The 6680 has one small disadvantage - only 10MB memory and 1MB RAM ! - also does't support wifi ! And only 1mp fixed focus cam (not too big of a disadvantage) but the memory doesn't allow for seemless multitasking with all the new programs for the mighty S60 operating system ! I usually I use instant messaging,irc and chess on my old 7650 at once ! I espect my new device to be at least as good ! On the other hand the new N91 does all I want from a cell (as of now). I don't buy a phone every year.If I buy, it must be the 'right' one because I spend lots of time the first few months to learn it inside out.I can do now things with my 7650 which some new devices can't do or the owners don't know how to do it :-)
---
Posted by
brix25
No thoughts of flashing my phone yet..current firmware RAE0033 works like a charm. I think people buying the K750 should note that they are due to encounter bugs...until a more stable firmware update arrives.
---
Posted by
WirelessMonkey
Okay here goes....
>> Thanks, MonkeyMan! I was worried about all the talk going around about Vodacom's slow data rates. I'm glad you sorted that out. BTW, you didn't perhaps test the data rates on a N6680, did you?
REPLY: No I haven't yet because Nokia are still waiting for stock according to my peep who is none other than the Customer/Marketing Manager for Nokia Africa. I'll keep you posted when the phone is in my hands.
>>Very nice review mr munkey!!!
Whats the memory on the k600???? there shuda been a mem card!!!!!
do u have a prototype K750????
REPLY: The K750 is a commercial release... and freaks like shite! It's amazing... totally amazing. Loaded music and I'm booging like Martha after a night da clubs. The K600 is a little gem... herself... I say "herself" because she looks very beautiful not like the nigga brutha that spits black power... the K750! The K600 is a solid 32MB and that's it! No more memory for that soon to go blond bimbo phone, but she's real pretty in my hands.
>> Does anyone know what the 'Vodafone Live!' settings are for non-branded phones?
REPLY: Don't go messing there bro... Vodafone will fry you alive and feed you to their eagles. You gotta get a Vodafone live! bellbox - they're not half bad little beauties and the V800 did win the 3GSM Award as the Best 3G cellphone for 2005.
>> I don't have any experience with 'flashing' in SA
REPLY: ever been to Sandy Bay? loads of flashing going on down there

And last thing... this is a Sony Ericsson forum... now will you other lesser creatures please leave us holier creatures to be. Love you all... great chatting... phone's ringing... and OH YES!... get this... I get this anonymous WAp linked SMS'd to me and guess what... it's a link to some demo MTN 3G shite! like live DSTV and live public cameras... I think MTN is still in the running for the shite! hottie bootie award.. even if they had a slow start. You gotta luv Africans... we're so much more exciting that the pomies!
Luv and all - - -
_________________
Da MonkeyMan can!
Powered by Sony Ericsson SA & Apple PowerBook G4 - the best combination in technology!
[ This Message was edited by: WirelessMonkey on 2005-06-10 22:44 ]
---
Posted by
WirelessMonkey
Taken with a K750 today.. unaltered. Spots are from the window. The K750 has a proper little flash.. yeah this phone does flash!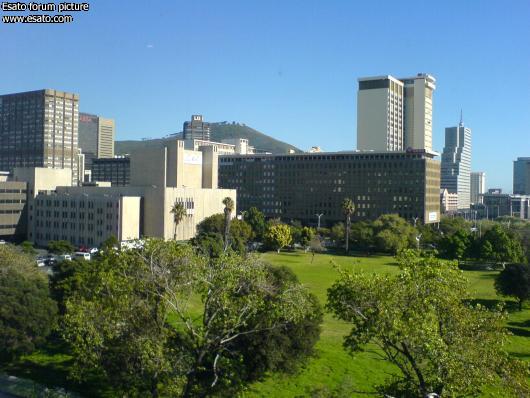 ---
Posted by
WirelessMonkey
More pics... macro setting with flash... taken in virtual darkness (unaltered.. please note that Esato do shrink the images down... original is 2 megapix = 400KB)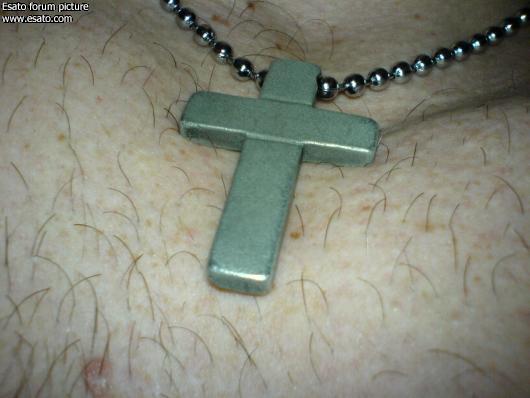 ---
Posted by
WirelessMonkey
Flash light indoors at night - note the strong shadow of the flash.... yeah it's a me portrait. Picture rotated... otherwise as is.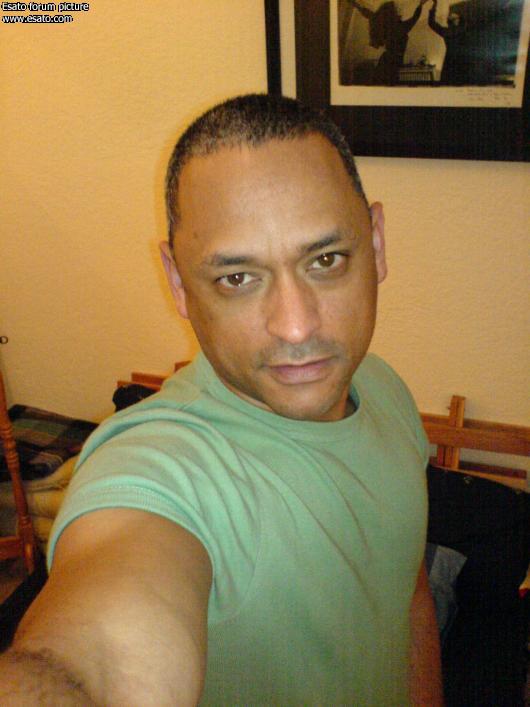 ---
Posted by
Tahir Ally
Some News for Samsung Fans.It been finalised.The Samsung Z500(Smallest 3G phone available) will be sold by VODACOM ONLY in AUGUST05.After this all other networks will have them.Samsung Z130 is an MTN EXCLUSIVE PHONE.......And just when you bought your D500 it will be replaced by the D600 in August................Welcome Back WIRELESS MONKEY
---
Posted by
amawanqa
[quote]
On 2005-06-10 23:13:20, WirelessMonkey wrote:
>> I don't have any experience with 'flashing' in SA
REPLY: ever been to Sandy Bay? loads of flashing going on down there

___________________________________________________________
@ wirelessmonkey,

Actually, on that note, I'd better not do any 'flashing' when in SA, my lovely Pommie-tan at the moment could just 'trip' the Sun if I expose too much of myself right now! Watch for a bright, radiating glow around Milnerton Beach later next month, when I'm back in SA for a holiday...
Hmm, monkey been a busy poster tonight...tks for the info & pics.
Where have you been all this time prior to joining/ contributing to this forum...spanking the monkey?!?

Keep us informed about the latest cellphone handset developments; you seem to have some good connections...
---
Posted by
WirelessMonkey
What is it with these alien species techo freaks... splashing their Samshlongs and Nogge-keur phones all over our Sony Ericsson sanctum?

Vodafone Sweden press release states:
The recommended price of the Sony Ericsson V600i is SEK 3 195 (R2 852) with Vodafone Abonnemang or free if the customer commits to spend SEK 299 (R266) a month on calls for 24 months.
That said.. I think I'm the lucky dude to get to play with what may never be - K600i as I've noticed that SE have withdrawn the K600i info from their website and now only feature the Vodafone live exclusive V600i.
Nice weather we're having... aaaai!
---
Posted by
brix25
@AndyO aka Monkey Man... I can't believe SE would so stupid as to make the V600i a Vodafone exclusive... I'm sure the K600i will arrive a couple of months after the exclusivity period ends a la V/Z800.
Nice pics BTW...looking forward to playing with the K750 as promised.
---
Posted by
Tahir Ally
@Brix Vodafone has the BIGGEST buying power on mobile phones than any other cellular network.Vodafone RND and handset manfactures work together.No other cell network works closely with handset manufactures than VODAFONE.In other words VODAFONE CALLS THE SHOTS...........@Wireless Monkeys you tell us on this forum to ONLY SPEAK ABOUT SONYERICSSON.This is an SA mobile forum created by BRIX.We can speak about anything that deals with mobile phones.You must create a SA SonyEricsson mobile discussion forum to post all SEricsson news.@ CodeMaster if you want the Vodafone Live GPRS settings.You have to reload the phone with Vodafone software.
---
Posted by
brix25
@Tahir...Yeah, in my discussion with the Wireless Monkey this morning I got a similiar message... That Vodafone is big thus they called the shots. @ALL... I didn't want to start an exclusively SE thread as many other users (read: Nokia) would be excluded... Personally I like SE but the next man hates them and yet we can still talk on this thread. Peace out!!
---
Posted by
WirelessMonkey
Guys... I of all people respect all the brands. I have very close relationships with all top five handset brands in SA so please don't take my comments literally - hence the sarcasm in my tone. While I do respect all brands, it's Sony Ericsson that's been most loyal to me over the past three years. When I left the Cape Argus and was battling to start my freelancing career it was only Sony Ericsson who kept sharing their technology with me. To this day, only Sony Ericsson shares with me unconditionally, then Samsung, Motorola, Nokia and LG. I enjoy personal relationships with both Nokia and Sony Ericsson, and healthy professional relationships with the others. So respect to all.
Below are pictures I snapped today on my K750i to show you the zoom capabilities of the little marvel. The camera (2 megpix) supports four times digital zoom.
(Indoor at Canal Walk - note the highlighted area which illustrates the zoom)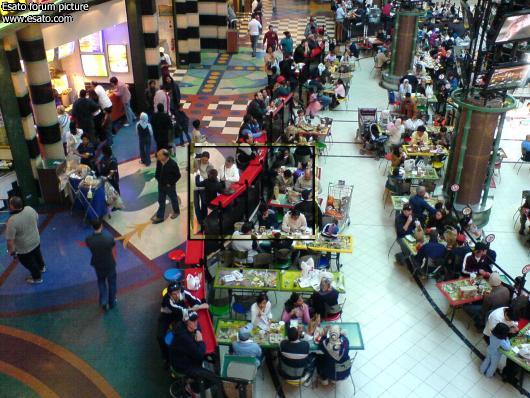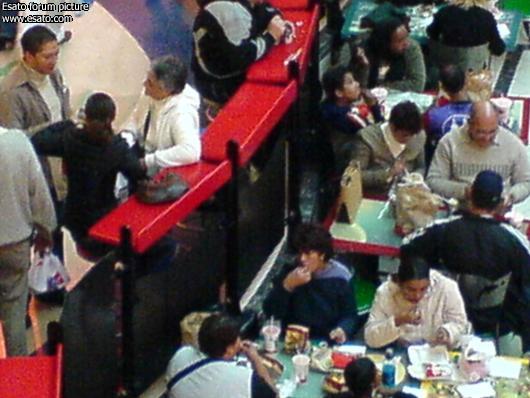 ---
Posted by
WirelessMonkey
With respect to Vodafone - they've quite simply used their market leadership to raise the bar, resulting in a more innovative and fun mobile experience for millions of cellphone users. They could so easily have chosen to just milk us for cash, but instead they've innovated, launched Vodafone live!, delivered BlackBerry to Africa and given us the first 3G mass market mobile data card. There are many many more plusses about this company and all in all they deserve the public's respect for what they are doing. Yes, they grab the best for themselves, but this is what a free market allows for so that they can keep being the best mobile community on the globe. ... yeah but I still like my little yellow SIM even if it is a little slower than my blue SIM. The MTN guys have passion, and arguably a brilliant tech team.
---
Posted by
brix25
@monkey man: Those pics in Kanala Walk are awesome, especially the one zooming in.
Just imagine unleashing your little beast on Camps Bay or better still Clifton in the summer.
---
Posted by
Tahir Ally
@ Brix by Summer we will have phones that will have more than 3mega pixel camera.K750 will be dated in 5 months time.The K750 would have been SonyEricsson next BIG THING if it was an (3G) handset.
---
Posted by
amawanqa
@ Tahir,
having said that, can you imagine how many people are going to be checking out esato, gsmarena and the official SE site on Monday...
---
Posted by
WirelessMonkey
Think S700i on STEROIDS + 3G + Walkman... coming to a hand near you... sometime sooner than later.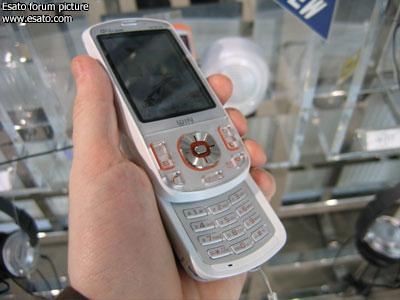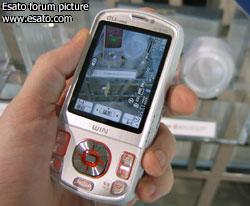 ---
Posted by
WirelessMonkey
And this.... Sony Ericsson Sakura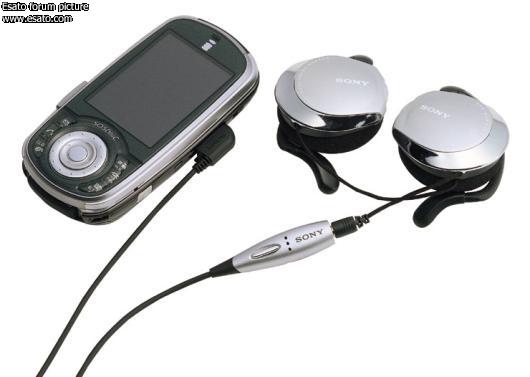 ---
---
Posted by
amawanqa
Awesome stuff, WM!
Hmm, methinks the SA thread is about to have a new record number of people viewing this forum...
---
Posted by
brix25
@monkey man: I think that's the much vaunted replacement for the S700i... I imagine the Sakura to be in the candybar form, 3G with all the features found in the K750... Now lets wait for CommunicAsia where an announcement from SE is expected.
@Tahir...by summer some kugel visiting Cape Town from Jozi will still have trouble figuring out her 3G phone after owning it for almost a year.
---
Posted by
WirelessMonkey
This posted on ClubSonyEricsson.com:
Exclusives, Rumours
New information about this June presentation
It is already well known, thanks to the forum and some other places of the Internet, that Sony Ericsson is going to show a few new cell phones next Monday. We have managed to get some "in advance" info, and this is what we know: only 3 new models will be showed, and all of them will be of a lower category than the K750. We don't know exactly which models are, but, looking at the characteristics the internal sources told us, and giving that all models will be ranged in the medium-to-low category, we suppose they will be Ellen, Zoe, and Eva. It is also very likely that the new 4gb MemoryStick Pro DUO will be showed along with the new models.
Regarding the people who have been impatiently awaiting the very anticipated Hermione (Sony Ericsson's next smartphone, substitue of the P910) to be presented this Monday, we have to say that the next presentation, in which it would be surely showed, will not take place until October or November, later than usual in Sony Ericsson. That is because the models presented then will not get to the market until next year, so we can effectively assure there will be no P1000 until 2006.
---
Posted by
Tahir Ally
@Brix in the end of your last post you were saying something of some people still dont know how to use a 3G PHONE 1 year after owning one.THATS WHERE VODAFONE LIVE COMES IN.Vodafone makes the phone very easy use.All Vodafone branded handsets interface are the same.The problem with you BRIX .You did not test a VODAFONE LIVE handset.
---
Posted by
brix25
That posting on Club SonyEricsson doesn't seem to follow any logic. Even if the newer models were lower specced than the K750 they could still be 3G like the K600(rip:-(). Also can't believe they won't replace the P910i which looks dated compared to the 9500 that's got wi-fi.
---
Posted by
Tahir Ally
@Brix SonyEricsson know what they are doing i think by not launching a P1000 now.If they launch later maybe it will have GSM,3G,Wifi and WiMax all in one device.If they do what they did with a the P800,P900 and P910 a lot of customer will be angry.I am refering to launch of all P series phones.It was launched to soon after each phone.Not forgetting HUGE PRICE DROPS
---
Posted by
brix25
P910i is still outrageously priced at R5000 depending on where you shop...so no price drop there.
It's just needs to be 3G, WiFi and the latest bells and whistles from Symbian.
---
Posted by
WirelessMonkey
@ Tahir Ally - in my brutha's defense - not everyone gets to play with the latest technologies like some of us do. About 3G usage - it's not different to GSM just faster and with added video calling. That said... 70% of South Africa cellphone users don't even use SMS. Facts - for every six voice calls a Pommie makes they send 10 SMS. While in Africa this figure stands at 130 to 170 for every 10 SMS.
Just thought you might like a better picture of usage in Africa - and why it's so attractive to outside investors.
---
Posted by
WirelessMonkey
MTN figures released late Thursday - note the SMS usage and the total % revenue generated off data. These are the indicators that you are looking for: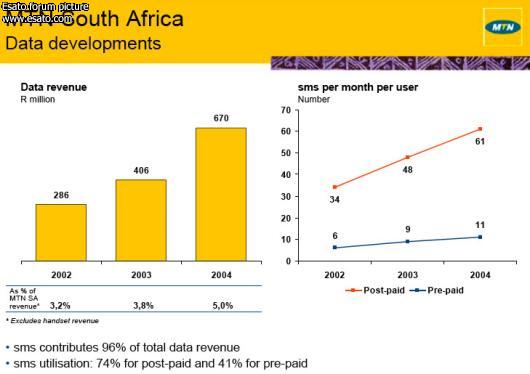 ---
Posted by
WirelessMonkey
Coming back to the Vodafone live! infotainment experience - it's all about one-click easy access and less about branding - this is what makes live! so brilliant. It's about pre-configured cellphones that you receive, switch on and use. It's about opening people's minds to the possibilities that await the user if only they were willing to allow themselves to learn something new. Fact is... that the average South African uses their cellphones only to make a voice call. Heaven forbid that they have to SMS or - gods forbid, WAP into Esato forums on their cellular telephonies. For most of us here in Africa the cellphone is a telephone line - without wires, and not the multimedia devices our European brothers use to stay informed about their world.
---
Posted by
WirelessMonkey
For Vodacom 2005:
Vodacom transmitted 2.4 billion SMSs (2004: 2.0 billion) over its South African network during the year ended March 31, 2005, up 25.2% from 2004. The number of active MMS users on the network as at March 31, 2005 was 328,974 (2004: 61,374), sending an average of 811,270 messages (2004: 165,951) per month. The number of active GPRS users on the network was 579,581 (2004: 100,128). In respect of 3G services, the number of active 3G users on the network as at March 31, 2005 was 10,853 and the number of active Mobile Connect Card users on the network as at March 31, 2005 was 5,105.
There are 15.5 million Vodacom users with respect to these figures - you don't need a calculator to see that data is very small.
_________________
Da MonkeyMan can!
Powered by Sony Ericsson SA & Apple PowerBook G4 - the best combination in technology!
[ This Message was edited by: WirelessMonkey on 2005-06-12 13:08 ]
---
Posted by
Tahir Ally
@ WM i hope Brix saw what you posted about Vodafone Live simplicity.He has a negative mind when it comes to Vodafone branding phones.He did not even test a a Vodafone Live handsets and he post negative info here.Please put some sense in his head.
---
Posted by
WirelessMonkey
@ Tahir Ally
Actually I had no idea - if knew such shite about my brutha I'd have arranged something for him. Maybe it's not to late. I'll ask some folks about arranging something for him next week. I think live! is brilliant.
---
Posted by
Tahir Ally
Thank you WM.I see MTN is promoting their MTN Loaded again but there adverts dont keep you GLUED to the TV like Vodafone Live.Also explain to Brix that with Vodafone live,you dont pay for browsing and downloading cost.YOU ONLY PAY FOR CONTENT YOU BUY.And with Vodafone live it warns you when you are going to pay and the cost
---
Posted by
brix25
Yes ... I'm yet to test one, will certainly not buy it. Question though is why do people want to flash their phones to the original fw if they were happy with Vodafone Live...it should be noted that you won't get much for such a phone should you try to sell it second-hand. R200 for the Sharp GX15 at Cash Crusaders...LOL.
---
Posted by
Tahir Ally
@ Brix i dont know why people want to unbrand their handset.I sold so many Vlive handset and all those customers never had a problem with MMS/GPRS settings.Where as every day i get over a dozen customers wanting to set their unbranded handset for MMS/GPRS settings.It takes time to install settings and some times its frustrating.Not forgetting those customers who have problem loading content like from exactmobile,etc.Recently CodeMaster wanted the Vlive settings for his V800 because he unbranded it.He also stated he will never flash his phone back to VLive sw to get settings.All i can say is the settings are in the SW.If you remove it.You will be missing out on alot of new content that is planned to be on the Vodafone Live SA portal.
---
Posted by
Rhino8
Firstly i hate the idea of networks branding phones, but the advantages are endless, except if you take notice of the fact that they over charge on content. For example, they charge 15 bucks for a Mp3, where if you download it from a site with free full Mp3 you pay for the transfer, bout 8bucks. Another thing, they should give you a demo of games before you buy. For example exactmobile charged 30 bucks for leisure suit larry, after finding it for free on another site i realised that 20cent is overpriced
---
Posted by
brix25
@Tahir: Getting GPRS/MMS settings is as easy as dialling *111# and getting it sent to you. We've discussed the merits of Vodafone Live to death and I'm not going to repeat myself. Suffice to say Vodacom doesn't need any more of my money after the massive profits they recently reported...hell, should've bought Telkom shares when they were going for nothing.
---
Posted by
WirelessMonkey
Junne mense maar julle kan daarem snert praat!
@ Rhino8
DRM baby - D....R....M... you heard it all before, it's not Vodacom / Vodafone / Vitualcum or Vodavroom... it's DRM! Okay so it's like this... why do we not have an Apple iTunes store for South Africa? Why does Music Online charge R13.00 for digital music? The answer is in the labels and not the brands. When labels are charging brands a COST prove of around R10 (undisclosed sources) then what would you expect Vodacom to be charging users? --- R7.00 like iTunes US / UK, maybe R25 a month for all you can download like Yahoo... you must be kidding. Until we the public wake up to the fact that the labels and not the brands are screwing us, sorry dudes DRM will ensure that digital music costs at least 100% more here then in Europe of the US.
As for live! - R29.00 a month buys you all you can read, some added content like ringtones, real music etc. and the first month's free to try out. While Real Tones are hefty priced, the rest of the content is extremely fairly priced. Video clips are like R3.50, and the Sony Ericsson boys have been showing off their Maxim girlie videos of the naughty school teacher with her busty ... em... door knobs, to everyone.
While the phone is branded with a live logo, the rest is pretty much customisable. And you can still, for R2/MB, WAP off to another more explicit porn site, BBC or Esato.
Brix... it was Alan Knott-Craig who chose to be the first to drop data from R45.00 to R2/MB. Vodacom will again be the first to offer a laptop & data card on a contract - soon!
While I have a history of bad relationships with the management of the people in Blue And Green, they have a heart. As for the people in yello - they have a brain and no heart. Believe me, I've worked with both networks.
---
Posted by
Rhino8
I dont give a hell for drm as someone will find a way to bypass it soon
---
Posted by
WirelessMonkey
@ Rhino - dear... it's like this... I've always opposed piracy of any nature because, ultimately, it does hurt the little artist. It's because of piracy that we now have DRM. And now, DRM is being used to exploit the consumer (in some instances and I'm not referring to Vodafone). Where DRM is being used to lock users into only access the content of a specific provider, this is unfair practise and will no doubt be contested not through hacks but through tribunals like the SA Competition Board. You cannot force anyone to buy only your content.
Hacking will unfortunately only make the case for more robust, and thus less choice, DRM stronger. Please - I beg anyone that messes with piracy of this nature to please use the media, regulatory bodies and just simple good old complaining to fight unfair DRM.
... but ultimately ... respect the intellectual property of others. As a creative person who writes and photographs... my property is often exploited by others and it's not nice to see ones work plagiarised, less still copied and shared in a manner that hurts my income.
This makes me less willing to want to share my expertise openly and instead charge a premium to those who want to pick my brain. Hence - others who cannot afford to hire me are deprived. See how this becomes a vicious cycle - fueled by nasties who think only about their own benefit and who fail to see how their actions impact on everyone else.
---
Posted by
amawanqa
@ WM,
Do people have faith in SA competition board tribunals?
How effective are they or is there money under the table to sway how things pan out?
I remember, in this forum some time ago, people discussing why eg. Telkom hasn't had any competition as such, or the politics behind granting more cellphone networks.
Now I am not saying that I know what goes on with these, it is not fair for me to do so, as I don't know all the facts and politics behind this, perhaps I've just developed a nasty habit of casting a sceptical eye over big corporate moves like these.
I hear what you are saying as regards DRM. I have a good friend who does freelance photography and some journalism in CT for various newspapers and the odd mag, so I understand the frustrations and necessity for protecting the fruits of your labour.
Hopefully there will be some realistic 'level playing field' as regards fair pricing of content and protection from piracy, but I guess 'fair' in one person's dictionary does not necessarily mean fair in anothers, and there will always be those who want to get everything for nothing.
Mind you, hearing about Vodacom's profits certainly won't make some people feel less guilty about finding ways to jippo the system...
Indeed, it does seem a bit of a vicious circle.
[ This Message was edited by: amawanqa on 2005-06-12 12:04 ]
---
Posted by
brix25
My nightmare scenario is Vodacom being owned by Vodafone...currently it's highly unlikely with politicians being against it but who knows? Anything is possible. If it does happen expect some benefits but lots of exploitation of the consumer...expect the cash cow that is currently Vodacom to be more efficient in pimping out consumers... And MTNloaded ain't much better either... Can't wait for November... I might just port my # to Cell C.
---
Posted by
WirelessMonkey
Brix - my dear dear brother ... where's all the colour?
You just see red - and red is not just the colour of danger but also one of warn... in fact HOT! This is more where I currently see Vodafone - hot! If Vodacom had not ported Vodafone live! do you honestly think that we'd have any other content portal other than eXactmobile, which by the way no one has mentioned, or 35050... your own company's copyright ripping swindling content portal?
Honestly, and my expert opinion, no! Vodafone live's arrival in Africa has spurred others to provide better content. In eXactmobile's defense - they pride themselves in delivering copyright protected content, same as MTNLoaded and live! We should encourage this practise as we all benefit in the end... don't ask me to explain why this is so but suffice to say the Napster caused this shite!
@ amawanqa
>> Do people have faith in SA competition board tribunals?
The BBC reported on Jacob Zuma's little predicament and said something interesting - the fact that we say and hear about the corruption is because we enjoy a heathly democracy in South Africa. While there are incompetent people at many levels of government, and its associated bodies, these do get exposed and the government works hard to keep its own house clean.
South Africa has had a lot to deal with and bodies like Icasa have has to learn to run before they could crawl. Yes, they have not always delivered the best possible verdicts, and sources close to the Dept of Communication say that companies like Telkom have the government by its proverbial balls, but what goes around eventually, in Africa, comes around. This is the African way and this is why I believe in Africa.
We have much to learn and experience before we become as advance as our European and US buddies. But we're learning from their mistakes and we're leveraging of their gains. Vodacom and MTN have not just profited from their operations here, they have also empowered us to bridge the digital divide.
Why bundling PCs with wireless broadband data cards can change lives - for millions:
For each 1% increase in mobile penetration, GDP per capita goes up by US $240
For each 1% increase in Internet penetration, GDP per capita goes up by US $593
Source: Michael Minges, TMG, and ITU World Telecommunications Database Statistics, 2003