---
Posted by
Residentevil
On 2007-07-18 19:03:37, miss uk wrote:
LOL but it's funny

What do you lot think about David and Vicktoria Beckham
moving over there?

btw is the Samsung D900i out in America?
That is the last thing we need here. Another celebrity and reality show.
---
---
Posted by
Miss UK
Nevermind Ressy im sure Victoria will move back to the uk in about
5 years lol
---
Posted by
brunoXT
Hey guys do you know when does the P1i will hit the US market, also recommend me a good and secure web site where I could buy one
cheers
---
Posted by
himomer
@Bruno
I'd recommend x1387 on eBay. They have them in stock and usually get the device to you 2 days after you pay.
[ This Message was edited by: himomer on 2007-07-24 02:43 ]
---
Posted by
himomer
@ miss uk
little house on the prarie???? You're a hoot! I had to research that one, never seen it before.
---
Posted by
alrodlop35
Have you been livin in a bubble? That show's so famous it even aired here in South America in the 60s (and it's still running). My mom grew up with that. There's even books about it (or it's based on them???), it's huge!
---
Posted by
RichLok
Good Evening Ya'll!

---
Posted by
Aivar
On 2007-07-19 23:21:23, himomer wrote:
@goldenapple
I'm not sure that I understand what you are trying to do. There really isn't a need for quadband GSM if you use T-Mobile unless you just must have it. T-Mobile offers 850mhz roaming in areas where service was previously not offered. These are usually rural areas I believe. Major metropolitan areas like Boston are generally covered by T-Mobile and 850mhz roaming is not offered. I have used SE triband phones for 4 years now and have been with T-Mobile for 6 or 7 years and haven't had a problem with coverage. I bought a Blackberry on eBay when T-Mobile started offering 850mhz roaming just in case I am ever in an area that is roaming only. I haven't had to use it for that purpose yet. Check out
http://www.tmobile.com/coverage
and use zipcode 02134. That will give you a good idea of T-Mobiles coverage in Boston. The NEU area has great coverage according to the map. I think you'll be fine with triband GSM in Boston. If you plan to venture out, just check the coverage and if you need 850mhz you can find a cheap quadband phone. If it were me, I'd get a quadband phone when I sign up for service just have one and switch back to my preferred device. T-Mobiles 850 coverage is Voice/GPRS/SMS only so you won't need an advanced device. Hope this helps. Living in Boston will get expensive fast so save the money you would've spent on the HTC, it should cover that impromptu trip to New York (trust me, there will be one).
Hello, Americans!
I have found not a single comment on K850i from you. But this phone will have all GSM and 3G frequencies!
GSM 850
GSM 900
GSM 1800
GSM 1900
(and EDGE)
UMTS 850
UMTS 1900
UMTS 2100
(and HSDPA)
So you will have no more problems to decide, what GSM/3G operator to choose. I mean, you don't have to worry about frequencies. K850 will work everywhere

---
Posted by
Miss UK
Ive not seen "Little House on the Prairie" for years I was unaware it was even still going on

you learn new stuff everyday here

bet you remember "Dallas" aye guys

there being shown on "UK TV Gold" or "US TV Gold" atm

---
Posted by
himomer
@alrodlop
I grew up in the late 80's early 90's and did not watch tv until 1993. Had I grown up in the 70's or early 80's maybe I'd know all about it. It looks....
---
Posted by
Bjerkebanen
No TV before 1993????? tHATS ITS BLOODY HARCH MATE! How did you survive? When i grew up in that era of time my favourite was Faulty towers. Did you lot get that tv series?
---
Posted by
RichLok
The k850i... I'm impatiently waiting on this phone... Using the k800 for now. Got rid of my k790, p990 and w850..

---
Posted by
Miss UK
My family had tv when I was growing up from 1978 when I was born

my father even had a CD Player System

Richlok your gunna have to await that it's not available in the Uk for sometime yet don't know when America gets it if they even will

---
Posted by
himomer
@Bjerkbanen
It wasn't bad at all. My mother would watch the evening news shows and I would occasionally catch a few minutes of a segment she thought I may like. As for sitting down and watching an entire show, she just did not allow it!
---
Posted by
Miss UK
perhaps she thought tv would brainwash you,
like most kids today, tv is blamed for the way they act most of the time

un-rulely, disorderley
---
Posted by
himomer
Nah, she just wanted me to read as a form of entertainment rather than become engrossed in some crazy unrealistic tv show. I think it made a difference in the years that really counted. Now that I'm at uni my tv just hangs there like a pretty picture of a black field with a black sky and black flowers. I'm back at home with her for a few weeks before school starts and all I do is lie in bed and watch tv all day. She said yesterday that tv runs my life (as she laid on the sofa, eyes intently focused on the tv).
---
Posted by
Miss UK

some mothers aye ...
does she say anything about you peering at the pc?

---
Posted by
bulukaki
hiya everyone, just want to say hi while waiting for the phone to finish flashing itself

---
Posted by
Miss UK
Morning so you got your K750i back then?

---
Posted by
himomer
Nah, she just laughs and says "you love your new laptop don't you". My reply is that I have to re-familiarize myself with Apple OS before classes begin.
---
Posted by
RichLok
@ miss uk: Once it launched (k850), I will have it. Whether the US carries it or not.. I just got me muther an s500i (TIM brander). She loves it.
---
Posted by
Miss UK
is the S500i ok with the keypad?

there a few ppl moaning that theres have broke!
btw where will you import the handset from?
what happens if it breaks?
your screwed cos no US Repair place will touch it will they?
just something ive been told anyways

---
Posted by
bulukaki
hi there miss uk... yes, I got my phone back a few days ago but I think I messed up while putting on a camera driver for the phone (the phone's messed up, performance wise) so I thought I'd reflash the phone and start fresh and while promising myself that I will not mess it up again

it works good as it was now

to whoever planning to get a not-officially-for-release-in-the-US-phones, the US SE service center will tell you to fax your proof of purchase to "gray market phones" and will give you a "case number" and then "we'll see what we can do for you"

that's what I got from my last call to them about my K750i ...ooooohhhhh..... be warrrrnnnneeedddd... *trying to be spooky*
unlike Moto, who'll gladly accept the phone and then just return it back untouched with a note "we are not authorized to help you because your phone is not an official US release" you got to pay for both postage cost (to mail it from your place to them and from them back to you).
which one you prefer?

---
Posted by
himomer
@bulukakia
At least they will "see what they can do" now. SEUS would not touch my Z800i with a 10-foot pole while wearing a HAZMAT suit 2 years ago!
---
Posted by
Miss UK
K750i isn't a official American release..
My god they've been out years those lol
Buying a phone abroad seems like a waste of space to me next time to avoid all this just send the phone to the UK

centre they will fix it with no doubt

Im wondering if I were to buy something in America would any Service centre touch it then

Carphonewarehouse are pretty good there fixing myphone after I messed the IMEI after entering a code beleiving it was a unlock code.
Didn't buy it from them but there doing it for me,
they called me a week or so ago saying they couldn't flash it and were sending to Samsung, I was told by Samsung this type of thing wasn't covered via the warranty... Im eager to see if they're gonna wack a fee on me getting it back lol

---
Posted by
himomer
Yeah, the guys at CPW were pretty helpful for me too. It will be interesting to see how they do in the long run here in the States. I don't think Best Buy has created the key to the Big 4's lock but it looks like Best Buy Mobile is going to be a success. With Google holding a lighter to the bum of FCC, things may get interesting. The thought of someday having an independent mobile dealer is unfathomable! I like buying crippled devices from my carrier, it makes me feel distincty American...
---
---
Posted by
Miss UK
CPW opened branches in the USA aswell then?
didn't know that, only thought they were a British chain

---
Posted by
bulukaki
himomer:
I guess they received quite a handful of phonecalls from people owning a handset that's not intended for the "official US release" thing

so they decided to "do something" about it. but I'm guessing their something would be the same as Moto. they'll tell you to pay for shipping both way (the phone to them and from them) but including this "sorry can't help you" note while shipping it back to us

miss uk:
try getting an iPhone from ATT store and take it back to UK and go broke it in someway. then call an Apple service center, tell us what they tell you

I think they won't give you the same answer like the manufacturers here in the US. in my most honest opinion, the US is and had been trying to act like Japan in the weird outsiders-denial period (don't remember what era). I wonder what cause this........ hmmm.... *glancing to all direction, scared of the secret agents who might be listening/reading/watching*
---
Posted by
RichLok
@ miss uk: well, if it breaks, I'll get it fixed or just replace it. Just hope it doesn't happen. Rarely have issues with SE phones

---
Posted by
madison22
Do you want to put your favorite dvd and video on your ipod ?
It is easy ,just download a software to help you at
http://www.oursdownload.com/convert-DVD-video-to-iPod-video.html
it is an interesting thing .
---
Posted by
bulukaki
is this an ad or is it a real thing? I don't have an ipod

---
Posted by
himomer
@miss uk
Yeah, the stores are still in the trial phase in New York. Best Buy and CPW are working together, bringing CPW here under the Best Buy Mobile brand and launching Geek Squad in the U.K.
---
Posted by
Miss UK
Those American iPhone's wont work here as phones they use different Bandwidth, the Uk version will hit the stores soon though it will have better features so im told

If I came to America i'd prob buy that $30 phone you bought on T-Mobile lol could get it unlocked no problem and I wouldn't care if I had any probs with it, but despite that CPW would fix it if anything ayway, they fix things not even bought from there stores lmao!
CPW coming to America will be good for you guys in General but lets see what happens

Talking if I came to America what if I were to buy a PS3 lol
would that work haha prob not huh

---
Posted by
Miss UK

On 2007-07-26 21:04:09, RichLok wrote:
@ miss uk: Once it launched (k850), I will have it. Whether the US carries it or not.. I just got me muther an s500i (TIM brander). She loves it.

I bet you will

Ya quite like the S500i myself is your mams keypad ok

---
Posted by
Residentevil
The iphone is highly overrated.
---
Posted by
Miss UK
lol how come none of you guys have got it

---
Posted by
Residentevil
That is the reason why.

---
Posted by
REO
@miss uk
As Resident said.... it's overrated. The only thing I like is the video playback.
watching a movie on it is beautifull. Like a mini plasma.
That's about it. Would I buy it to watch movies? I have a "42" Plasma to watch movies in. Other than that....
It's no big deal. and secondly I hate a smudge screen from touching it constantly. My

W810 RULES........ and with a 4GB card in it, who needs an Iphone???????
---
Posted by
Miss UK
thats abit like saying why would you need a K850i
when you got a 6MP Digital Camera

yeah I totally agree,
I think the iPhone will start a craze when it gets released here but will die within a month or so

what you lot doing today?

hows the weather? shit here rain

---
Posted by
RichLok
@ miss uk: Mum's phone is holding ok. She's not a big sms person. iPhone I would like to have it but not on that crappy network that has the rights to it. I'd rather deal with my k800 and blackberry

---
Posted by
Miss UK
Kewl well least shes enjoying the phone and seems you have got her to own a

lol
my mother has a Z310i so she is also a

converted mom nothing to do with me mind

what blackerry you got the pearl?

---
Posted by
alrodlop35
Can somebody elaborate on the BestBuy - CPW situation? I mean, what handsets are they selling and what are their prices. Thanks in advance.
---
Posted by
Miss UK
I haven't a clue about the USA CPW but CPW UK is easy go to there website
www.carphonewarehouse.co.uk
---
Posted by
REO
Who needs an Iphone ?

Rules......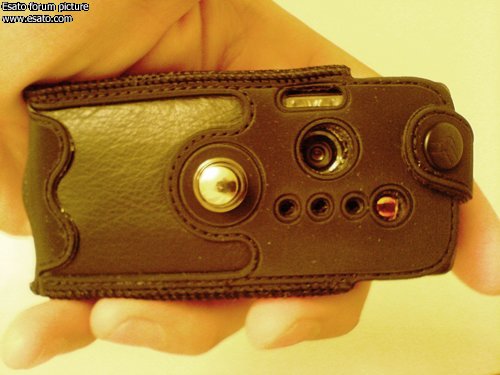 _________________

W810 / 4.0 GB SanDisk

[ This Message was edited by: REO on 2007-08-17 00:32 ]
---
Posted by
alrodlop35
I already know about that. I was referring to what himomer was saying about buying phones from CPW at Best Buy.
---
Posted by
Miss UK
Okidoke

Hey Reo wtf is that


---
Posted by
himomer
@alrodlop
Checkout
www.bestbuymobile.com
that's the CPW/BestBuy collabo. Nothing special...yet.
---
Posted by
alrodlop35
OK thanks
---
Posted by
Residentevil
Cingular is now the New AT&T (again)
---
Posted by
Miss UK
Howdo morning isn't it all


whats the plan for today then guys