---
Posted by
julias
If you have an HTC phone, youíre likely familiar with the Widgets that are available for it. Do you wish that you could have those very same widgets on your desktop computer? Well you can. HTC Home takes all of the widgets you know and love, such as weather viewer, clock, and FriendStream, and makes them available on your Windows PC. Even if you donít have one of their phones, this might be an interesting download.
http://www.htchome.org/en/
---
---
Posted by
Bonovox
Wow that's cool their new weather animations are cool too. I now got mine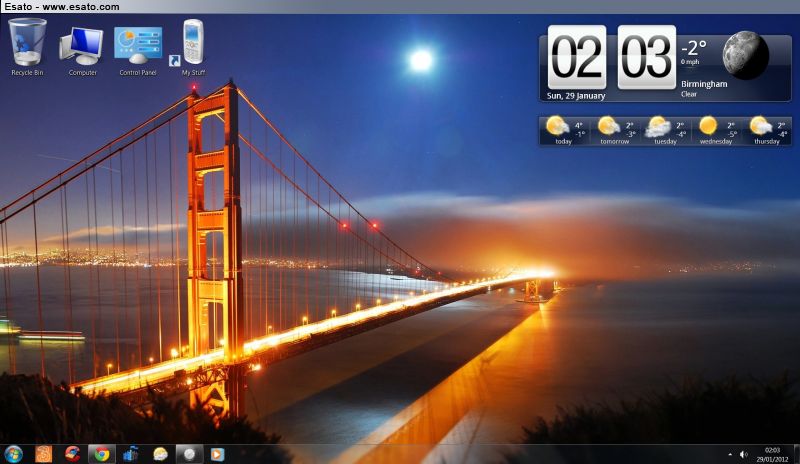 [ This Message was edited by: Bonovox on 2012-01-29 02:04 ]
---
Posted by
Del
Now that is cool

---
Posted by
julias
Yes very cool and a nice and useful addition to the desktop.
---
Posted by
Bonovox
Well it's nicer animations than most others. If you right click on it & press refresh it does have animations they seem to look like they pop out the screen
---
Posted by
Bonovox
Got my desktop with the animations now & weather shows now at this minute -7 with snow tomorrow

And a nice photo of Killiney,Ireland near where mom was from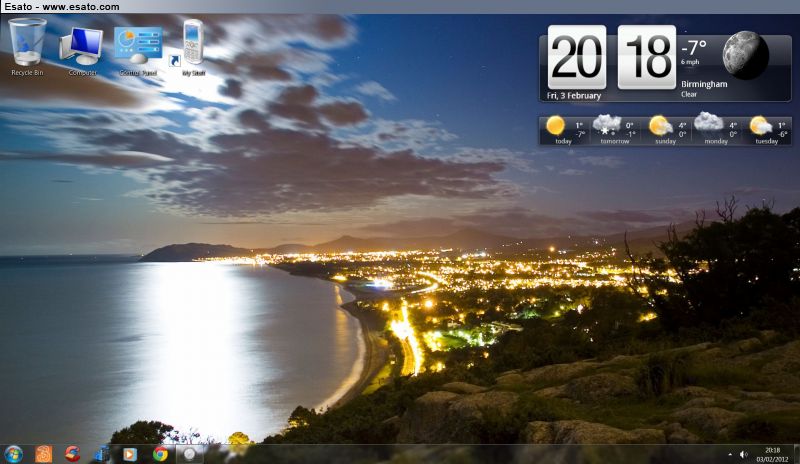 ---
Posted by
julias
That's really nice.

---
Posted by
groovepeppy
Thank's for the link Julias

edit: can't use it cause i'm still running XP SP3 on y pc

(
[ This Message was edited by: groovepeppy on 2012-03-14 05:50 ]